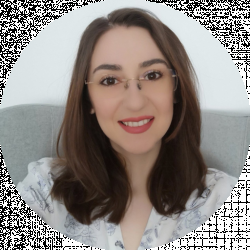 Latest posts by Alexandra Gavrilescu
(see all)
Finding the best winter riding boots isn't easy. It's challenging considering the numerous models available on the market. What would be the perfect fit, the ideal shape, material, and so on? There are so many questions and elements you must consider before buying riding boots.
I remember when I went to buy my first pair of riding boots years ago. I was excited, and a bit stressed because I didn't know what to expect.
When I tried out the first pair I could find, I was disappointed by how heavy they felt on my feet. I told my mom that I would never be able to walk normally with those. Years have passed, and I now know what to look for, which is why I want to help you find the best winter riding boots without too much struggle or stress. So, stay tuned for my top personal choices and a few guidelines on how I selected these boots.
Bottom Line Up Front!
In terms of design and elegance, my favorite pair of riding boots is the Tredstep. They simply look fantastic, and I'm sure they would make my legs appear longer and slimmer due to their shape and cut.
But, if I were to prioritize functionality and versatility, I would probably choose the Much Arctic riding boots. They're easy to put on and take off. They go well with any riding outfit you may choose to wear. Moreover, you can use them when cleaning or doing administrative work around the stables.
So, long story short, here are my top three choices and why I chose them:
Tredstep winter boots – for their elegant design;
Much Arctic boots – for their versatility;
Mountain Horse tall boots – the perfect combo of functionality, a decent design, and versatility.
It's hard to choose just one, but if I had to, I would probably opt for the Mountain Horse boots because of their practicality and their pleasant appearance in terms of design and shape.
Selection Criteria
I've included some of the riding boot brands I've tried before – as a horseback rider, I had to change a couple of riding boot pairs during my active years. I've also added some other popular and reputable brands, picking only those boot models that are practical, effective at keeping you warm, and come with good-quality materials.
Best Winter Riding Boots
I've listed the following winter riding boots in no particular order, but, as I mentioned above, I've chosen them based on their features, quality, and popularity.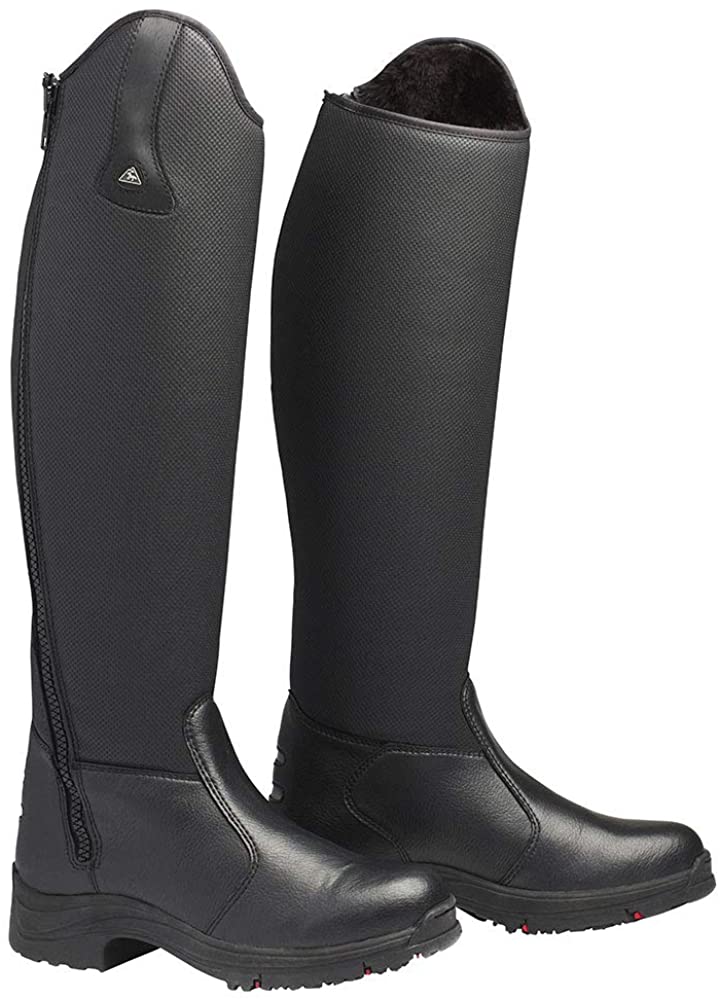 I can tell you right from the start that these Mountain Horse riding boots are a good option for winter, although their design is pretty basic. To me, they look like your standard riding boots. Moreover, I don't see anything unique or special regarding their appearance.
Still, they're easy to put on due to their side zipper. In addition, I like how durable these boots are. You'll also enjoy their faux fur inner lining that works as insulation and will keep your legs warm and dry during your riding sessions. I know what you must be asking yourself right now, and yes, these riding boots are also waterproof. Another feature that got my attention is the sole, which features a dirt-repellent pattern.
Pros
The sole is dirt-repellent;
These boots are solid and resistant to many weather conditions;
It's easy to put them on or take them off because of the side zipper;
I like the flexibility and warmth that keep my feet cozy during winter.
Cons
At first, till you get accustomed to them, they might feel a little stiff right behind your knee;
I have had a minor issue when trying on these boots since I'm a petite woman, and these seem to be made for taller and slender figures.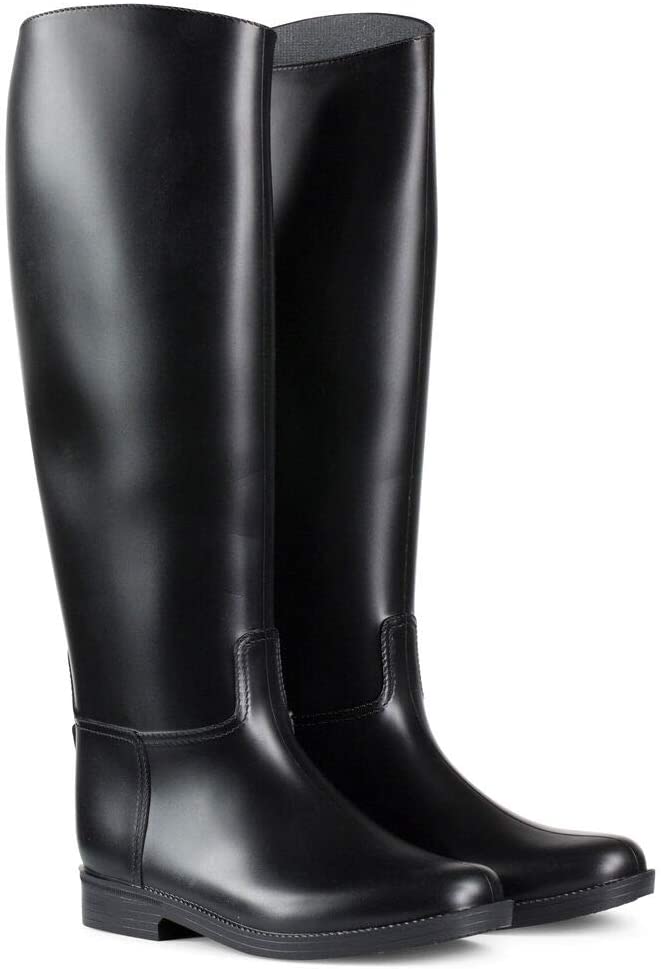 I've picked these Horze riding boots because of their budget-friendly price tag. They are decent in quality but don't expect anything special or out of the ordinary. The material is a supple yet durable rubber. I especially like how the sole feels. It seems to be somewhat comfortable and sturdy. Moreover, it does an excellent job of absorbing shock.
Another thing I love is their low-maintenance aspect. As you probably know, rubber is an easy-to-clean material. All you have to do is wipe the boots with a damp cloth. So, contrary to my initial perceptions, these boots were comfier than they looked.
The inside is well insulated which makes these boots a good winter choice. Still, you should order a size up if you want to wear winter socks. During winter, I generally prefer to wear thick socks under my riding boots because my feet and other extremities don't agree with low temperatures.
Pros
The sole offers superior grip, and they feel both durable and comfy;
These boots are very easy to clean and maintain;
They come with side pannels for boosted flexibility;
These are waterproof riding boots;
They're highly affordable;
The soft inner lining will keep your legs warm.
Cons
At first, you may feel they're a tad tight around the calf area;
Pay attention to the sizing chart because the boots tend to be smaller than expected.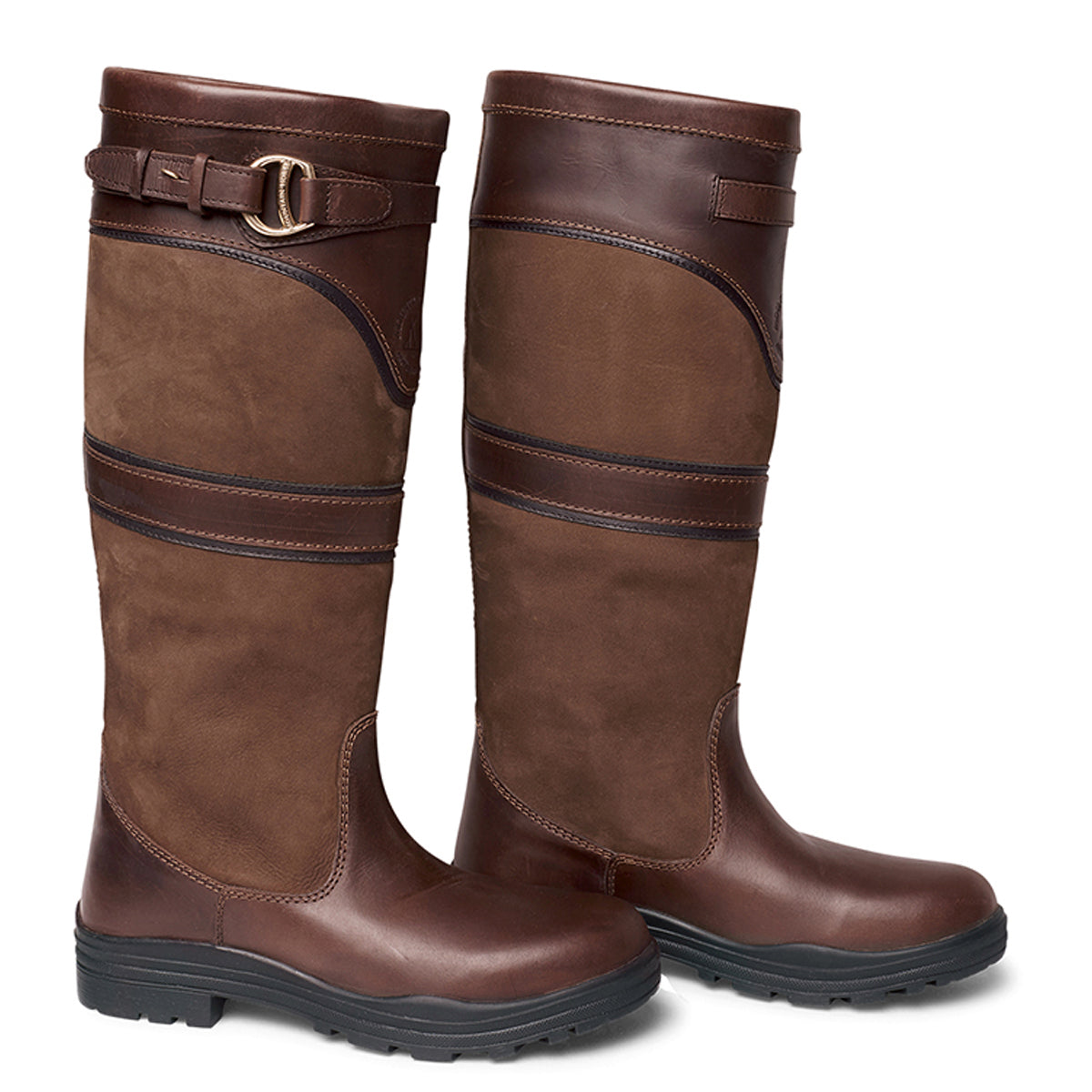 These Devonshire riding boots are tall and insulated. Their features make them the ideal winter riding boots. The insole is highly innovative and great at absorbing shock. These are one of my favorite boots whenever the weather is snowy and cold. I also agree with the design.
However, I don't find these boots, particularly appealing in terms of how they look. But, I can overlook that aspect because all the other features compensate for the less appealing structure.
They're made of waterproof and long-lasting leather. For me, that's another advantage. I honestly appreciate the company's effort in making this ergonomic design. With them on your feet, your riding sessions will be comfy due to these boots' cushioning system.
Pros
They're very comfortable and sturdy;
They're wonderful for cold and wet weather conditions;
The fabric is high-quality and offers protection and stability;
The rubber outsole provides optimal non-slip grip;
These boots feature a nice cute leather buckle on the top part.
Cons
They're great, and I like how they feel, but I would have liked them to be available in other color choices as well ;
You should be careful with the size you're ordering since they can be too small and not entirely accurate to their size.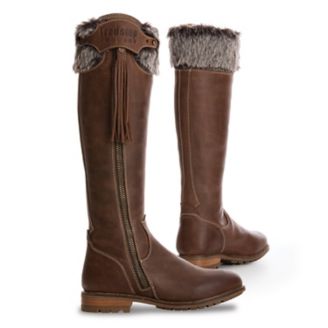 Would you look at these stylish boots? They're lovely! Such a sleek design. While I love leather and natural fabrics, I'm also concerned about the environment. So, these Tredstep riding boots provide you with the best of both worlds: comfort and protection and the sense of peace that you purchased a sustainable product.
There are so many upsides when it comes to these riding boots. For starters, they're waterproof and insulated with faux fur to keep your legs warm and dry during winter. Secondly, the top part is embellished with chic faux fur and cute leather details. They're the perfect combo of style, practicality, and comfort.
Pros
They come in beautiful brown color;
I love how practical and stylish these boots are;
Your feet will remain warm even during cold days;
The sole is wide enough to accommodate various foot sizes;
You'll love how comfortable they are.
Cons
I'm a bit concerned about the material because it's synthetic leather, not natural;
The design is chic but I don't know how comfy they would feel on people who have thicker calves;
If you want to return them, you'll have to cover the shipping fee;
These are great yet expensive riding boots;
I'm a bit concerned about the outer faux fur since I don't know how it reacts when it's in direct contact with snow or rain. I fear it might lose its shape if it gets wet several times.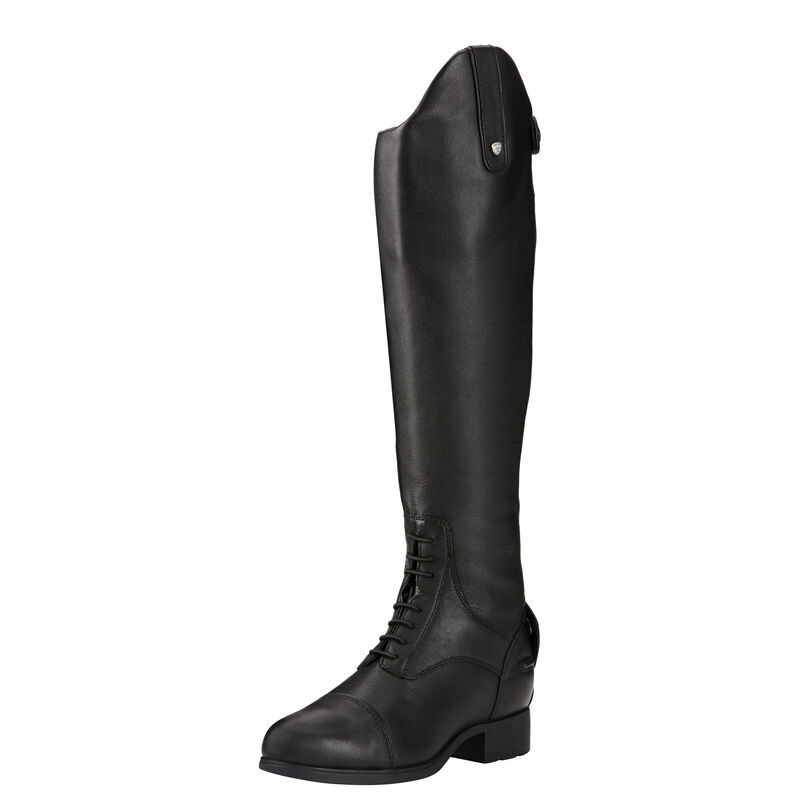 Speaking of shoe laces and other similar designs, here are some other riding boots that I love. These Bromont riding boots are insulated and waterproof, so your feet will remain dry and warm during the entire riding session. You can choose between two sizes: standard and plus.
I love how tall these boots are and that they're made of full-grain leather. Simply put, you'll be able to wear them without any problems for a long time, even during harsh weather conditions. The inner panel is made of suede and is very comfy.
Also, their insulation relies on an engineering technology that enables optimal comfort and warmth. Around the knee area, on the inside, there's an elastic detail that increases the boot's flexibility when you're wearing it and riding.
Pros
These boots have excellent thermal insulation that keeps your legs warm and dry;
I like their tall and chic design – they look elegant and classy;
You know me, I'm a sucker for natural leather, and these boots are made of premium fabrics;
They have many wonderful and helpful features, including a full-length back zipper, durable outsoles, and thermal insoles.
Cons
The shaft of these riding boots might be a tad too tall for some of you;
The inner padding feels a bit strange when you put the boots on for the first time;
Make sure to order a size up since these boots are pretty small.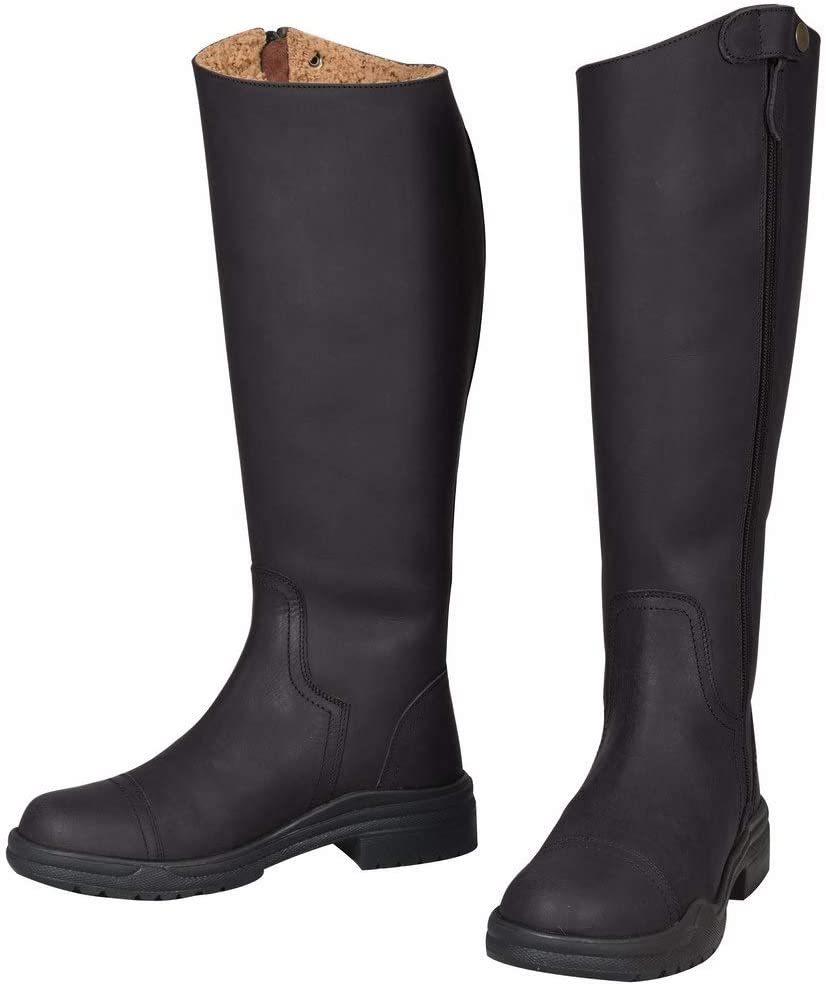 My favorite color, when it comes to these Tuffrider Arctic boots, is fawn, but you can also buy the black alternative. They're medium-price and made of durable and good-quality materials that will keep your feet dry and warm. The leather is resistant to water and snow, while the inner lining is made of synthetic fleece.
Pros
They're pretty decent and highly functional as winter riding boots;
I like that they use sustainable inner lining and good-quality materials;
The rubber outsole is sturdy and non-slip;
The inner sole is made of comfy memory foam.
Cons
They aren't as durable as other boot brands;
These boots are supposed to last long, but I'm a bit skeptical about that. I admit I'm biased because I prefer the ones created by Bromont due to their premium fabrics and their more sophisticated design;
I must say I don't know how they would fit my husband's calves and if the design will be flattering.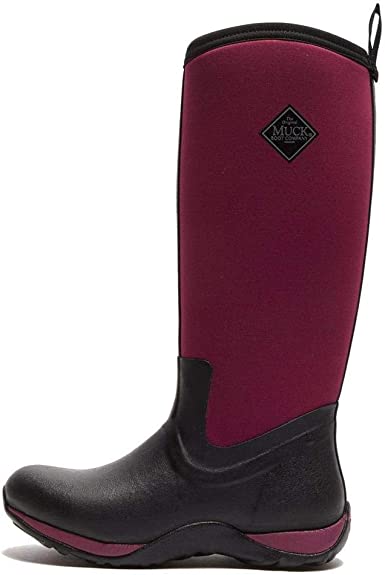 For my taste, the Much Arctic riding boots look a tad too bulky. I prefer my riding boots to have a slicker design. Nevertheless, these are a good alternative if you're searching for simple and practical riding boots. Your feet will undoubtedly remain dry if you wear them.
They're both waterproof (with one tiny yet important flaw – see the cons below) and durable. One thing I like about these Arctic boots is that they come in a wide range of sizes, including small ones. That's useful to me since I have small feet, and I almost always have difficulties in finding appropriate shoe sizes. They're so easy to put on. There's no zipper. Pulling them up your calf is all you have to do.
Pros
I find these riding boots durable, practical, and easy to wear;
They're quite affordable;
These boots are lightweight;
Regarding sports shoes, I love Sketchers because of their memory foam soles. And these boots feature something similar – a pretty thick footbed that's integrated inside the boot for optimal comfort;
The soles provide good grip, and they won't slip while you're riding;
I love how versatile these neoprene boots are. I could use them for numerous activities around the stables. Besides riding activities, these boots are great for barn-related administrative work.
Cons
Considering that today's topic covers winter boots, I must say that this Much boot model isn't the warmest one. But, they are insulated. I guess it also depends on how sensitive you are to cold weather;
They're a bit tight and narrow, so you should probably order a larger size;
I wouldn't walk through large puddles with these boots if I were you since it seems that the design has a tiny flaw located in the back of the boot, near your ankle, above the heel. There, water can come inside the boot if you're walking through deep puddles.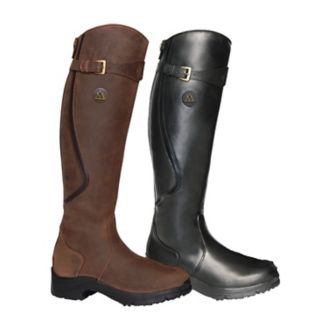 These winter riding boots are excellent for snowy weather conditions. I love many things about these Mountain Horse boots. For starters, they're comfy and made of flexible materials. Secondly, they are waterproof, which means you can ride when there's snow or rain without fearing that your feet might get wet.
The inner lining, made of faux fur, will keep your legs warm and cozy. I like pull-on boots, but these that feature a zipper are also very easy to put on. Another feature I'm excited about is the boots' insoles which are removable and feature an ergonomic design. For those who, like me, suffer from back pain, ergonomic insoles are lovely.
Pros
They're durable;
Their soles provide riders with great grip;
I love the ergonomic insole that boosts comfort and supports your back;
They come in two colors: black and brown, both of which look lovely;
One notable feature is the inner fleece lining infused with bamboo essence. It will keep your boots fresh and odor-free.
Cons
For petite people like myself, these boots might be too tall;
They look a bit chunky.

These must be the most stylish riding boots I've ever seen. I want to buy them right this instant. Fortunately, they're also pretty affordable and available in numerous sizes and widths. There's a reason why the model is called Alpine Quilted; that's because these riding boots are suitable for winter weather conditions.
I love that these field boots are high and have a curvy shape right around your calf. They also feature a nice shoelace design that climbs up on your calves. One thing I've noticed and believe to be highly useful is the fact that there are three fits available for purchase, including slim, regular, and wide.
Pros
I love how stylish these riding boots are;
They offer the necessary support for your feet;
The boots are both flexible and durable, which means you can wear them every day during your riding hours;
They're resistant to water and snow.
Cons
Unfortunately, the size doesn't always match the one mentioned on the order, so be careful before you buy these;
The area that covers your ankles is pretty narrow, so these boots might not be ideal for thicker calves.

These Ovation winter boots scream comfort, practicality, and warmth through all the details of their design. So, while these Teluride riding boots look a bit bulky, they're sturdy and comfy. Let's face it! During winter, we should all compromise on style and compensate by keeping our bodies warm and dry.
The outer materials are waterproof, from the top to the sole. I like that the manufacturer thought about safe rubber soles and ensured a secure fit due to the boots' elastic gussets. Once again, I love that they've made the insoles of memory foam. I can perfectly and easily adjust these boots to fit my legs due to their front laces.
Pros
You can find these riding boots in a wide range of sizes;
I'm a fan of durable and waterproof materials, and these boots are made of those;
The lining and the outsoles are made of long-lasting rubber;
Great value for the price; they're very affordable.
Cons
They might make my legs look thicker than they are because of their bulky design;
After I clean them and must put the laces back on the boots, I believe it will take me forever to put those long laces back into place.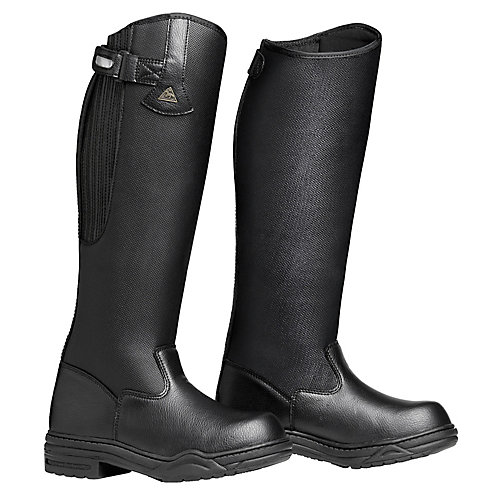 These Mountain Horse boots are incredible. I like many things about them, including their straightforward construction, sleek design, and the fact that they're available in numerous sizes. Their rubber sole is durable and non-slip, while the inner lining is made of faux fur.
This is an excellent alternative for winter riding boots that are suitable for many riders, regardless of their calf thickness since they come with elastic inserts for increased versatility. Your feet will remain dry and warm during winter rides because this pair of riding boots is both waterproof and breathable. I consider them medium-priced.
Pros
They come in pretty color options such as camel, grey, black, and brown;
These boots look so elegant to me. I would definitely wear them;
Elastic inserts are included for boosted flexibility;
They're breathable, as well as waterproof.
Cons
I must say, despite all the positives, these aren't the comfiest riding boots I've ever tried;
If you use them in harsh outdoor conditions for a prolonged period, their durability decreases significantly.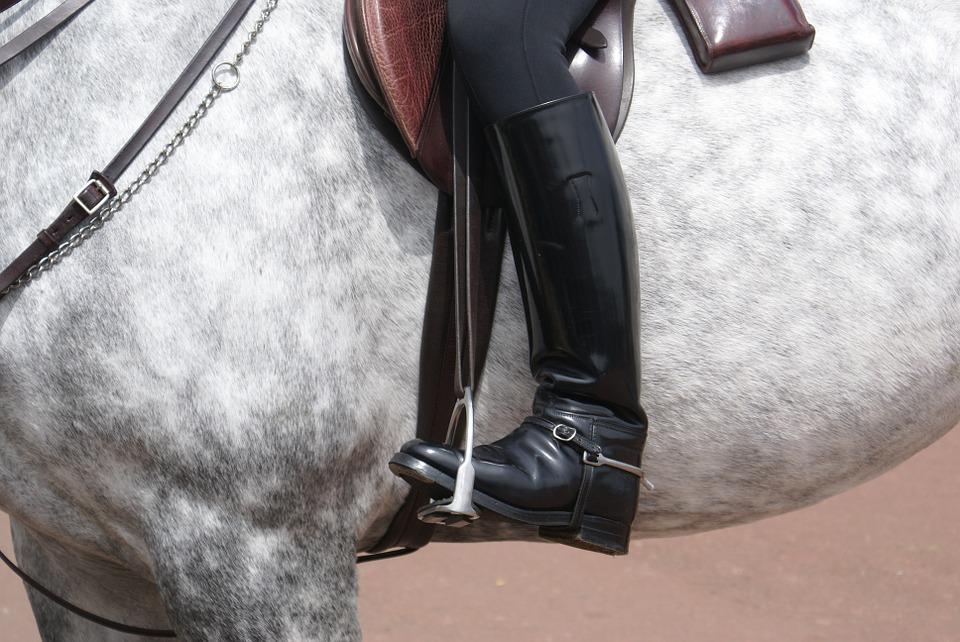 How I Choose The Best Winter Riding Boots
At first, you might think that choosing the best winter riding boots is a simple task. After all, it's pretty obvious that you plan to wear them when it's rainy, snowy, and cold outside. Therefore, the boots must be well-insulated and waterproof to keep you dry and warm. But, allow me to get more in-depth about how I chose the boots I've just presented above. Here are the things I've considered.
1. High-Quality Materials and Durability
For me, the material of my riding boots matters a lot since it can make them more durable if it's premium. And, it should be an essential factor to consider in your case as well. However, if you like natural materials and are willing to spend a few extra bucks, I recommend natural leather.
However, in today's article, I've included various fabrics, from natural leather to faux leather, rubber, and more. This is because I wanted you to make a clear idea of the possibilities that the market has to offer. I am willing to spend more on high-quality riding boots that will last me a longer time than purchasing cheaper boots that could wear or tear in just a few months. So, regardless of the material your boots are made of, make sure it's long-lasting.
2. Waterproof Is a Must
I prefer waterproof riding boots all year round because, even in summer, the weather can change, and summer rain can occur out of nowhere. But, for winter boots, the waterproof feature is even more important if you want to keep your feet warm and dry.
Waterproofing is highly useful when it's snowing and when I have to walk through a thick layer of snow with my riding boots to the stables. Then, when the weather gets warm, and the snow starts melting, my waterproof boots prove themselves helpful again.
They help me stay dry even if I walk through melted snow puddles. So, I tried to include some of the best insulated riding boots on the market.
3. Choose the Right Boot Type

There are different riding boot types, and you should pick that pair that suits your daily equestrian activities. For example, there are special boots made for those competing in horse races, other types of boots for dressage, and numerous choices if you're just a simple rider who enjoys this sport as a hobby and loves horses (like me).
Most of the boots I've included in the list above are pretty versatile, and they can be used for various activities such as riding, stable work, dressage, and more. For instance, tall boots represent an entire category consisting of paddock boots, dressage boots, field boots, and dress boots. If you opt for tall boots, you should be patient because they require a longer break-in time.
4. Select the Proper Shape
The following things I considered when choosing the best winter riding boots to present to you were shape and size. Sometimes, based on the shape of the boot, selecting the correct size can be tricky. So, I always think of what I wear underneath the boots in wintertime.
For me, that's all about thick and warm winter socks. So, if that's your case too, you should pick riding boots that are a bit larger than the ones you use in the summer. In terms of shape, there are three areas you must think of: the toe, the heel, and the top part that covers your calves.
My winter riding boots feature a medium-height heel, round toes, and a tall top that reaches up to my knees for optimal coverage. But, you can also opt from a high or low heel, square toes, and above the ankle or mid-calf tops. I would avoid high-heeled boots, and low tops for winter since my body doesn't agree with low temperatures.
If you plan to wear the boots for stable work, you should opt for round-shaped toes, while a more fashionable toe shape that's suitable for competitions and shows is the pointy one.
5. Adjustment Features

My summer riding boots are pretty simple, and they're pull-on boots. On the other hand, my winter riding boots have a back zipper for boosted adjustability. You should also look for: zippers and shoelaces to increase the comfort level and help you achieve the perfect fit. I've seen how popular tall riding boots with zippers have become. That's because they're more convenient but also more expensive.
6. Safety and Comfort
The perfect riding boots, in my opinion, should feature small heels that arent' higher than two inches. That heel, together with a good-grip rubber sole, will offer the optimal safety level during winter slippery weather conditions.
Regarding winter boots, I always believed that safety comes first and comfort comes second, although they're both significant to me. So, I've always made sure to buy winter riding boots that fit comfortably. My winter boots have a warm fleece lining and comfy cushioned insoles, and yours should have those elements, too.
FAQs
Question: Are All Riding Boots Suitable for Winter?
Answer: No, not all riding boot models are suitable for winter. For the cold season, you need a good pair of boots with insulation to keep your feet warm and waterproof features to keep your legs dry. At the same time, you need riding boots that offer boosted grip and lack heels that could make your feet slip.
Question: What Should You Wear in Winter for Horse Riding Activities?
Answer: Besides a good pair of winter boots, you should also wear a cushioned helmet, warm and good-grip winter gloves, thicker socks, and waterproof clothes, including riding pants and waterproof coats. I strongly recommend all these items to be form-fitting yet comfy and flexible. Also, I would want to avoid overheating by wearing cushioned yet breathable materials.
Question: Which Are Better Between Tall or Short Winter Riding Boots?
Answer: Both models are great for riding. It's up to you and your resistance to cold weather. Shorter boots, which are known as paddock boots, are less expensive. Still, I prefer the tall ones due to their boosted coverage and protection, despite their higher price tag.
Bottom Line
I don't recommend a riding beginner to engage in this sport without proper gear, which also consists of the right riding boots. As a rider, I have two pairs of boots, one that I use from spring to early autumn and the second pair for colder winter months. And so should you! The best winter riding boots will improve your riding experience, making them much more comfortable and safer.
Out of all these great boot choices, my personal favorite ones are the Mountain Horse tall boots because of their versatility, design, and functionality. If you're interested in finding more about related topics, please read the following articles: