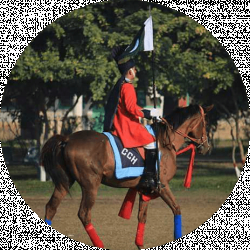 Latest posts by Boo Ali Khan
(see all)
"It's not about the trailer; it's about the relationship." – This quote is more than just a few words for many equestrian lovers. For them, it's a short summary of what trailers are and how they act as another factor in building a good relationship with their horse. Hi fellow equestrians! I am back again with another detailed guide that will introduce you to the vast world of horse trailers.
If you are a professional jockey or participate in dressage competitions across the state. Then for you and your horse, these trailers are no less than a small apartment complex. But as someone who needs one of these trailers, you must educate yourself on all their types. So, in this comprehensive types of horse trailers guide, I am going to talk about all kinds of horse trails while guiding you on what each of them brings to the table, or should I say, to the stable.
Bottom Line Up Front
There are four distinct types of horse trailers. However, selecting the perfect one and going through all the specifications can be more than you may have bargained for. But if you're wondering about my preferred trailer type, it has to be the Gooseneck Horse Trailers.
First of all, this type is relatively big and spacious, with plenty of space for equipment and saddles. Most of them can also easily accommodate more than three horses. But if this type may not meet your expectations, you can always check out the following trailer types.
The Main Types Of Horse Trailers
Bumper Towed Trailers
This is one of the most compact horse trailer types you can find in the market right now. It has a maximum capacity of one to two horses and is pretty manageable. These are also the cheapest and can be a good option for someone who wants to keep their expenses to the bare minimum when it comes to maintaining horse trailers.
Read More: Best Bumper Pull Horse Trailers
Gooseneck Horse Trailers
This trailer is distinguished with a slightly long compartment in the front, which is used to attach it to the towing vehicle. And in most cases, it also doubles as extra space for your saddles or other equestrian tacks. I recommend you go for this one if you travel with more than three horses, and own a pickup truck.
Living Quarter Horse Trailers
Now imagine you have a relatively big budget and want something that has it all. Then theirs no better horse trailer types than the Living Quarter trailer. This trailer has a massive room for your horses and even extra space for all the gear. And let's not forget the enormous front portion, which can house anything from beds, kitchen, and even bathroom.
5-8 Horse Trailers
This is a subcategory you mainly see in either goosenecks or living quarter trailer types. As the name applies, this type can accommodate up to 8 horses. Due to the ample space, these trailers provide additional options like saddles racks, dividers, and many more.
Things To Consider When Choosing The Right Trailer Type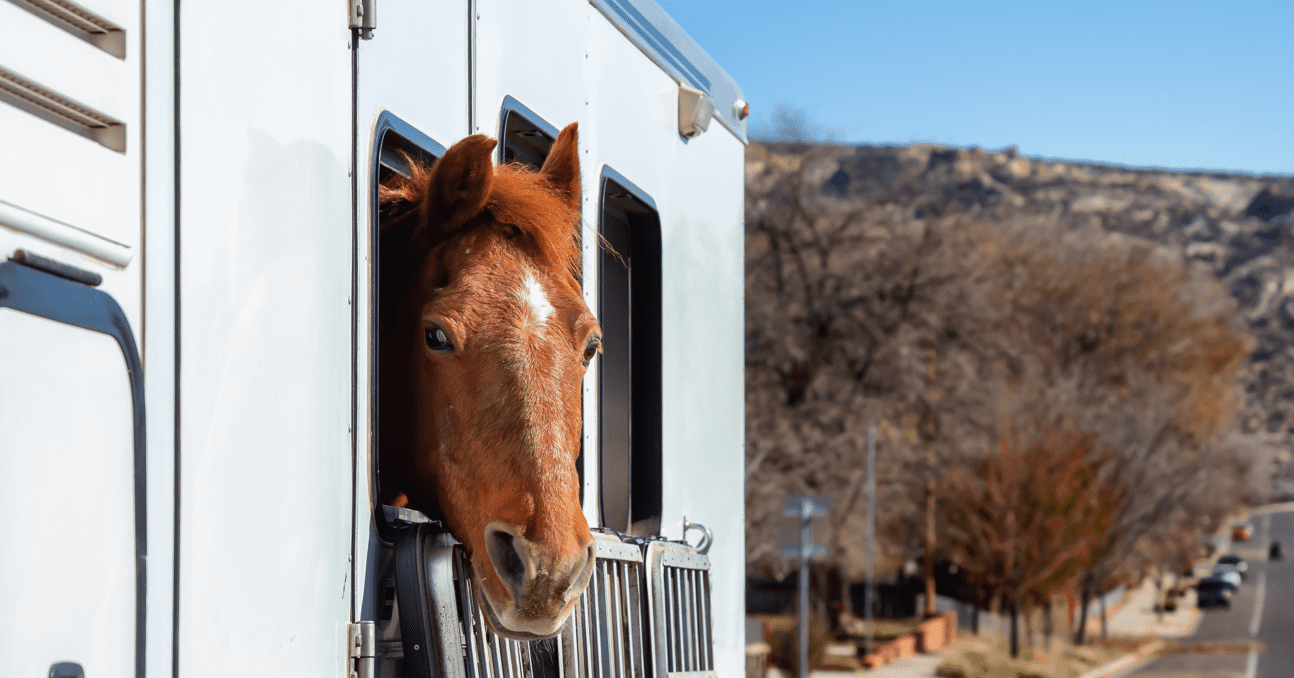 Even if a certain trailer type made it to your checklist, before going to the market to buy a horse trailer, you should also consider the following points to make sure you pick the right one.
Decide The Number Of Horses You Want To Fit In The Trailer
This is a huge factor when it comes to selecting the correct type of horse trailer. Whether you're looking for a kind that can house 1-2 horses or a variety of trailers that can accommodate a whole fleet of horses, it can influence the type you have in mind.
Take Into Account Your Average Trip Length
If you like to visit horse events across the state or just want to drive up to a nearby county can very much change your trailer options. Decide this, and then filter out the types that don't accommodate your trip's length. I would recommend the living quarter if you plan to stay on the road for weeks.
Consider How Much You Want To Spend On A Horse Trailer
Of course, the cost is another factor in picking the perfect horse trailer type. The things that can affect the price of the trailers are the trailer space and the number of amenities it can provide for the owner of the horses. As said earlier, if you are short on budget, a bumper trailer should be your go-to.
Types Of Horse Trailers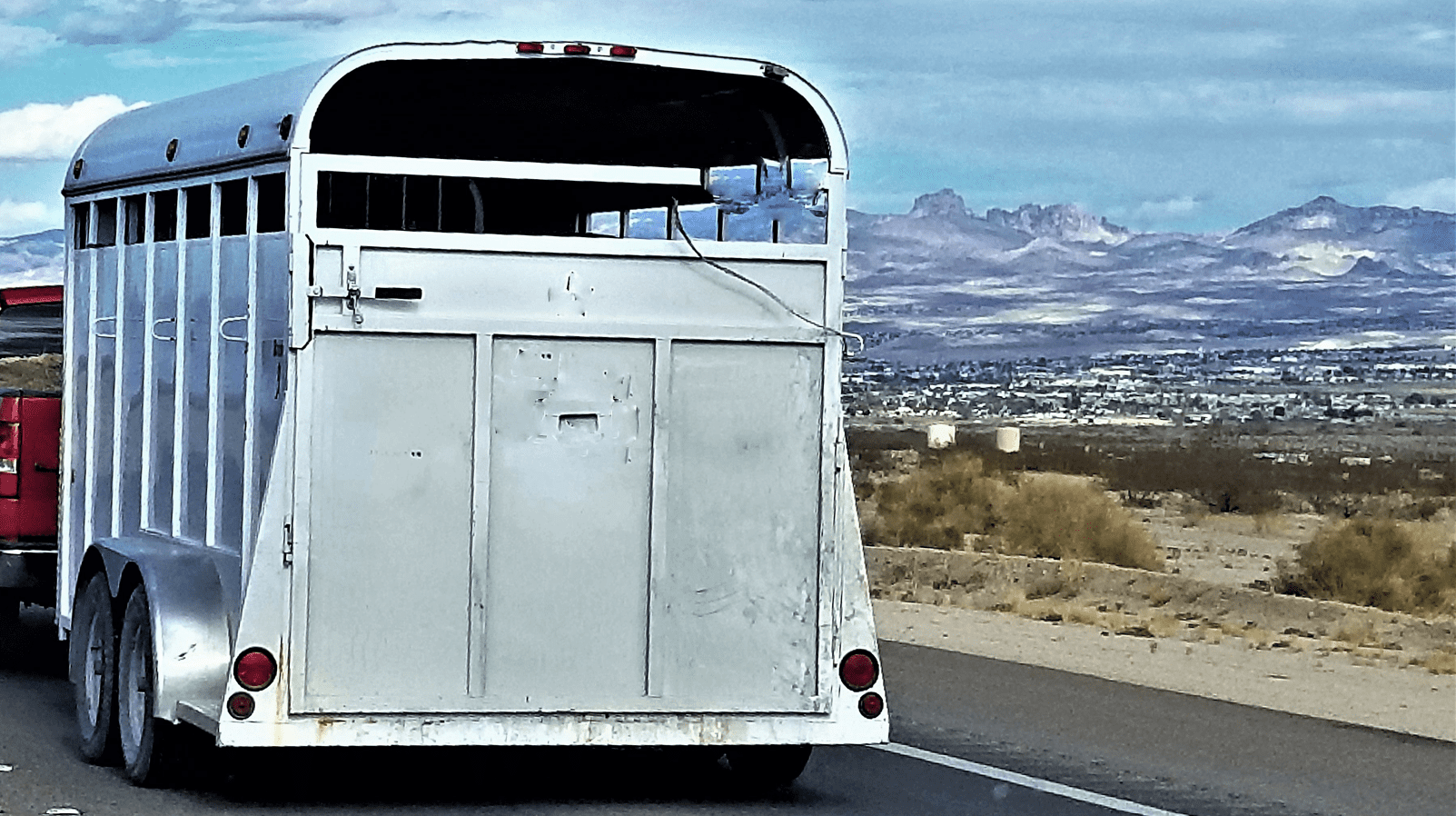 In this section, I will discuss all the main types of horse trailers used worldwide. Here, I will also talk about my recommendation for each category and why I chose it specifically so that you may get right to the most suitable trailer for your needs.
The Bumper Towed Horse Trailer
Bumper towed horse trailers, also known as tag-along trailers, are some of the smallest and most compact options you can find on the market. And I would recommend this to horse owners who mostly travel with 1-2 horses at a time.
But unlike its name, it isn't actually used to attach to the bumper of a vehicle. Instead, the hitch on the back of the car extends to the front of the trailer. This configuration makes it all the more compact and easy to store in small garages.
This short connection style also helps to keep the trailer close to your vehicle when you're on the road, so you don't have to worry about the trailer spinning out during sharp turns.
The bumper trailer does feature a relatively low price compared to most trailer types available. Their small size also makes them much easier to maintain. And let's not forget its lighter build, which allows one to easily tow it with small trucks, SUVs, or any ordinary car, instead of renting out special semi-trucks, which can add to the overall cost.
Most of these bumper trailers also come with a removable center post, which will help you a lot when dealing with stubborn breeds like Arabian and Thoroughbreds.
Now let me tell you the best part about this specific trailer type. As most bumper trailers have a capacity of 1-2 horses, owning and using one doesn't require any special training or license. But this depends on the trailer's weight, so I recommend you check in with your local DMV beforehand.
But of course, nothing is perfect; talking about bumper towed trailers, the elephant in the room is its maximum capacity which isn't enough if you own more than two horses.
But while this may not be a problem for many, you also have to consider that horses don't come in standard sizes. So, if you own a horse with a much more robust build and who doesn't like sharing food with others, the maximum capacity of a 2 horse bumper trailer can even reduce to one.
And this space issue isn't limited to the number of horses as it can also drastically affect your plans for fitting any of your riding gear. With this trailer, you can also safely assume that you won't be getting any room to sleep or even rest. Another disadvantage you will experience with the bumper trailer is its lack of momentum, which makes it very hard to back up on a straight road.
My Favorite Bumper Towed Horse Trailer Pick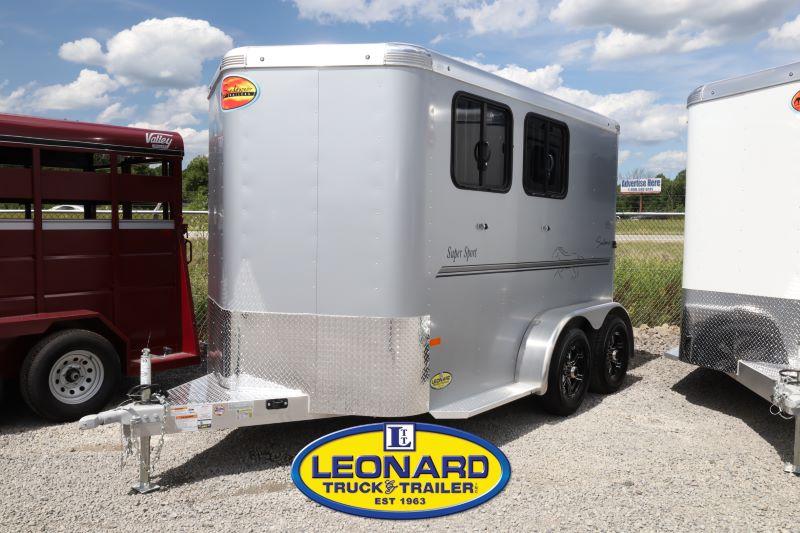 When it comes to the bumper towed horse trailer type, there is no option I would pick other than the 2023 Sundown Trailer. The entire trailer is made of an aluminum build, with extra panels in the front for added support. And to wrap up the exterior, it also has graphics running along the sides to add a little flare to the overall design.
The trailer also has a four-wheel system in the back with 225/15" tires for added traction even in dangerous driving conditions such as snow and ice. This also helps the trailer maintain balance and reduce sway between rough rides.
The trailer also comes with two doors, one at the front and one back. This will help horse owners easily get in and out of the trailer without moving past the hind legs, without worrying about menacing horse bucks; this configuration also helps unload the horses efficiently.
This specific model is 12'9" in width and 6'9" in length, making it pretty spacious and comfortable for most large horse breeds. And with its 7' height, you don't have to worry even if you own a 21-hands tall horse.
Now talking about its interior, it is as simple as it gets with a slant-load design and a center divider to keep both horses slightly separated. Front inside, you can also quickly notice sliding windows for added ventilation. Another thing that surprised me about this trailer is that it houses a separate compartment with two saddle racks in the front.
Pros
This trailer comes at a reasonable price point.
The solid aluminum build on this trailer is primarily rust-free.
Cons
The interior walls of this trailer lack sufficient padding and can end up hurting the horses.
2. Gooseneck Horse Trailer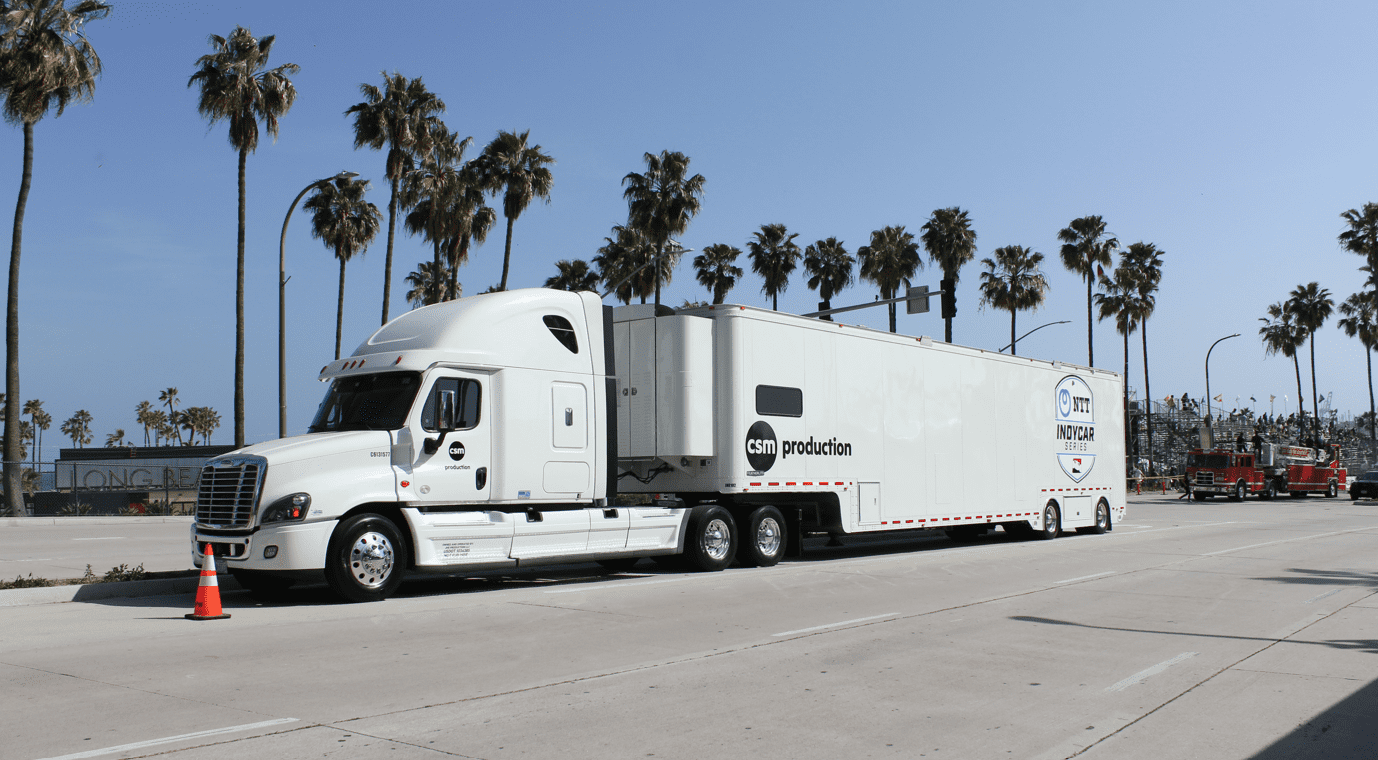 A Gooseneck is another favorite type of horse trailer, which is considered one of the best when it comes to this category.
This trailer type is mainly categorized as one of the more spacious options for horse trailers. And thus, it also has a capacity more significant than the bumper kind, generally around 5-6 horses. This also allows the trailer sufficient space for small compartments for riding tacks and saddle racks.
The Gooseneck trailers are also known for their relatively sturdy and robust build. This can allow the owner to store heavy supplies anywhere from water tanks to heavy bales, which can be a nice perk if you consistently visit horse shows across the state.
But only that doesn't make Gooseneck trailers unique, as that factor lies in its oddly shaped protruding front, which most resembles a goose's neck, or that's what the manufacturers like to think. Anyway, such a front helps to better control the trailer in high-speed traffic and even sharp turns.
The Gooseneck design also helps to provide some extra distance between the vehicle and the trailer. This allows the hitch to be on the longer side, which helps give gyroscope-like movement to the trailer. This is exceptionally helpful as it helps remove the sway or fishtailing effect that many trailers of this size can experience. This makes it perfect for horses that are either too nervous or new to traveling in a trailer.
Now, if you're considering buying a Gooseneck trailer for yourself, I have to tell you some of its drawbacks as well. It's no surprise that Gooseneck trailers are intentionally made very large with abundant space inside. This configuration uses more steel and aluminum for the walls and base. And, of course, all of this ends up in the final cost. But that is not even close to the actual downside.
Its larger size also means more space to store, thus meaning more rent is required if you plan to keep it in a private lot. And as you may have already figured it by now, larger size also means that the trailer is heavier when compared to bumper trailers, which, in turn, means more horsepower is required to pull it. So, if you don't own a large towing vehicle, you have to add the cost of renting one as well.
And amongst this, the fuel consumption is also not something to ignore considering the current economic conditions, as pulling a trailer of such size uses much more fuel than towing a bumper trailer. And let's not forget that to use a trailer of such weight, many states in the US require you to have a Commercial Driver's License(CDL). And acquiring one can be a hassle of a job in itself.
My Favorite Gooseneck Horse Trailer Pick
1. Featherlite Model 8413 Combo Gooseneck Horse Trailer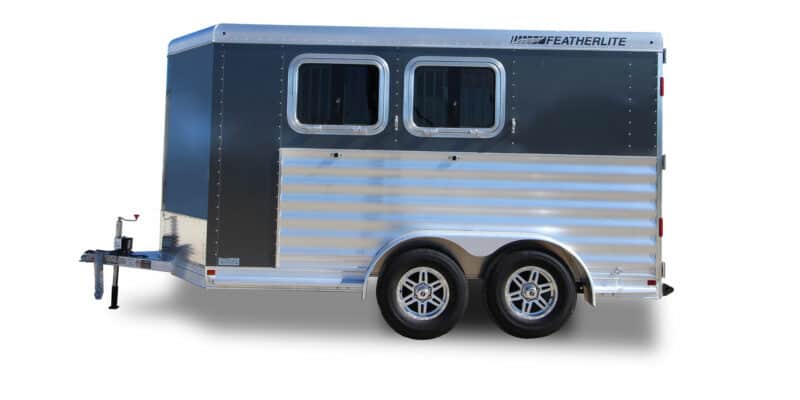 When it comes to some of the best horse trailers, there are very few lists that would dare to exclude Featherlite. And this Model 8413 is amongst the same. Considering its aluminum, non-corrosive build, and plethora of amenities, it is definitely worth the hype. It has a 7' height which is perfect for almost any tall breed. Not to mention, its width is also customizable, between 7 to 8'.
Overall, the interior is also sufficiently padded, which makes it perfect for bumpy rides. And optional add stall dividers are also great if you're carrying horses that can't stand to stay together. Some of its additional features include two air vents in its horse area and two in the front area of the trailer. This helps the whole trailer to be well ventilated even if you're traveling fully loaded.
The exterior of this trailer also has shiny silver panels along the backside to reflect excess heat. And the front has the option to coat with colors from black, burgundy, champagne, charcoal, red, and even silver.
The exterior also includes a strip of led light which will help with visibility on a road while also helping unload horses at night. Overall this Gooseneck trailer is an excellent option for equestrians looking for a trailer that can be both versatile and practical.
Pros
This trailer can be customized with multiple color options to match the owner's aesthetic sense.
The trailer comes with a tack storage area in its dressing room.
Cons
After including all the optional amenities, this trailer can be too expensive for many equestrians.
Living Quarter Trailer
Regarding some of the most comfortable horse trailers, a trailer from the Living Quarter kind is rarely left out of the list.
As the name applies, the living Quarter trailer is a particular type of horse trailer fitted with a living compartment in the front. One thing I noticed about this trailer type is that it usually accommodates a maximum of five horses at a time. However, it still has much extra space for keeping riding equipment and everyday amenities.
This type of trailer also has ample space for adding a bathroom, a bed, and even a tiny kitchen. It would not be wrong to say a living quarter trailer literally feels at home.
And if you have to spend a lot of time on the road with your horses, the Living Quarter trailer can be a good investment, as it saves you from paying for expensive hotel rooms.
Now let's also talk about some caveats that concern this trailer type. First of all, it's price; if you thought that the Gooseneck Horse trailer was expensive, just wait till you hear about this horse trailer. These trailers range from $25,000 to $100,000, and some may even reach a whopping price of $150,000 depending on the specific configuration you want.
Another downside of this type is the maintenance. Most of you may think that trailers don't require much maintenance, and you would be right if we were talking about the bumper or gooseneck kind.
But due to the Living Quarter's extensive build and many customization options, it acts more like a miny living space rather than just a trailer. And thus, you also have to care for it like a small apartment. Some of this maintenance can be in the form of plumbing and even maintaining the style of the trailer.
And the last of its caveats include its relatively heavyweight, which requires an equally heavy power vehicle to tow it. This requires more fuel and means that you also have to rent/buy a separate truck for the towing job.
My Best Living Quarter Horse Trailer Pick
1. STC 8030, 8032 Living Quarters Horse Trailer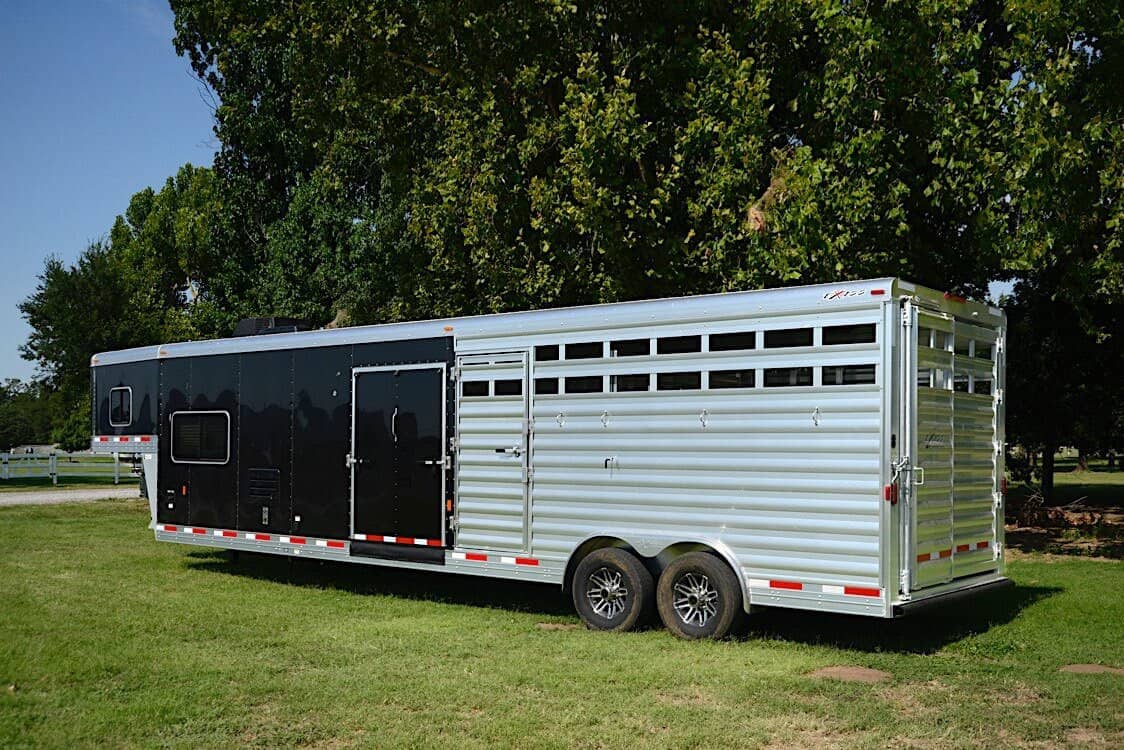 A trailer with an aesthetic sense and full of versatility, this STC 8030, 8032 living horse trailer is everything you can ask for. The exterior aluminum of this trailer is painted with a rich black tone, and the silver accent around it makes it a marvelous piece of manufactured equipment.
The exterior is also lined with equally spaced windows, providing the trailer with ample natural light. And that, linked with this trailer's dozen LED configurations inside, gives it a relatively spacious feel.
This trailer also offers three easy access doors, two allowing access to the horse area and one that opens in the living quarters. The single door at the back also provides a drop-down ramp design, making for easy loading and unloading of horses.
Now moving inside into the living area, this trailer features two fully furnished rooms with a laminated countertop kitchen and a queen size bed in the bedroom area.
But that's not all, as the back of the trailer also houses a slant-load horse area for 3-4 horses, which has soft padding along the floor for optimal comfort of your horse. And while I can go along all day about this trailer's perks, a few that caught my eye were its inclusion of 6 halter hooks and 4 height adjustable saddle racks.
Pros
All the interior of this trailer is fully color matched, making it all the more pleasing to look at.
This trailer has a fully decked-out entertainment system with Bluetooth support.
Cons
Even the basic configuration of this trailer is pretty costly.
5-8 Horse Trailers
The 5-8 horse trailer isn't something I wouldn't recommend to almost any equestrian, primarily because of its weight and price. But it does feature some features unique to its kind that you won't find in any other trailer on the list.
As it's in the name, these trailers can comfortably fit anywhere from 5 to 8 horses. And if I am being honest, I consider these trailers more of a portable barn at that point. This trailer type is mainly used by large organizations sponsoring many horses for races and other sports events. However, most horse enthusiasts avoid buying them, as towing and managing them can be a huge hassle.
Talking about its perks, first of all, it has exceptional space in the back, allowing the horse to move around just enough that they don't get anxious due to the confined space of the trailer. These trailers, by default, also come with many ventilation holes in their roofs, which helps maintain a more relaxed environment for the horses. Due to so much space, this type also has the option to add a small living quarter. And even a Goosenecks style front for added stability on the road.
But all of this comes at an exceptionally high price, usually costing over $100,000. The weight is another area where the 5-8 horse trailer type has a mixed feeling, and it is something which cannot be avoided due to its enormous build.
Also, it is hard to manage, and you can just forget about towing it with any regular SUV. Even if you tow it with special towing trucks, you have to be pretty conscious about controlling it on the road. And let's not forget the higher fuel consumption and special license that goes along with such a heavy load.
My Best 5-8 Horse Trailer Pick
1. 2023 CIMARRON NORSTAR 8HGN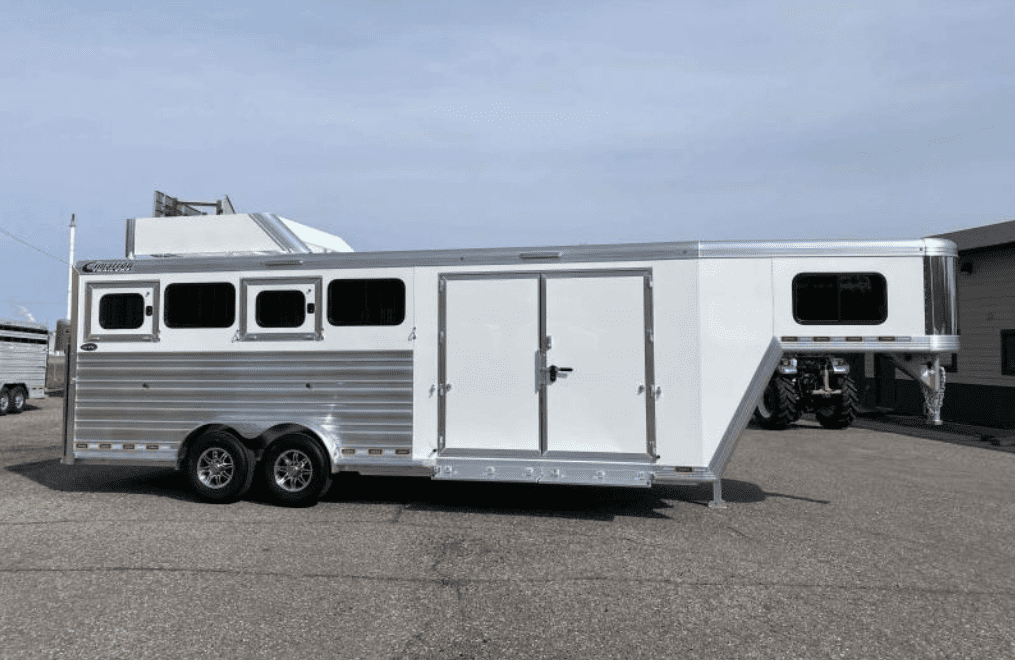 This may not be the most practical trailer option for most equestrians. However, it still is worth its weight in gold, both figuratively and literally.
This trailer comes around 36' in length and can hold up to 8 horses. The front of the trailer also has a Gooseneck-style hitch, which in my opinion, is the perfect match for a trailer of this size. The trailer is also equipped with a hydraulic-style jack which is much more efficient than traditional electric motors.
The whole trailer is made of solid aluminum panels, giving it a premium feel while also reducing the chances of catching rust. The wheels of this trailer are also no exception, with solid 19.5' rims, which are definitely direly needed, especially considering its axle's 8000 pounds rating. Another great thing about this trailer is its slant load design, which provides ample space for extra equipment like saddle racks and spare tires.
And if you were wondering about its tack options, it comes with blanker bars, bridle hooks, brush trays, and a boot box, so you can add them according to your needs. The front and back of the trailer also have huge doors, so you can quickly unload your horses without worrying about their orientation.
If you want to get a full-scale review of this trailer, you can check out this video on youtube.
Pros
The trailer has preinstalled partial dividers in the horse compartment.
The trailer comes with several roof vents in the stalls to add ventilation.
Cons
The wheelbase of this trailer is pretty big, making it hard to control on roads.
Types of Horse Trailers: FAQs
Question: Which type of horse trailer is the best?
Answers: In my opinion, no type should be specified as the "best for everyone." For a person, it widely depends on their budget, the number of horses, and how they plan to use their trailer. The Gooseneck can be a good option if you want to transport 2-3 horses.

But if you plan to fit a lot of horses in a single trailer, I recommend going for the 5-8 horse trailer. However, if money is just a number for you, a living quarter is like the king with both ample horse room and living space for you.
Question: How many horses can you fit in a horse trailer?
Answers: Well, this depends on the type of horse trailer you choose. A bumper trailer has a normal limit of three horses, and a Gooseneck can fit up to five; however, as the name applies, the 5-8 horse trailer can hold about 8 horses at a time.
I recommend that instead of looking for how many horses a specific trailer type can fit, check how many horses you want to take on your travels. And then sort out all the trailer types accordingly.
Question: What is the difference between Slant Load and Straight load trailers?
Answer: While the slant load and straight load horse trailers aren't distinguished as separate trailer types, both have their own pros and cons.

The straight load trailers have a side-to-side horse space configuration with often metal structures between the horses to keep them bumping with each other. Slant load trailers, on the other hand, work on slant arrangements, which helps to increase the horse's capacity. While also providing extra space which you can use to store equipment.
Types of Horse Trailers: Final Thought
When it comes to horse trailers, they are considered one of the most significant investments you can make in your equestrian journey, other than the horse, of course. However, landing on a perfect trailer type that fulfills all your needs can give you a head-in. So in the above guide, I tried to explain all the trailer types while also mentioning what to consider before settling on one option.
Considering how many horses you would fit in the trailer and how long you are planning to stay on the road are some of the most important questions you should ask yourself before making up your mind about a particular trailer type. But amongst all this, consider your budget as well, which can significantly affect your final decision.
If you ask me the trailer type I would pick to transport 3-4 horses, it would be the Gooseneck. It is not only easy to maneuver but also reasonably spacious. Its unique hitch system also has the added advantage of handling a lot of weight, which can be managed by your pickup truck.
I hope this guide helps you pick the trailer type that best suits your use and need. Take care and good luck!
Read More: