Horses are majestic animals, and it's not unusual for children and adults to dream about riding or owning a horse (or a whole ranch worth of horses) one day. There are millions of horse owners all over the globe. Fortunately, those of us here at The Horse and Stable have been able to make that dream a reality, and we are eager to share our experiences with you!
Our team has worked with horses since they were young, competing in shows and competitions, working as stable hands, trail guides, and instructors. You name it; our team has experienced it. Those experiences provide valuable information and let our writers showcase the subject they know best, horses!
The Goals of Our Stable
We understand that getting started with horse riding requires a lot of knowledge and care, and owning one isn't easy. You are lucky if there's someone at your stable yard or boarding facility who'll take you under their wing and teach you everything you need to know. But having a comprehensive, authoritative resource like The Horse and Stable ensures you can find the best advice and recommendations from professionals with years of experience.
We understand that horses are often a part of the family and just as cherished as any other pet. We want to make sure that you are finding everything you need to give them the best life possible.
Horse tack is expensive. We want to ensure you can continue to afford all the hay your horse needs and meet their many other needs without breaking the bank by helping you find the best items for your budget.
We will help you find the items that are worth splurging on and stand up to the rigors of horse riding. We also want to help you find the best budget gear that can get you started while also showing you when to splurge and when to hold back.
We spend most of our days busy caring for horses and learning more about how to properly care for them and reach our own individual goals. Therefore, we are frequently busy shopping for the latest horse Couture and products.
Read all about the best bridles, bits, saddles, saddle pads, boots, and other tacks right here. Plus, we've got extensive guides so you can make the best tack choice for you as the rider, and your horse, whether you are training, hacking, schooling, competing, or just want to take the best possible care of your horse.
We also dive into the fascinating world of horse ownership with in-depth research on horse breeds, horse anatomy, horse code colors, farriery, horse boarding facilities, and the fastest horses of all time.
We aim to offer a place where you can find all of the information you need in one place, so you can spend less time researching and more time riding.
How We Run
When you need advice and information, you go to the source. So if you own a horse (or ten), you need expert real-world advice from other more experienced horse owners. That's where we come in—we're horse riders, animal behaviorists, equestrians, and practitioners with buckets of knowledge and ideas. We've dedicated our lives to learning more about these beautiful animals, how to raise them, care for them and give them the best lives possible.
From raising foals to rehabilitating abused horses, our team of horse lovers have done things that many dream of experiencing. That's why we choose them to write for us. So you can get best-in-class content about all things horses directly from the professionals who have real-life experience with both horses and the products they recommend.
When our writers have filled pages with their knowledge, our team of editors jumps in to make sure that each article fits the bill. They make sure that the content flows effortlessly, looks fantastic, and has all of the information you've been searching for.
From there, our readers, keep the ball rolling. Your feedback is essential to our improvement and helps us give you the content you want. Never hesitate to throw suggestions our way. We love hearing from you!
What We Value
Honesty
Trustworthiness
Humane treatment of horses and animals
Passion
Innovation
Dedication
Excellence
Our Featured Horse Lovers
Meet our featured horse lovers from across the globe!
Emily Parker- 2006 VA State Champion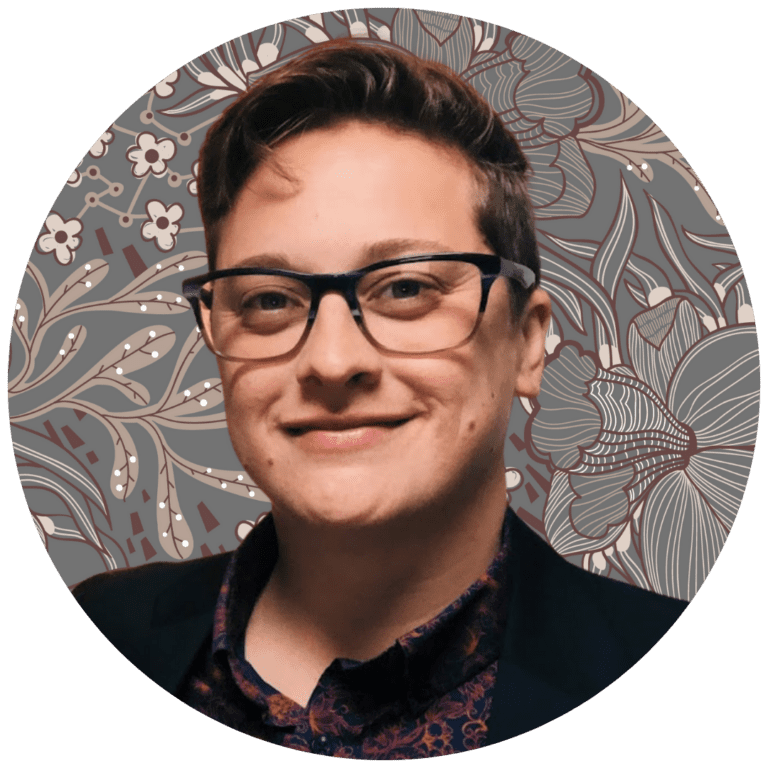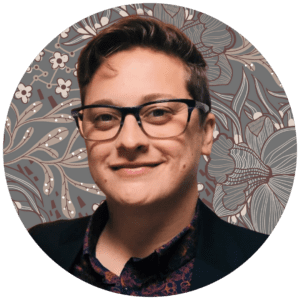 Emily has been around horses since she was a toddler and has spent years in stables learning how to ride and care for horses. She took to barrel racing as a child and trained hard; in 2006, she won the VA State Barrel Championship. While she loves barrel racing, she has a lot of admiration for other areas of the sports.
Now Emily works as a freelance writer with a wide array of interests, but she still keeps a soft spot for horses. She loves combining these interests to help you find the information you need for yourself and your horse.
Do you have a favorite horse breed you like to work with?
One of the Iberian breeds, though I've never owned one.
Favorite memory working or riding horses?
When I was 8 or 9, we had a long stretch of pasture where I could safely race any horse I was put on. Barrel racing was fine, but maybe I should have been a jockey.
What is your riding style?
I have the most respect for dressage and cross country, but I practiced western sports, so it would have to be my favorite.
What is your favorite riding gear?
A helmet! I've thrown away several cracked and shattered helmets; I'm hard on my noggin. For some reason, some rodeos required us to wear cowgirl hats, and it always made me uncomfortable.
Maddy Chiffey- Horse Trainer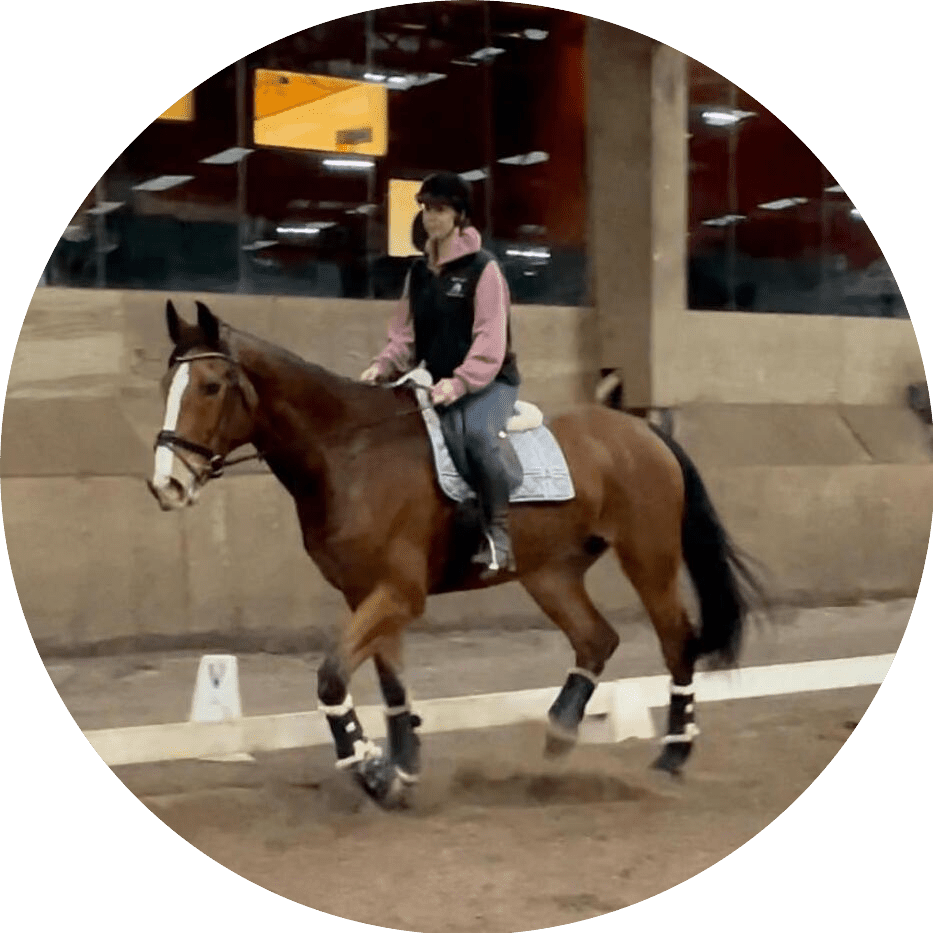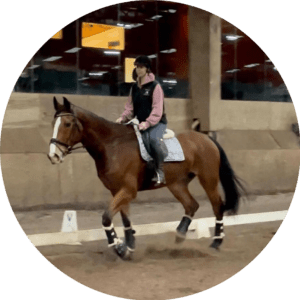 Maddy has been riding horses since she was a child. She started attending riding classes with a friend a quickly fell in love with the animals and the sport. She would go on to compete in eventing before becoming a trainer and instructor. Now Maddy has several horses that she trains, but her biggest joy is seeing the ex-racehorses she re-trains find a loving home where they can enjoy their retirement in peace with plenty of love.
Maddy's love of horses runs deep, and as a freelance writer with years of experience, she loves being able to showcase that love in her articles while helping you find what you are looking for.
What is your experience with horses?
My experience with horses started at a young age attending weekly dressage lessons with a school friend. Before I knew it, I was hooked and pestering my parents for a pony of my own. I was lucky enough to be granted that wish, first having a lovely dapple grey Arabian pony named 'Nirvan,' followed by a superstar thoroughbred jumper named 'Tiggy.'
My involvement in the space hasn't stopped as I have gotten older. I now have several horses, including a young Warmblood, who I am training up as an eventer, and I also work to retrain ex-racehorses once they come off the track. This work is important to me as I get great joy out of seeing these animals re-trained and rehomed rather than being sent to the abattoir – which is sadly where they'd have ended up if we didn't intervene.
What is your favorite horse breed?
That is such a hard question. But if I had to give you 1, it would be a quarter horse. They're so gentle in nature, versatile, speedy, and agile, not to mention very loyal and affectionate. They're also great for riders of all ages and abilities and super easy to train.
Favorite memory working or riding horses?
The companionship and the tranquillity that comes with owning, riding, and caring for these beautiful creatures. I truly believe it is therapy for the mind, body, and soul.
What is your riding style?
English
What is your favorite riding gear?
My Ariat high boots. They're worth every dollar! Other brands I love for me as a rider include; Equestrian Stockholm, PS of Sweden, Lara Tweedie, and Cavalleria Toscana.
Talitha Van Neikerk- Stable Yard Manager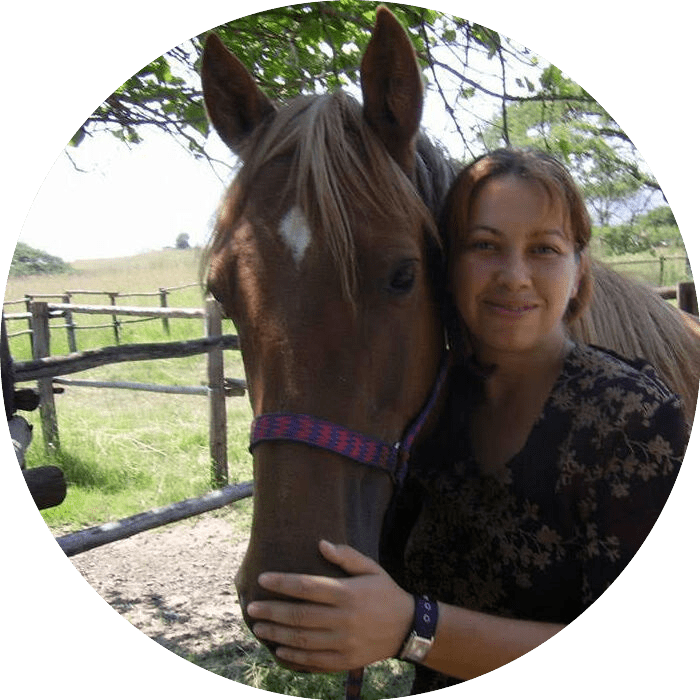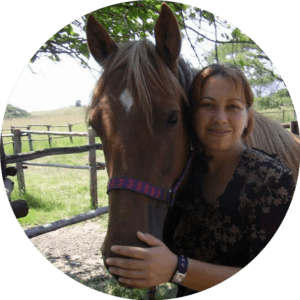 Talitha decided to adopt an unbacked pony in her 20s, and everything in her life changed. Her love for horses grew, and soon she found herself a manager of a public stable yard overseeing the care of 80 horses. She absolutely loves everything about taking care of these majestic creatures and making sure it's done humanly and with love.
Talitha has years of experience as a freelance writer and loves writing about horses for various publications. Lending her experience and knowledge to Horse and Stable comes naturally, and she loves helping you find the information and products you need.
What is your experience with horses?
In my late twenties, I took the plunge and bought a completely unbacked horse, my first ever, and undertook to train her myself using only humane methods. And that's where the adventure of a lifetime began that has since seen me become the manager of a public stable yard with over 80 horses in my care.
What is your favorite horse breed?
I have a soft spot for mixed-breed ponies, but I can't help but turn my head whenever a Friesian horse trots past me.
Favorite memory working or riding horses?
My best memory is of sitting next to my mare in camp one frozen winter morning, and on impulse, I decided to sit on her back where she was snoozing. We sat like that for about five minutes, and then she got up with me still on her back. It was magical.
What is your riding style?
I am mostly a trail rider, but I've done some endurance riding and also dressage.
What is your favorite riding gear?
My personal favorite has become my air vest since I had a bad fall that damaged my back. I've found my vest a huge confidence booster, and it's an investment in my riding future.
Boo Ali-Khan- College Riding Team Vice Captain

Boo Ali Khan was a member of Cadet College Hsanabdal's equestrian team. He joined the team in 2011 and later became vice-captain of the college riding team. His training with the horses and other activities was rigorous, and Boo learned a lot during his time there. To shut out distractions, cadets weren't even allowed electronic devices.
Boo is currently focused on his legal career, but his love of horses remains. He loves sharing his knowledge about these wonderful creatures; it provides him with another way to stay in touch with a formative part of his life.
What is your experience with horses?
My journey with horses began in 2009 when our father took us to a local tent pegging competition. This first encounter with the sport horses left me with a never-ending love for these magnificent creatures. When I joined my college back in 2011, I became a member of the College Equestrian Club, later rising to become the Vice-Captain of our College Riding Team. Now, while being occupied with my professional legal journey, I still take out some time now and then to keep my love alive for these beautiful creatures.
What is your favorite horse breed?
I have no second thoughts when it comes to my favorite breed, the Thoroughbred. These sturdy beasts always proved their mettle in every event, be it show jumping, tent pegging, polo, or escorting.
Favorite memory working or riding horses?
The unforgettable memory that I still cherish to this day was leading the mounted escort of the chief guest at the annual day function of your college.
What is your riding style?
The riding style that I am well acquainted with is the English style. Unlike other riding styles, I always felt it more elegant and graceful, which goes perfectly well with any riding event.
What is your favorite riding gear?
I was going to answer crop or whip. But after recalling a bad incident that led me to go through two nasal surgeries, my answer would be the riding helmet. A quality riding helmet mitigates the risks of such injuries and keeps your spirit alive even if you have a bad fall.
Tanya Taylor
Tanya's journey began at the tender age of 10 when a pony sanctuary sparked an unbreakable bond with horses. Since then, she has galloped across the UK and Europe, fully immersed in the world of equine care, specializing in the thrilling stud side of horseracing. But Tanya's love extends beyond hooves and saddles—she's a versatile animal aficionado who has lent her expertise to a diverse range of creatures, spending two years as an auxiliary nurse in a bustling animal hospital. When it comes to words and animals, Tanya truly has the magic touch!
Jessica Rosslee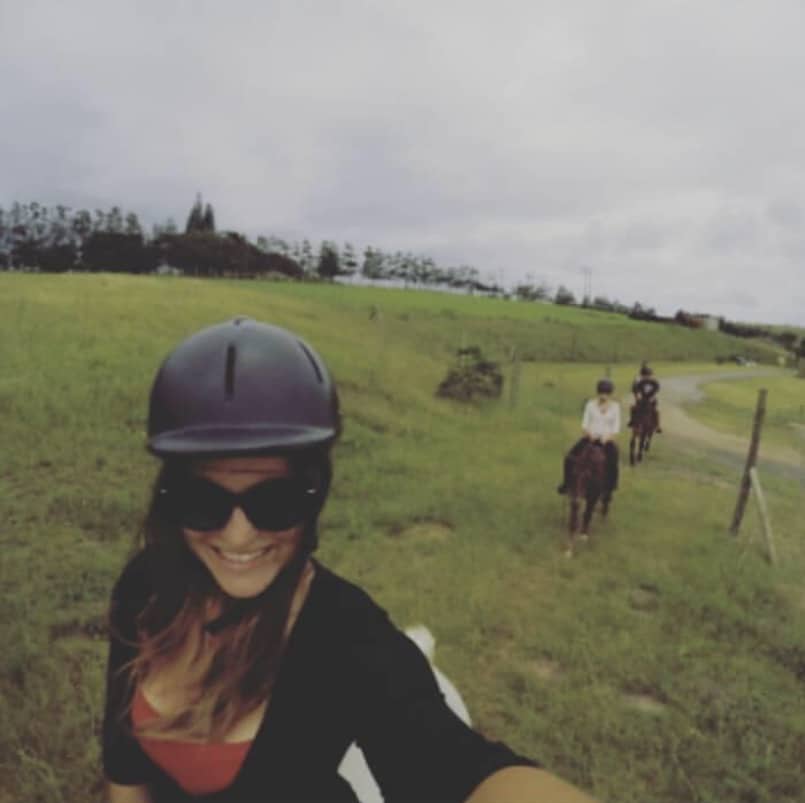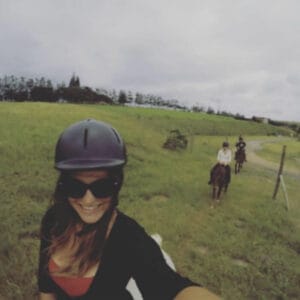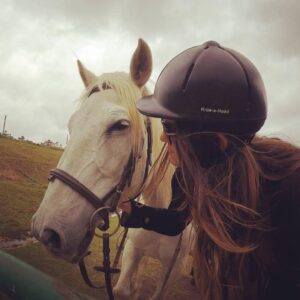 Every little girl is fascinated with horses, but Jessica had a 'deep desire to learn about horses. She is fascinated by the philosophy of connecting with your horse through mutual respect—an interest that was cemented by years spent riding and leading trails along largely untouched coastline in South Africa. She worked as a horse trainer, stabled, cared for horses, and helped people learn to ride them. Jessica has spent time re-introducing them to people and helping them learn to trust again.