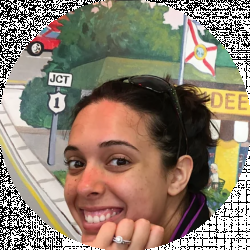 Latest posts by Marissa Moss
(see all)
I was four years old when I told my parents I wanted a horse. We were living in a duplex in the suburbs of Chicago with a teeny-tiny yard that could be push-mowed in 45 minutes. Not exactly the ideal place to have a horse. But I was determined to make it happen.
So my parents made a deal with me – save up, learn all you can about horses; when we move to more acreage, you can have a horse. And that is precisely what I did. Every cent of allowance; every dollar snuck to me by my aunts, uncles, grandmas, and grandpas; all my lemonade stand earnings went into a special makeup bag my mom gave me with the word "Horse" written on it.
Imagine dreaming about one day owning a horse. Hoping and praying that one day you'll get to have her (or him – you'd be happy with either). The years rolled by. During that time, I learned all that I could possibly learn from books and current horse owners about caring for a horse. I had an answer for any question anyone ever asked about a horse.
Eventually, ten years later, I got my horse and learned even more!
One of the things I learned through this whole process was how to find the best bell boots. Bell boots are designed for horses that have trouble with overreaching. Overreaching is the term used when the back hooves nick the back of the front hoof bulb. If your horse is dealing with overreaching, there could be a few reasons, as well as a few ways to remedy the issue.
Every horse is their own individual; every good horse owner wants their horse(s) to live the very best life possible.
Living in partnership with the owner, getting to achieve childhood dreams of competing in rodeos, running a dude ranch, or winning the dressage tournament with the horse of their dreams.
The bell boots you choose for them will depend a lot on what you two do together. Here are some things to keep in mind before you invest in the best bell boots for your horse.
Bottom Line Up Front
The easiest way to find the right bell boot is kind of like how we find the best pair of jeans. Try a few different styles to see which pair works and fits best for you. With bell boots, be sure to check the company's return policy – that way, you can try a few different boots on your horse to see which ones work the best and return the ones that don't.
A personal favorite is a tough mesh bell boot with velcro closure. Professionals Choice makes a great bell boot that is lightweight and stylish, and they have a great return policy!
Picks at a Glance
Professionals Choice Equine Ballistic Hoof Overreach Bell Boot  – Durable, stylish, made to stay in place

Weaver Leather Black Bell Boots – made with strong rubber that last a long time

ERS Centaur Double Thick Bottom Ribbed Bell Boots Black – Pull-on boots that stay on

HORZE Pro Overreach Neoprene Horse Bell Boots – excellent quality

One Stop Equine Shop BasEQ PVC Fleece Top Bell Boots – fleece-lined, making them a perfect choice for winter
What Are Bell Boots?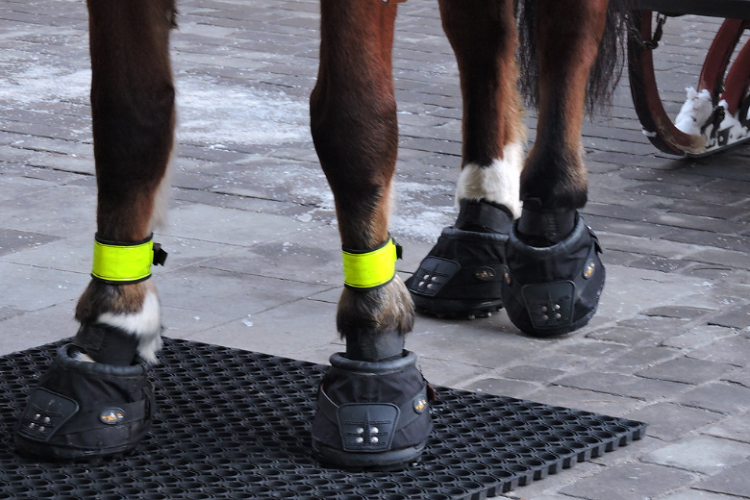 Bell boots are protective footwear for horses. They act as a guard between the horse's front and back hooves as they walk – without inhibiting their gait. It may take your horse a minute or two to get used to the new footwear. However, once they realize that it no longer hurts to walk, bell boots will be their new favorite accessory!
What Are Bell Boots Made Out Of?
These handy boots are generally made of super-strong rubber, making them flexible and durable. Another option is bell boots that are made out of lightweight, strong, rip-stopping mesh. Science has made some great discoveries over the years, and the mesh that these boots are made of is no joke.
It is super thick, strong, and even waterproof! They offer you and your horse a great bell boot option if your horse turns out to either be allergic to (or just plain ol' doesn't like) the rubber bell boots. Also, if your horse happens to be arthritic, these boots would be a great option because they would add barely any weight to your horse's hooves.
How Do Bell Boots Stay On My Horse?
Every horse owner knows that some horses are essentially Harry Houdini reincarnate. They're always getting out of the paddock, their stall, or even their halter (how does that even happen??). To combat this unexplainable phenomenon, as well as protect hoof bulbs, the creators of bell boots have a few solutions to actually keep the bell boots on.
The most common closure for bell boots is Velcro. The Velcro that is used for the closure is strong enough to stay securely in place while your horse is galloping, participating in shows or competitions, or just hanging out in a stall. Another good thing about using this type of bell boot is that they're super easy to put on and take off (for the humans – horses would need fingers or an act of God to get them off!)
There are also pull-on Bell Boots. These are much like rubber socks. The great thing about this type of bell boot is that they stay on regardless of where your horse may venture to. The little bit of a bummer about this particular type of bell boot is that they can be a bit difficult to get on and off your horses' hooves. However, if your horse is cool with you messing around with their hooves…you're all good!
The next question that I tend to have is…
What Are People Saying About These Different Types of Bell Boots?
There are a lot of opinions out there, with each one being valid in its own right. Personally, I think the opinion that matters the most is your horses'. I mean, they are the ones wearing the boots, am I right?
But we humans still need some sort of direction to be sure we're making the best, most informed decision for our much-loved horses. That's where I come in!
Purchasing Advice
The Best Advice I Can Give Before you Make the Purchase is This
Ask another horse-loving buddy if they have any extra bell boots you can try. I have found that tack is much like women's clothing – we own a bunch of it, can't use it all at one time, and are more than happy to see someone else enjoy it for a minute (but just a minute, maybe two. Just remember that you're borrowing it). If you are part of a 4-H or riding club, ask around. Chances are you'll have more bell boots to borrow than you ever thought imaginable!
If your horse doesn't like its feet to be messed with (if farrier visits are a mix between a two-year-old's temper tantrum and a nightmare), a Velcro closure option is probably the better way to go, whether it's the rubber version or the mesh version of bell boots. Also, be sure to grab a pair that is crafted in a way so that they will not spin around your horse's ankles. Look for a label stating that the bell boots are "spin proof" or "spin stopping."
On the other hand – or hoof – if farrier visits are a breeze, go for the pull-on bell boots. These are a great option as they provide all-around protection to each hoof. Plus, they're super durable and tend to stay in place just fine.
A Couple of Other Suggestions to Keep in Mind
Have the Horse's Hooves been Trimmed Recently?
In the wild, this isn't too much of a concern, as the hoof wall chips off when horses gallop through all sorts of terrain. But as domesticated animals, a horse's hooves should be trimmed anywhere between four to six weeks.
Hooves are much like our fingernails which need to be trimmed regularly. How often you trim your horses' hooves simply depends on how fast their hoof wall grows out and if the walls grow out evenly – maintaining a nicely manicured edge. If hoof bulb injuries are infrequent, happening only every once in a while, sometimes a simple hoof trim is all that is needed.
How is the Horse's Gait?
While a horse's gait can be thrown off by uneven hooves, it can also be thrown off by tight hips or shoulders.
Think of it this way, has your lower back ever been injured or tight, and you just keep going despite the pain? Or has your shoulder ever been bothering you, and you keep ignoring it till it becomes an even bigger issue (like not being able to turn your head before changing lanes while driving)?
It's the same with horses. Their hips and shoulders can get tight and uncomfortable just like ours do. The only difference is that they can't exactly speak words, so instead, they show us when something is not right. Sometimes the way they show us is by overreaching. For this particular type of issue, an equine chiropractor or equine massage therapist would be a good resource.
Best Bell Boots
Professionals Choice Equine Ballistic Hoof Overreach Bell Boot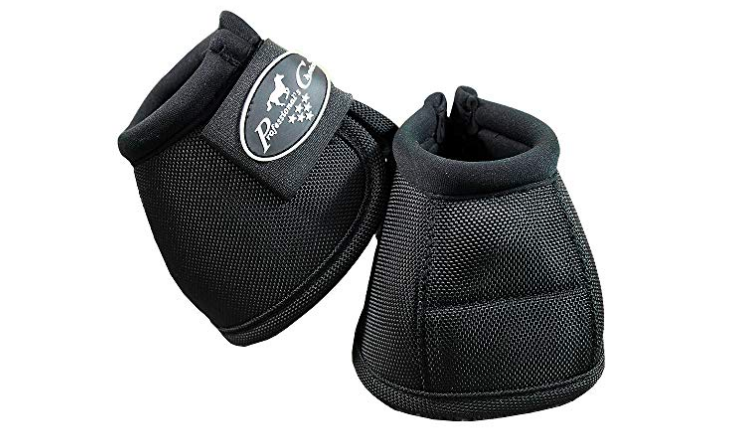 Professionals Choice makes a great bell boot. They make these boots of lightweight, durable mesh. Making them the perfect match for your horse if they are arthritic, or during summer when it's super hot outside. Even though these bell boots are a little on the pricey side, they do come with a 30-day money-back guarantee. You can also opt to replace the boot if your horse happens to get a tear in one.
Pros
Lightweight
Durable
Have 30-day replace/return policy
Cons
A little on the pricey side
Weaver Leather Black Bell Boots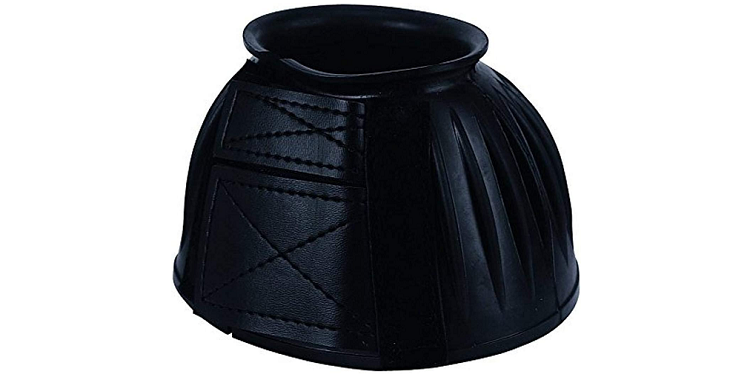 The bell boots that Weaver Leather makes is made of strong rubber. They look a little on the cheap side – so they may not be the best choice for horse shows. But they are very durable, making them a splendid choice for when your horse is out in the pasture, paddock, or even out for a trail ride.
Pros
Durable
Lasts a long time
Cons
ERS Centaur Double Thick Bottom Ribbed Bell Boots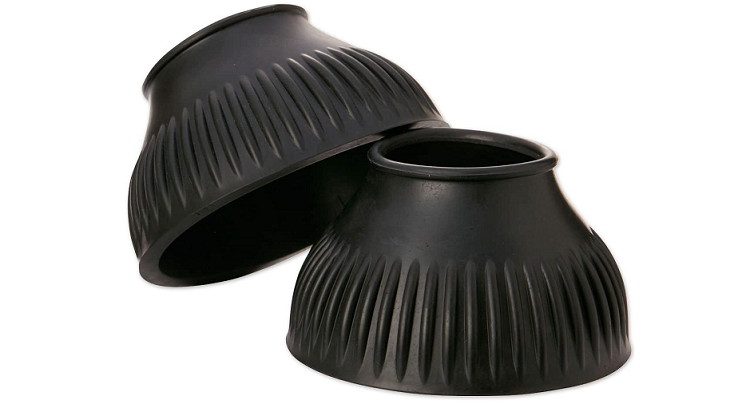 The all-rubber, pull-on bell boot that ERS Centaur makes is pretty amazing. They make these boots out of super thick rubber that is surprisingly stretchy enough to pull over your horses' hooves. Even though these aren't the most stylish of boots, they are basically indestructible, making them a great option for long-term use.
Pros
Super thick
Indestructible (well, almost)
Surprisingly easy to get over a horse's hoof
Cons
Kind of ugly (in my opinion. But hey, if they work, they work!)
HORZE Pro Overreach Neoprene Horse Bell Boots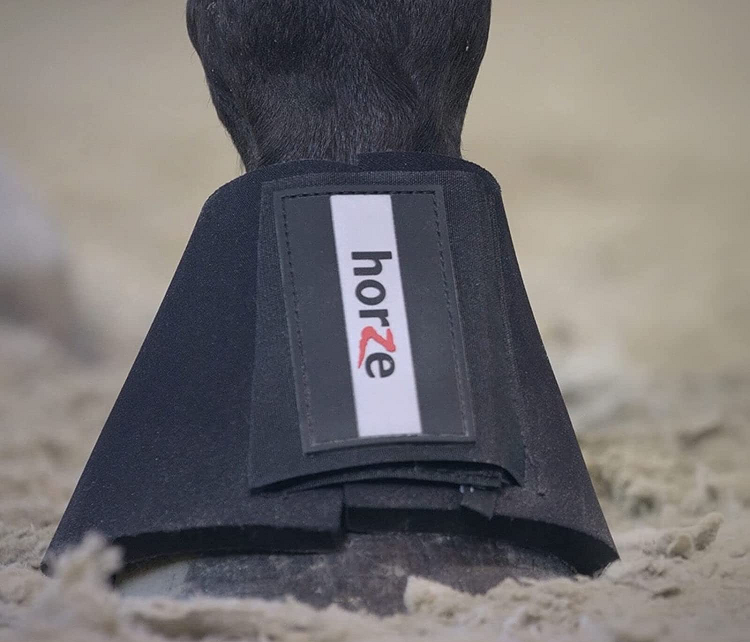 The bell boot that HORZE produces is a great "bang for your buck". They look nice for shows and they are affordable. The only downside is that many horse owners have found them to be easily destroyed out in the pasture. So these may end up being an only-for-shows option for your horse.
Pros
Great value
Look good for shows
Cons
It may not last long out in the pasture
One Stop Equine Shop BasEQ PVC Fleece Top Bell Boots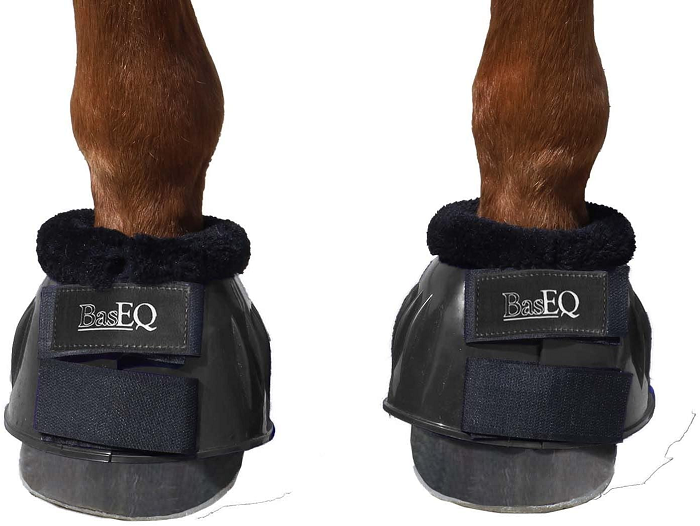 One Stop Equine Shop has a great bell boot option. Their fleece top bell boots are an amazing option for winter shows or for being out in the pasture. These particular boots tend to be a little on the larger side. Just be sure to measure your horses' hooves carefully before purchasing, so you get the proper size without the frustration of having to return boots that turned out to be too large for your horse.
Pros
Great for winter
Super warm and fuzzy looking
Cons
Run a tad large (be sure to measure your horse's hoof correctly!)
FAQs
Question: How do I Know My Horse is Overreaching?
Answer: If their hooves are kept trimmed and there is nothing wrong with their hips structurally yet the bulbs of their front hooves keep getting nicked by their back hoof walls, they are overreaching.
Question: What size Bell Boot do I Need?
Answer: This can sometimes be a bit tricky. To find your horses' bell boot size, measure the back of their front hooves then check the sizing guides on the site where you're getting the bell boots. The boots should be raised just above the ground (about the width of one finger) when your horse stands on a level surface.
Question: How Long do Bell Boots Last?
Answer: There are a few variables in how long a set of bell boots will last your horse. The first is the type of material the bell boots are made of – cheap, thin rubber won't last long, whereas thick, durable rubber will stick around for a good, long while.
The second variable would be the type of terrain your horse is walking around in – if they're in a stall or small paddock with smooth shavings, dirt, or grass the bell boots will last a long time. But if they're wondering a mountainside (that's fenced in of course) the bell boots may not last as long.
Final Thoughts
A good rule of thumb to follow is if your horse is still overreaching despite the hooves being trimmed and their gait being its best – go grab a set of bell boots for your horse. They will thank you for them in their own special way.
The bell boot that Professionals Choice makes are still my favorite (even after reading about all these other great options) simply because of the style, support, and durability that they offer to horses' hooves. Remember, as long as you are actively making an effort to give your horse the best possible life they can live – you're doing it right!