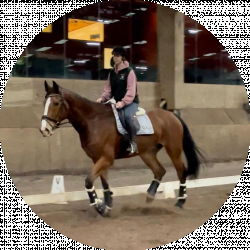 Latest posts by Maddy Chiffey
(see all)
As a kid, I would have happily lived in the stables. It wasn't just the close proximity to horses (although that is an obvious factor). It was the access to everything horse-related. One of my favorite things to do was to go into the tack room and try to learn what each piece of equipment was. One of the items I got to know about were spur straps (and spurs, of course).
Learning to ride a horse requires skill and proficiency (this is known as equestrianism). There are tools that can allow you greater control over horses, and this includes spur straps. Medieval knights, roman warriors, and Celts were all huge fans of spur straps, and the earliest evidence we have of them being used is during the Iron Age period in the 5th century BC.
However, not everyone is a fan of spurs. There is some controversy about the use of spur straps nowadays, as some people consider them to be cruel, while others think they're fine when used responsibly.
While spur straps are definitely not a piece of essential horse equipment, they do have their benefits, which I will look at today. I have also shopped around to find the very best spur straps on the market, with my own thoughts on each one, so you can figure out if they are the right ones for you.
At a Glance: 6 Best Spur Straps
My Bottom Line Up Front
I don't believe you can go far wrong with the Weaver Leather Horizons Spur Straps. This reputable, all-American equestrian brand is known for its high-quality products, and these spur straps live up to that. I find them to be durable, stylish, and low-maintenance; they're also weather resistant. The price is great, and delivery is super quick. These are definitely the ones I'd buy.
What Are Spurs?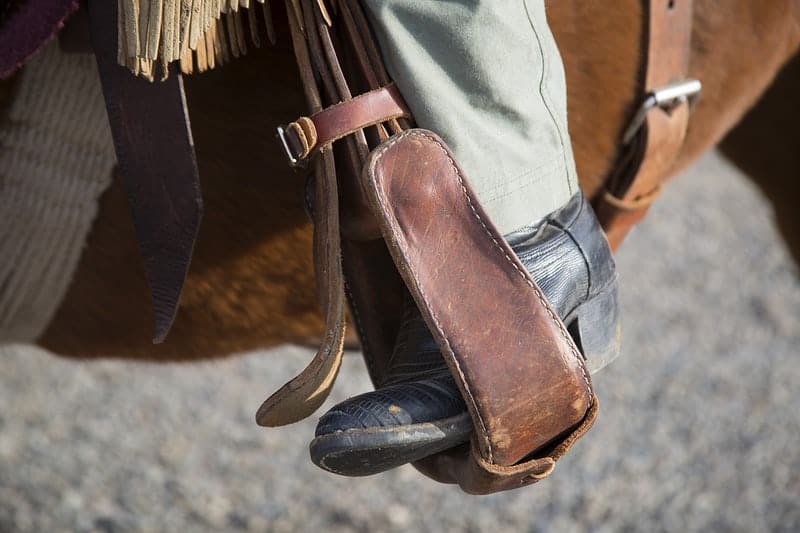 Horse spurs are designed to help with the directing of a horse's movement while riding. Typically, spurs will be made from metal and come in pairs, and they are worn on riding boot heels.
In today's equestrian market, horse spurs can be a controversial piece of kit, with many people wondering do spurs hurt horses? I have to agree with the majority and say that if they're not used responsibly, then I don't believe spurs should be used at all.
Why is this? Well, one of the major components of horse spurs are the protruding shanks (also called rowels or discs), they're made of metal, and they touch the horse's skin. You can imagine what this can result in when they're used by irresponsible riders!
Do You Need Spur Straps?
Spur straps are used to provide extra stability to the spur, preventing it from coming off the rider's boot when in use. Without spur straps, there's lots of room for movement, and this can result in loose footings or the foot falling out of the stirrup and leading to an accident.
Using Spurs and Spur Straps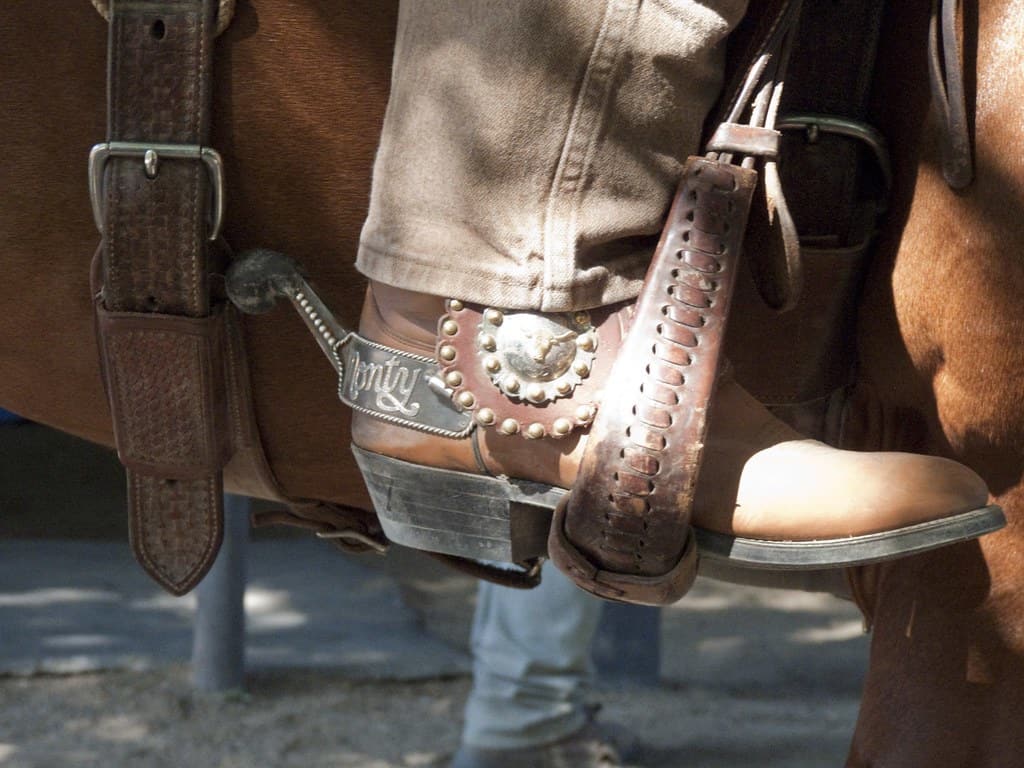 Horse spurs should sit comfortably on the heel of the riding boot – in fact, you will find that most riding boots have a designated rest for spurs towards the back. A spur that fits properly should slide snuggly into this rest and feel stable when there.
To attach spur straps to the spur, you will generally find buttoning fastenings, but there are buckle and hook-and-loop designs, too. Whatever the type of fastening, it should always face outwards from the boot leather. Spur straps are adjustable by this fastening, and the ideal fitting should allow for a little wiggle room.
Choosing The Best Spur Straps
As with all equestrian equipment, there's a lot of thought involved in the purchasing. This type of gear has to be tough; it's going to be used a lot, has to withstand – often extreme – weather conditions, and provides excellent support for the horse or rider.
These criteria can lead to an expensive purchase; however, with spur straps, that doesn't necessarily have to be the case. We're not talking trailers here; we're not even talking grooming kits; we're simply looking at a strip of material. And while this material has to be up to standard, there aren't so many things to consider.
Here's what to look for:
Price
If you're an experienced horse owner, you know that the market for products isn't a cheap one. But, you'll also be aware that there are times when the price is increased for very little reason – at times, this can be as small as a logo or brand name.
When looking for spur straps, you really don't need to part with a great sum of money to have a high-quality product. I would always advise you to question the price, whether low or high, to see if you feel this is justified.
Material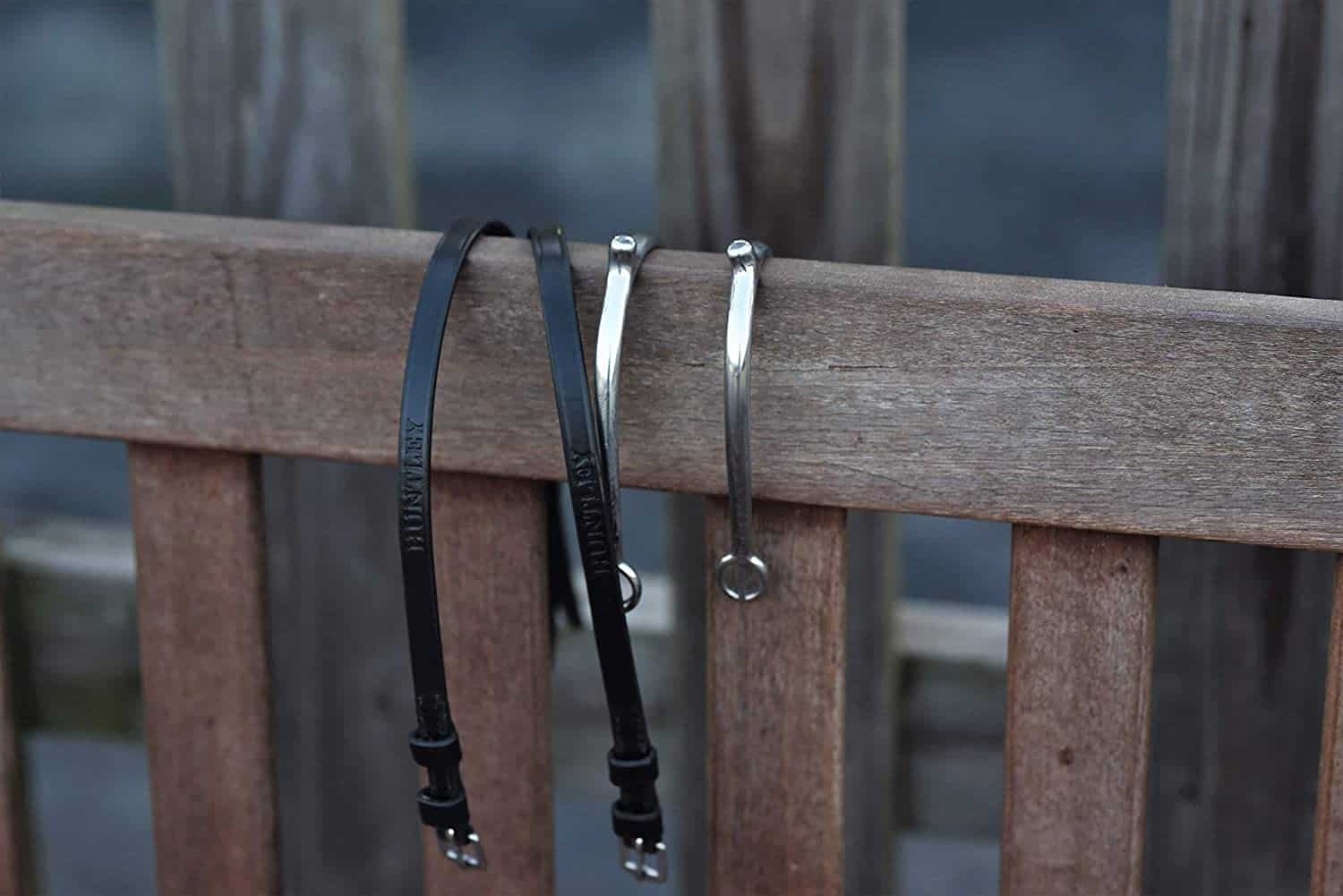 Most spur straps on the market will be made of genuine leather, but there will be those that are made of lower-quality leather or even synthetic materials. Leather is absolutely your best bet here, but as with all leather products, it will require some maintenance to ensure its durability and longevity.
Style
If your riding image is important, then it's wise to look for spur straps that match, or will complement, your boots and other riding equipment. While the typical colors will be brown or black, there are some straps that have various designs that can really upgrade the aesthetics.
My Product Criteria
When asked to do this piece, here are the things that immediately came to my mind when tasked with finding the best spur straps:
Availability
How often do you read a review or recommendation to then find that the product isn't available in your area, or even at all? I wanted to ensure that every reader from every state was able to find suitable spur straps here.
And while I can't 100% guarantee this will be the case by the time you're reading this feature, I can promise that when it was written, you'd have been able to purchase spur straps found here!
Price
As advised above, I think it is so important to ensure a price is justifiable, and this is what I looked at with all the spur straps I am recommending. The price spectrum may be pretty vast here, but I will have found the reason for the RRP (and agreed with it) before deciding to showcase it to you guys.
Aesthetics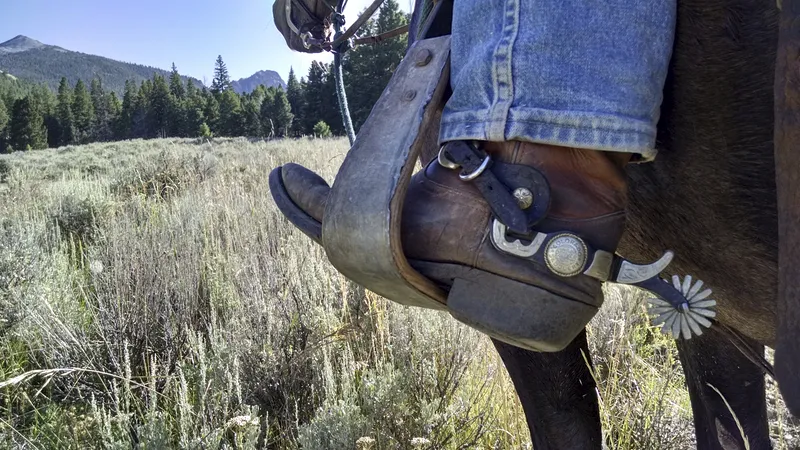 From the no-frills to the floral and everything else in between. I hope to have catered to every reader's image preference by including a large range of styles.
Quality
High-quality products are essential when they're for safety, and so I felt confident that all spur straps I linked to were not going to let you down. And that they'd stand the test of time!
Consumer Feedback
You really can't underestimate the importance of consumer feedback online. But, I always advise the newer reviews or the simply outstanding ones. Let's look for some authenticity here, and this is generally found in older online feedback posts or the more balanced ones.
I looked at countless online reviews for all the spur straps in this guide and felt happy with their genuineness before proceeding to research the product further.
My Chosen 6 Best Spur Straps
#1 Weaver Leather Horizons Spur Straps – #1 Top Pick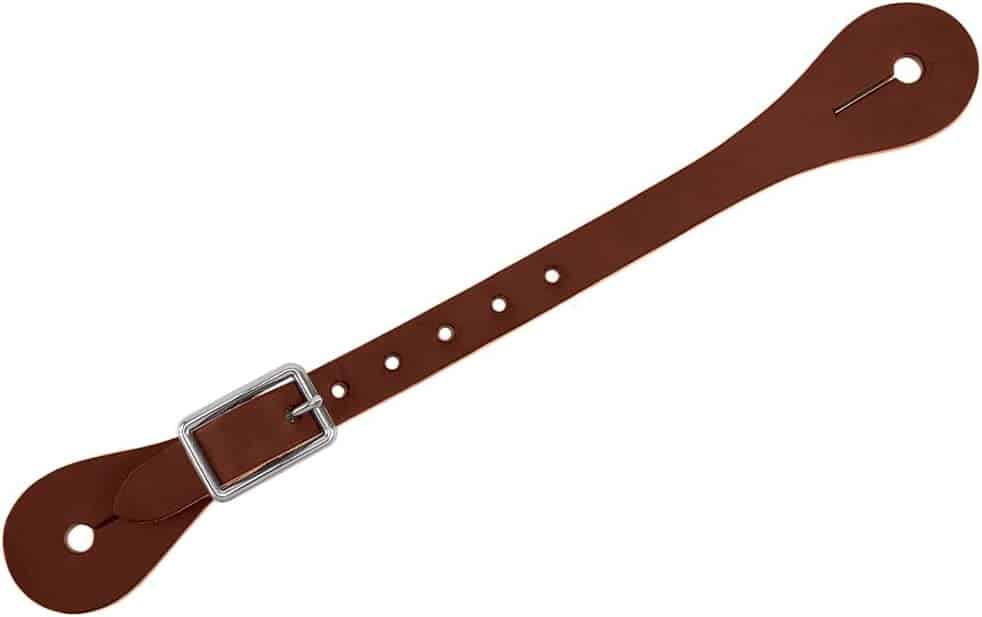 Weaver Leather Horizons Spur Straps are an online bestseller and available in two colors; golden brown and 'sunset.' Made by a leading brand, Weaver, these spur straps are super durable, and weather-resistant. They could improve the longevity in my opinion, but I still think they have some decent benefits to make them worth buying.
The main issue here is the spur straps are relatively thin. The leather is soft, which sounds nice, but actually isn't such a good thing for spur straps, as it means it can wear away more quickly.
However, I do think they're well-made. The materials are of high quality, including nickel-plated hardware. They're perfect for moderate riders, and they have the advantage of being great value for money, which is a definite plus if you don't plan to use them all the time.
Pros
Leading Brand
Excellent Price
Well Made
High-Quality Materials
Online Best Seller
Cons
#2 Weaver Leather 30-0790 Rubber Heel Strap – #1 Top Budget Pick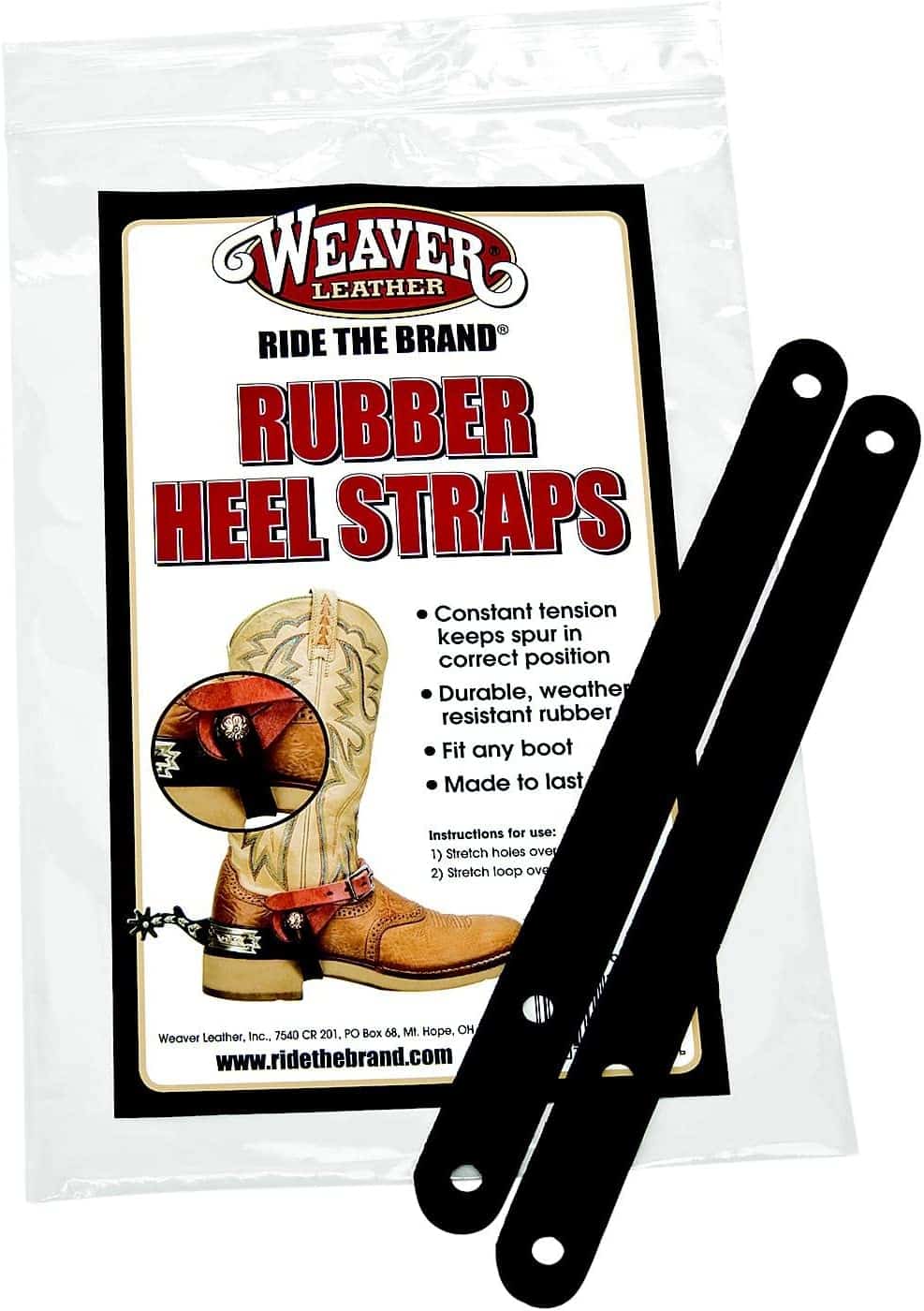 The Weaver Leather 30-0790 Rubber Heel Strap is a gem of a find! At just over $10, these universal fit spur straps are high-quality and durable. Chances are if you're reading this you'll know what I'm talking about here, but horse riding is an expensive hobby. I'm always excited when I find something this cheap!
The straps fit any size boot and hold their shape well, especially given the price point.
These straps are super tough due to the rubber material and feel like they will be able to withstand heavy wear and tear, harsh weather conditions, and the test of time. My only drawback is the absolutely basic, no-frills design. This is the trade-off for the cheaper price.
Pros
Fantastic Value for Money
Universal Fit
Leading Brand
Highly Rated
Cons
#3 Turquoise Cross Floral Carved Collection Spur Straps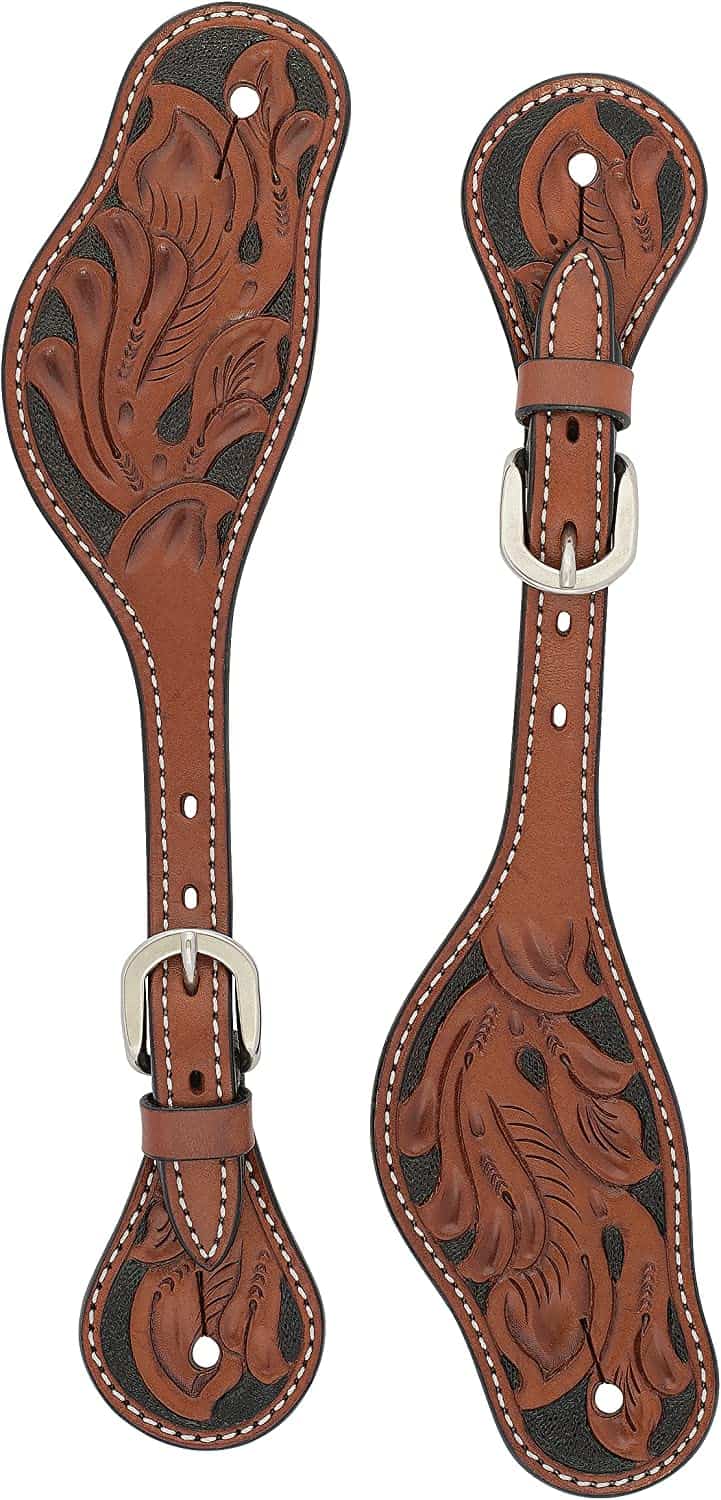 If you're looking for something a little different, you may like the Turquoise Cross Floral Carved Collection Spur Straps – these are certainly not a no-frill design! Although this is reflected in the price tag, which is pretty high for spur straps. Personally, this is the maximum I'd want to pay for spur straps, although they are tempting.
There is no denying the beauty of these spur straps; the floral carving is stunning and is really accentuated sitting on top of the chestnut leather construction. The carving itself is black stain, and I feel this compliments the design perfectly.
The hardware is stainless steel, so it shouldn't rust or damage easily. The downside is that I'm not sure these straps are suited for larger boots. It's worth checking this by contacting the seller before buying.
Pros
Beautiful Design
Stunning Carving
Good Quality Leather
Stainless Steel Hardware
Cons
Expensive
May Not Be Compatible With Larger Boots
#4 Huntley Equestrian Premium English Leather Spur Straps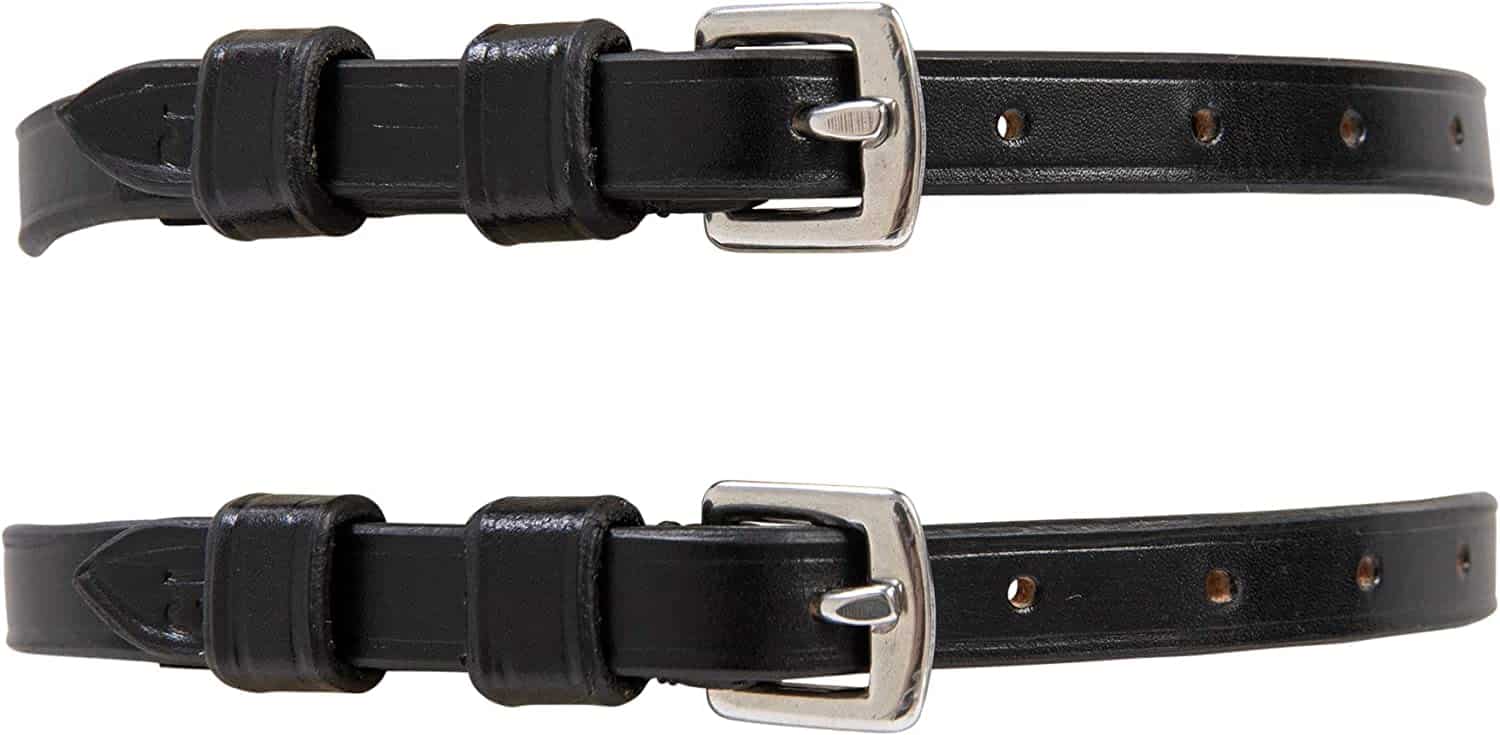 Simple yet stylish and fully functional, the Huntley Equestrian Premium English Leather Spur Straps come in 3 different sizes to suit most boots – and each size is adjustable, too. The straps are made from English leather and imported into the US, making them a perfect choice for English spurs. They have a classic look, which I like, although they are thin which is always a drawback in terms of longevity.
The straps' stainless steel buckle closure makes them look more valuable than their price point, especially as this sits on the highly polished shine of the leather. Although I do believe these straps to be durable, their thinness makes me wonder if they'll still be as effective 6 months down the line as they would be on the day of purchase. Given the price point, I'd be disappointed if they didn't last long.
However, if you share this concern, then it may be handy to know that these spur straps come with a 1-year manufacturer's warranty, which will cover you for the first year at least.
Pros
Premium English Leather
Highly Polished Finish
Stainless Steel Buckle Closure
3 Adjustable Sizes
1-Year Manufacturer Warranty
Cons
Quite Pricey
A Little Thin
#5 CAMELOT Ladies Spur Straps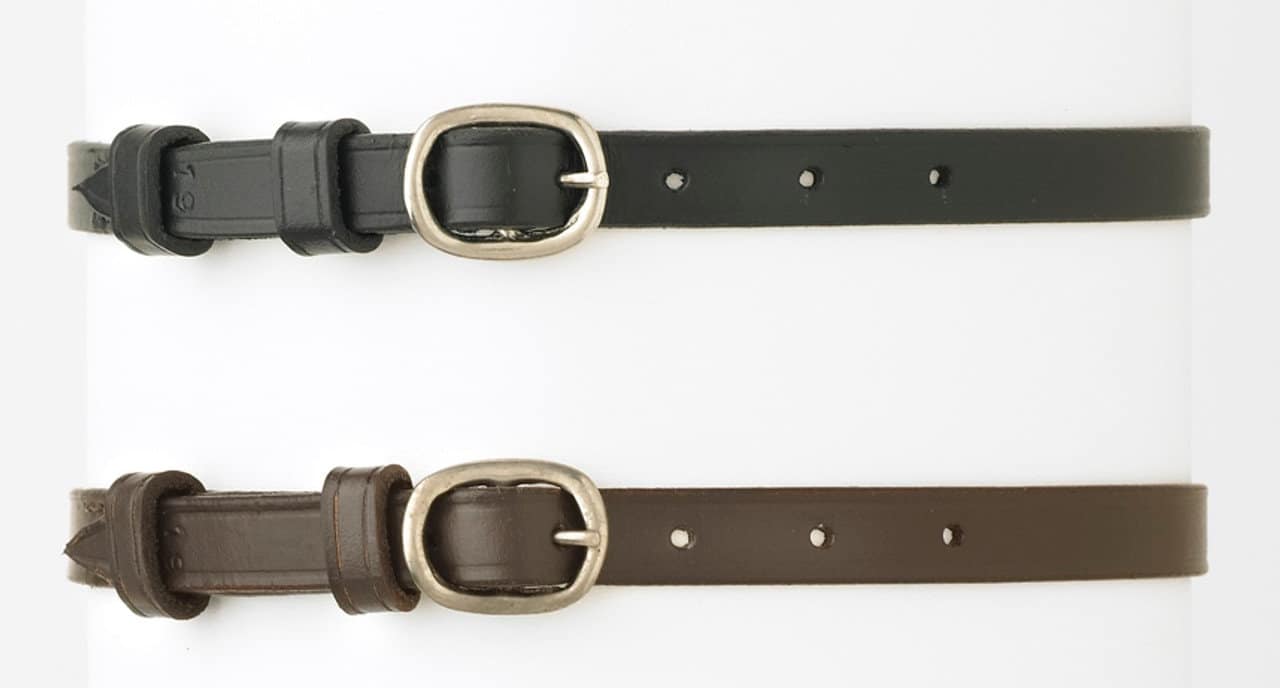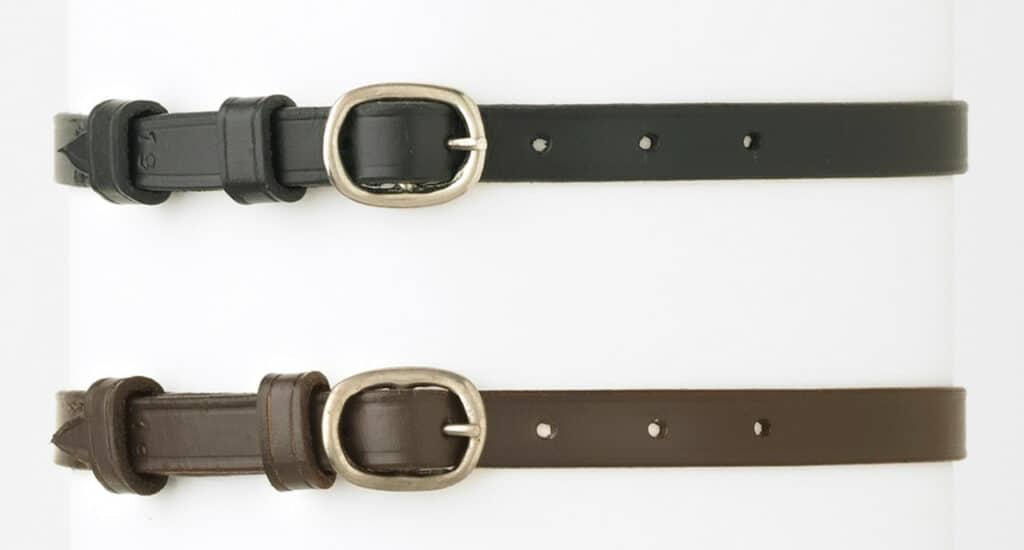 The CAMELOT Ladies Spur Straps are very similar in appearance to the Huntley Equestrian Premium English Leather Spur Straps. However, they're much more affordable at just over $11. I must point out that this is a non-returnable product. So if they do wear down quickly, you'll have to buy a new pair. This is a bit of a pain, but they might work if you're on a tight budget.
You can choose from two colors, black and brown. I don't think they're the best quality if I'm being critical. However, their price point is very good. So if you're not sure about using spurs yet and you just want to try it out without spending too much, then in my opinion, these are worth a try.
Pros
Hugely Affordable
Good Online Feedback
2 Color Choices
Look More Expensive Than They Are
Cons
Non-Returnable
Not The Best Quality
#6 Royal King Basket Stamp Spur Strap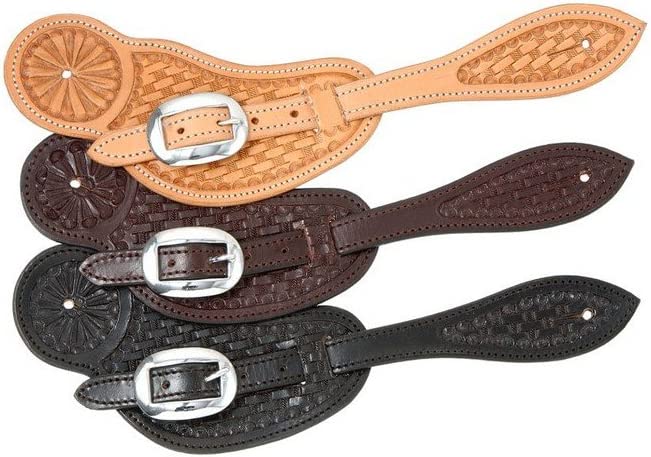 The Royal King Basket Stamp Spur Strap is another fashionable choice, with three different color options – black, dark oil, and light oil. The design is stunning, and although the leather feels pretty thick, it is movable into position and offers good stability when in place. These are one of my favorites because they offer a good balance of looks and durability.
These spur straps are a universal fit for most riding boots, and the general feedback is very positive. One issue I have found is that they're tough to get into place, but once this is achieved, they hold well. Once you've practiced this a few times it should get easier.
I find these straps to be exceptionally well priced, and they look much more expensive than they are due to their size and intricate design. I love the high shine of the buckle, too. There's a lot to love about these in my opinion!
Pros
Fashionable and Elegant Aesthetics
Excellent Price
Great Stability
Quick Shipping
Cons
Leather is Stiff Initially
FAQs
Question: Do Spurs Hurt The Horse?
Answer: When used responsibly, spurs should not hurt horses in any way, and this is due to the fact that they're not sharp or pointed – and never should be. If they were, this would be animal abuse and hopefully outlawed!
However, it is important to pay attention to older spurs as they can become pointed and sharp over time. If you notice this has happened, it is absolutely time to replace your spurs.
Question: Do Most Riders Use Spurs and Straps?
Answer: It's hard to know what percentage of riders use spurs and straps. I know many that do, and many that do not and simply prefer to bump their boot heels into the rips of the horse instead. Spurs undoubtedly make maneuvering a horse more simple, but there are other effective methods such as positive reinforcement training.
Question: How Do I Know What Size Spur Strap I Need?
Answer: There is a basic rule of thumb that for men's shoe sizes under seven and women's shoe sizes between 5 and 10 work better, generally, with ladies' spurs. Shoe sizes larger than this would be more suited to men's spurs. However, today, most spur straps are universal fitting or widely adjustable.
The Best Spur Straps – Which to Choose?
I have faith in all of the spur straps in my guide. I believe they're of good-to-excellent quality, have good durability, and are all reasonably priced. However, I think some will appeal more to some people than others, and this may be down to the aesthetics.
For those who like to truly look the part, the Turquoise Cross Floral Carved Collection Spur Straps certainly fit the bill. These straps are beautiful, but they're pricey with it, and for some, this won't be justified by floral carving.
People who like budget picks may be more inclined to look further into the Weaver Leather 30-0790 Rubber Heel Strap or the CAMELOT Ladies Spur Straps, and those who want just an all-around good product could find little to fault with the Weaver Leather Horizons Spur Straps.