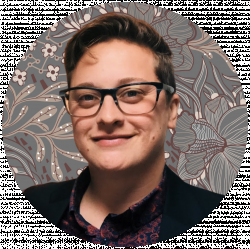 Latest posts by Emily Parker
(see all)
Are you ready to hit the open trail? Where will you store all your things? It is challenging to ride a horse with a backpack on effectively, so equestrians have been stowing their goods behind the saddle since before any of us were born. A saddle bag may look really cool, but its function is where it shines.
Advances in material technology have created a new breed of saddle bag, but sometimes you can't beat a well-made leather sack.
I don't know about you, but packing for a long horse trip is one of my favorite things. My actual house may be in disarray, but finding a nice tidy compartment for each of my camping items is a joy. I've tried many saddle bags over the years, and I know a thing or two about what works and what doesn't.
There have been weeks on horseback where, somewhere in the middle, I've realized I chose the wrong saddlebag for the job. I also have some bags that you couldn't pry away from me, even after the second layer of duct tape starts to rub away. Let me share my passion for packing on my horses and painful discoveries with you.
Bottom Line Up Front
For those itching to hit the trail, my favorite saddle bags are the Deluxe Leather Medicine Saddle Bag. These beautiful leather bags look great, have smart compartments, and are incredibly durable. They are made with heavy-duty brass hardware and soft, high-quality leather.
With three water bottle compartments, tool pockets, and large central pockets, these are great bags for a full day on the trail.
Choosing the Best Saddlebags
The first component I considered when choosing the best saddle bags was durability. Not everyone wants to buy $200 saddle bags and trek for weeks at a time on their horse, but even recreational saddle bags are going to get their fair share of abuse.
It is an absolute disaster if your pack breaks down a hundred miles from the trailer. Horses are rough on saddle bags. They may someday learn that you exist as part of their height on a trail, but they will never learn that saddle bags are making them wider, nor do they care how much you spent on them.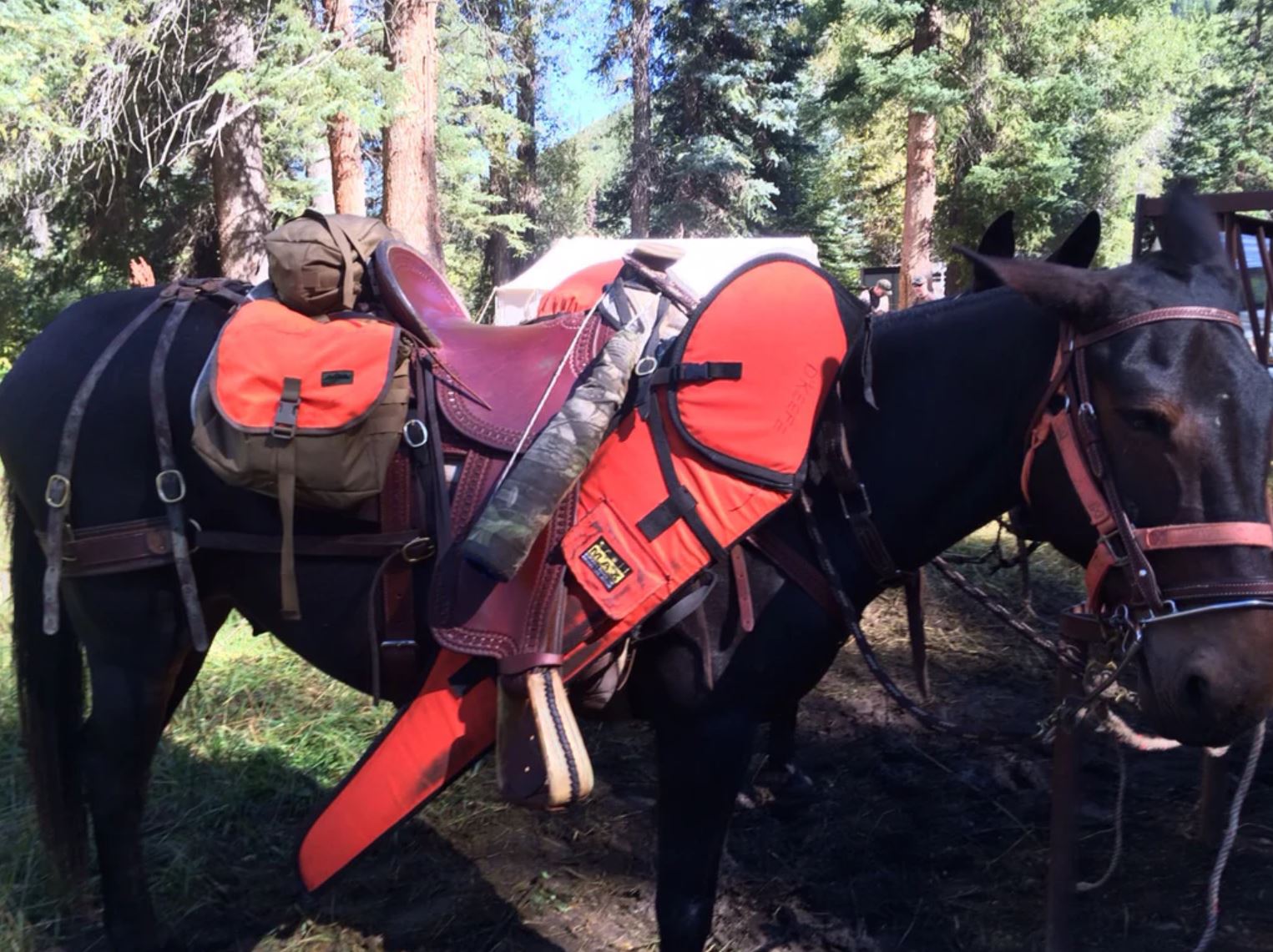 My next consideration was the bag's organizational capability. A bag can be very frustrating if it doesn't organize your things well. The best packs make creative use of their limited space, ensuring you can find everything you need quickly and safely.
Nylon, Leather, or Waxed Oilskin Saddle Bags
With the invention of nylon and its application in saddle bag construction comes a critical decision for your saddle bag purchase. Sure, it could be argued that leather always looks better, but is that the only factor when comparing nylon to leather saddle bags?
What about waxed oilskin saddle bags? Unfortunately, there are several factors besides looks to consider when choosing your saddle bag material.
While Nylon (or Polyester) saddle bags may seem fairly durable, it's actually the material most likely to rip on rough trail rides. Horses put a lot of weight and pressure on saddle bags, especially when squeezing past trees and brush.
They don't care that you spent $100+ on a nice pack; they'll walk past it like they've got nothing on at all. Unfortunately, as durable as nylon saddlebags can be, they are prone to tears. The plus side is that they are often more affordable and come in many pretty colors. They are also the easiest to clean.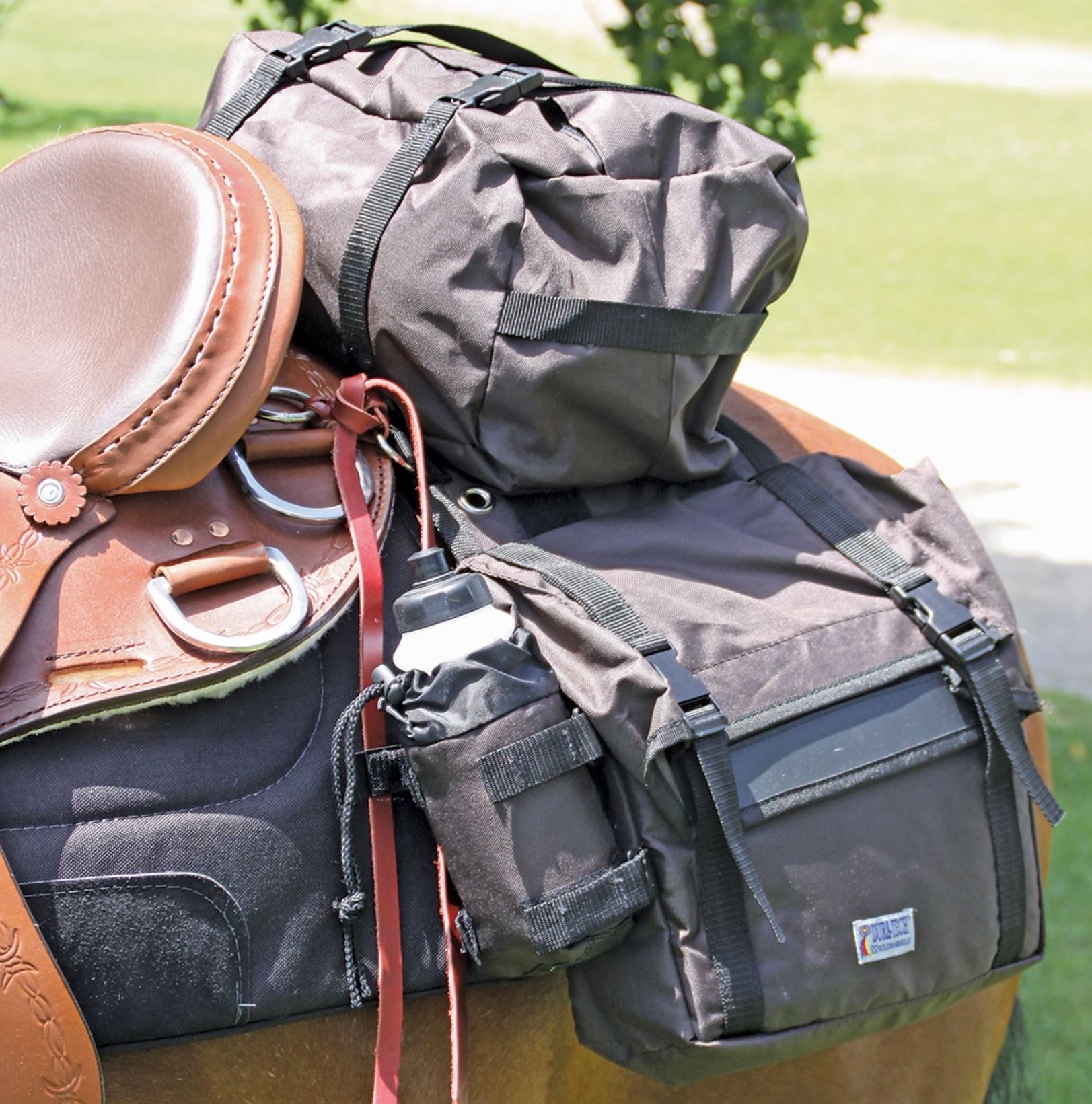 Leather saddle bags have a classic look that most riders love. They will look great with your favorite leather saddle and smell great when you fish out your third trail snack of the day. They are incredibly durable bags that can last a lifetime if you keep them clean.
Leather's number one downside is how difficult it is to clean and keep waterproof. You must constantly care for your leather goods that are subjected to harsh environments, or you will end up with permanently damaged bags. Leather bags are also the heaviest type of saddle bag.
My favorite material for a saddle bag is waxed oilskin. I would argue that they are very attractive bags, though the cowboy in me always appreciates a beautiful leather bag. The important thing is that they function the best out of the three. They are very durable bags but much more lightweight than leather.
They are easy to keep clean and easy to keep water-resistant. It is difficult to damage a waxed oilskin bag. Their number one downside is that they tend to be the most expensive of the three. That's always the way it goes!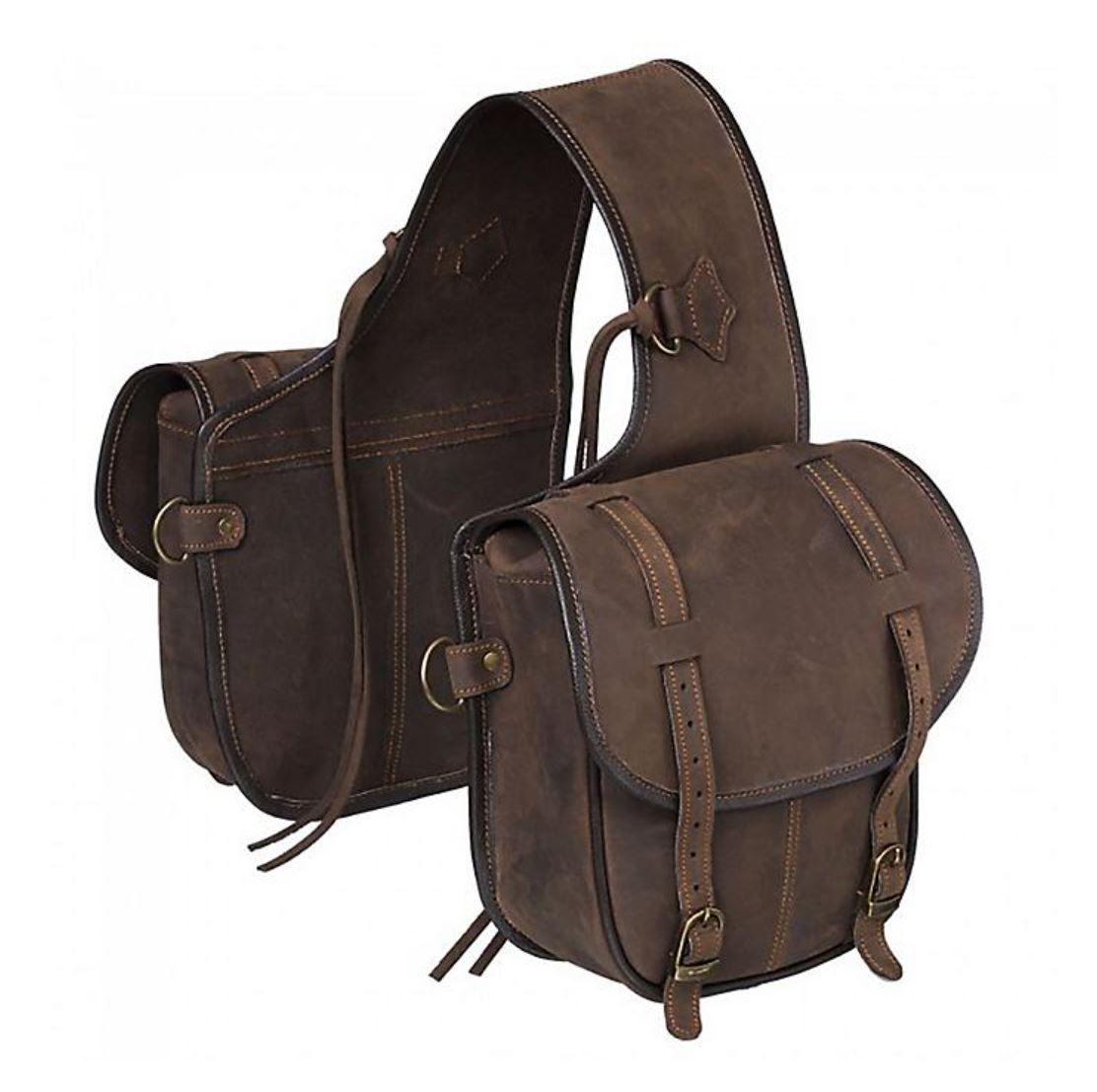 If you're looking for a really affordable set of bags that also look pretty neat behind your saddle, consider these Tough1 leather bags. I love that Tough1 has made leather bags at such an affordable price. You should be able to find these bags for under $70. They come distressed and soft, brand new, which is a pleasant surprise.
These saddle bags are just the basics and likely not appropriate for a several-day trip. The bags have simple construction, just two leather pouches with soft leather flaps. The flaps do boast highly adjustable closure straps, but you won't find any organizational pockets within the main pouches. They are surprisingly durable for the price point.
Pros
Under $70 for fully leather saddle bags
Classic western construction and looks
Durable and simple construction
Highly adjustable straps
Made from a nice soft leather with a nice soft leather smell
Cons
No organizational pockets
No ability to add more packs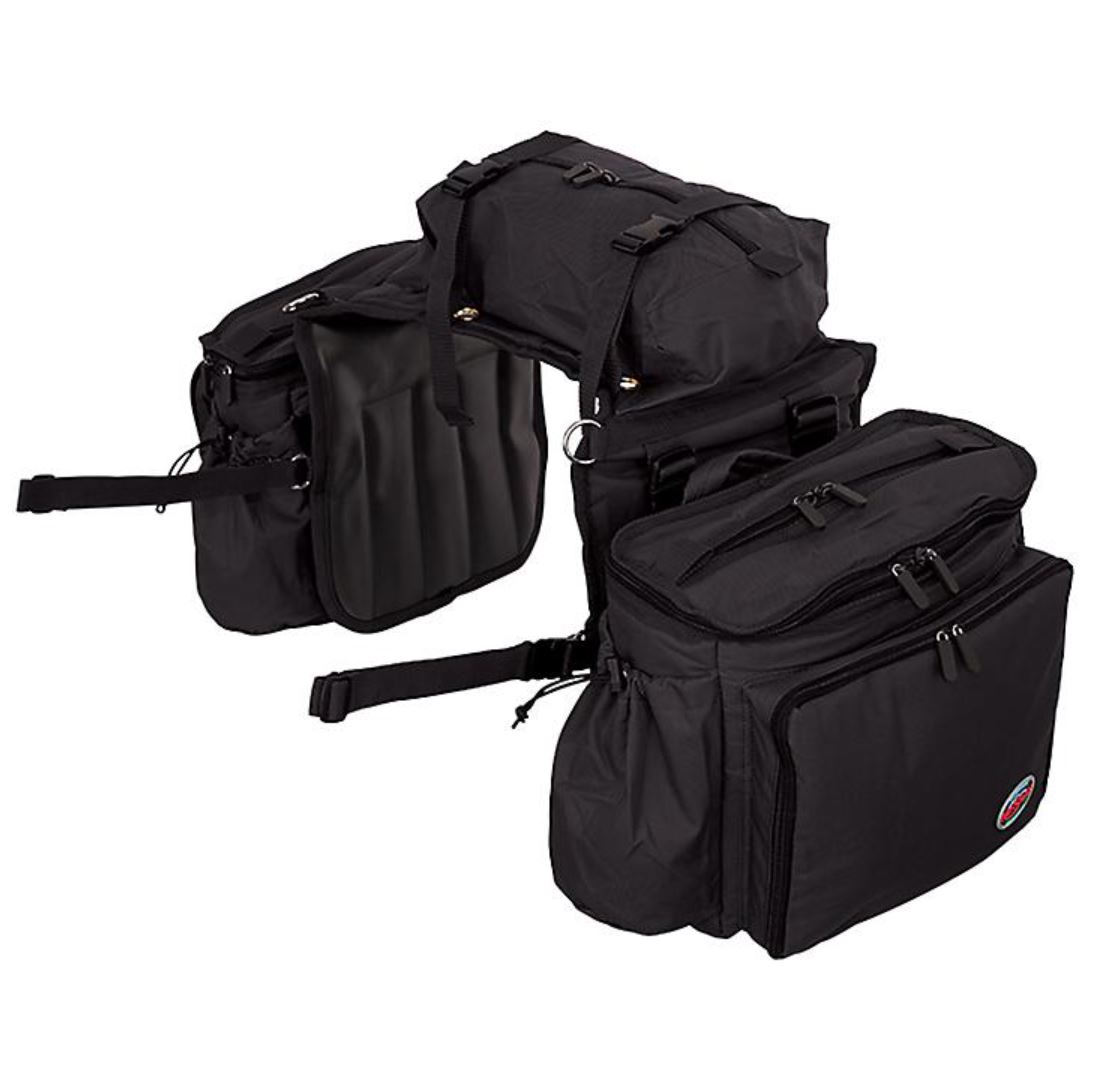 Now here's a bag you can really hit the trail with. Reinsman designed these bags to go all day for several days. The first thing to note about these saddlebags is their padded base.
I would suggest looking for a padded base if you'll be asking your horse to carry any significant amount of weight for more than a day. Same as a backpack for a human, we don't really notice the strain until we go to wear it the following day.
Of course, the pads won't be the first thing you notice about this pack. Its pockets, holsters, and pouches are an equestrian organizer's dream. Not only that, but many parts of the bags, and the bags themselves, are removable for when you go to set up camp for the evening. This is also a helpful feature for when you're loading each pack. You'll be able to load each individually and then attach them to the base (that is already fitted on your pony).
Every sack is waterproof and very durable. They are made from a quality 1680 Denier nylon. The included cantle bag won't get in the way of your bedroll. In fact, this saddle bag set has included compression straps to secure your roll. This set is rather large, so make sure you check the measurements on your pony and saddle before ordering.
Pros
Large and complete saddle bag set
Tons of extra compartments and included cantle bag
Fully padded for your horse's comfort
Included compression straps for your bedroll or tarp
Fully waterproof
Nylon is easy to keep clean
Cons
Upwards of $140

Nylon may tear or furl after extended use

If you're serious about your bags, you'll need to shop small businesses for the highest quality. These bags are tested and proven by daily users. They're 100% Cordura or canvas and the most durable you can buy. Throw some wax on them to waterproof them, and they'll look brand new when you return from your week-long ride.
The hardware is all mil-spec, with reinforced zippers. The bags have plenty of organizational aids and even have an included cantle pack. Not everything on the set is removable, which actually helps in the durability department. The cantle pack is removable, which is a pretty convenient feature for accessing your top goods.
These are the best saddle bags on the market. You will pay upwards of $200 for this set, but it's a small price to pay for a completely American-made product. The set is large but fits well behind most saddles and on most horses.
Pros
Highest quality saddlebags on the market
American made
100% Cordura canvas
Mil-spec hardware and reinforced zippers
Lots of pockets and organizational aids
Removable cantle pack
Available in two canvas colors and cute camo
Cons
Just shy of $200, but a worthy investment for a serious trail rider
The cantle isn't the only place to tie a bag on your horse. Taking advantage of the pommel is a no-brainer when it comes to storing your stuff on the trail. Pommel bags also allow us to purchase the largest saddlebags of our dreams. How so?
Well, many steer away from large saddle bags because they aren't convenient for day-use excursions. If you buy a nice pommel bag, you can use it for your one-day trail rides (they're easier to quick access anyway) and leave your big sack at home. Then, when you're ready to spend the week out, you'll have both!
I like this pommel bag because it has two insulated pockets for your lunch. As I use my pommel bags for day trips, this feature is a great solution to a lunch box. You'll also find that it has an outside velcro strap for your water bottle, getting it out of the pack and easy to access.
There are also four extra nylon straps for tying down items and an extra device pouch for your phone. The pack is waterproof and made of durable nylon with heavy-duty zippers. While nylon isn't my favorite pack material, a pommel bag does not experience as much wear and tear as saddle bags do.
Pros
Insulated lunch pouches: keep your hot food hot and your cold food cold
Velcro water bottle straps on the outside of the pouches
Durable nylon construction with heavy-duty zippers
Device pouch and extra nylon straps
You should be able to find for around $60
Cons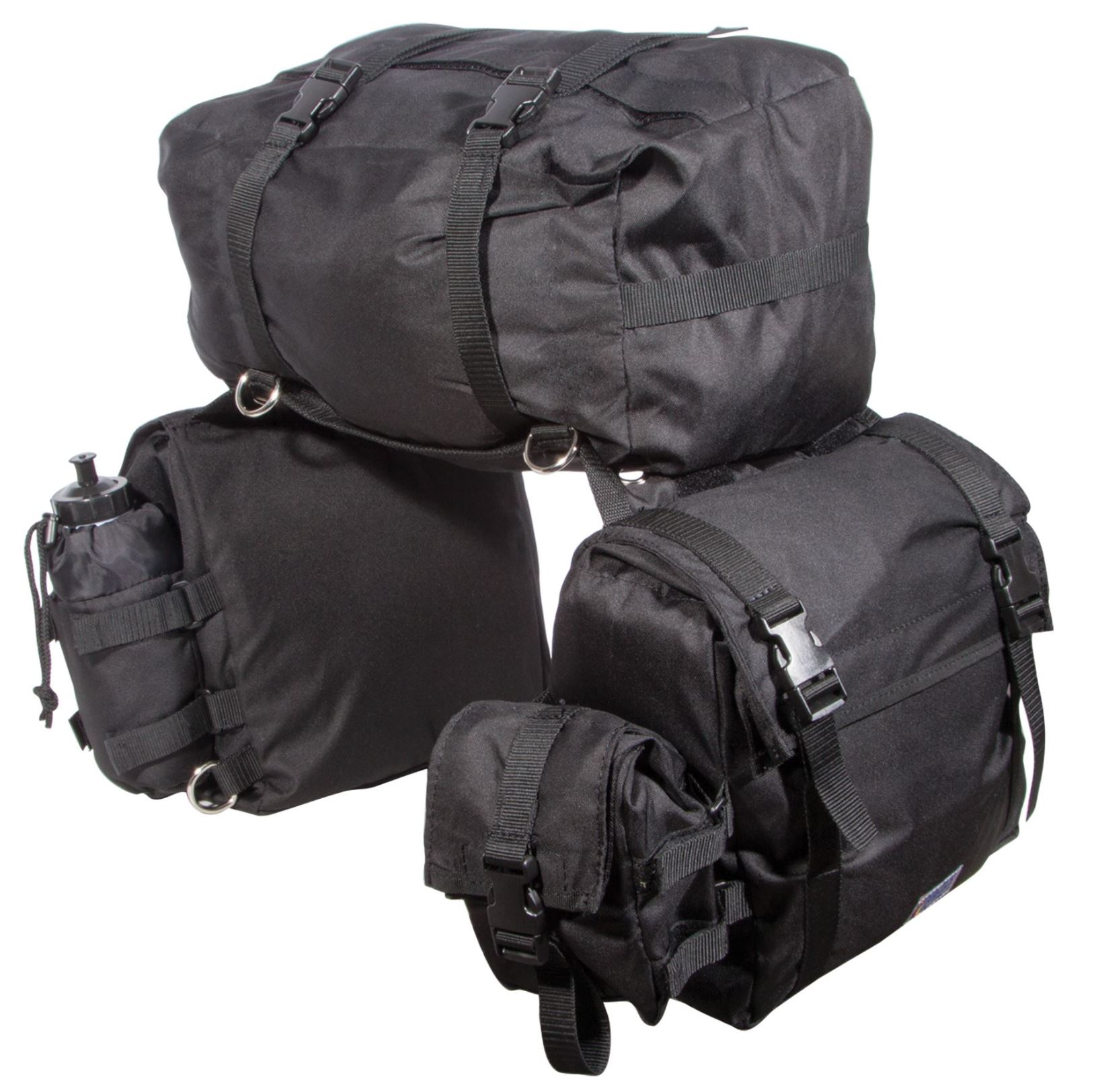 This hefty bag set is my favorite to recommend to friends that want to try out long treks on their pony. It's got a pocket for everything! There's a device pocket, a water bottle holder, and lots of inside pockets to organize your gear. The cell phone pouch and huge cantle bag are detachable, and the size of the cantle bag makes it perfect for camping gear.
The bag is made out of Denier polyester, which is resistant to tears and snags. Every piece of the bag is waterproof and durable. The set only comes in black, but it's so technical-looking it ends up going really well on a geared-out pony.
The reason this is such a great bag for trekkers, or those looking to get into it, is that you can generally find it for only around $60. This is an incredible deal for such a tough and versatile bag.
Pros
Affordable long-trek bag at only $60-$70
Huge detachable cantle duffel
Completely waterproof design
Rip and tear-resistant Denier polyester
Tons of convenient compartments, pockets, and connectors
Cons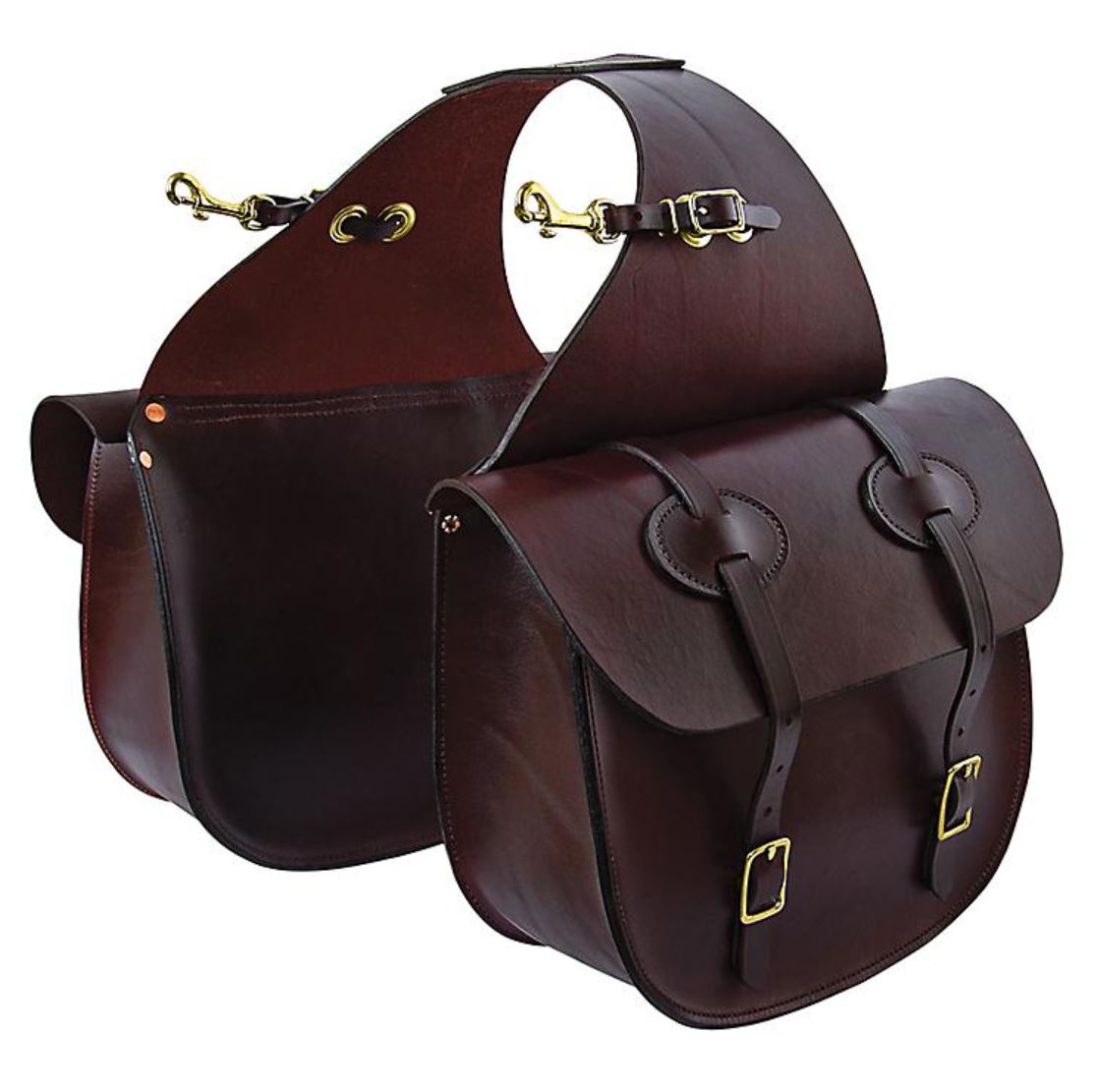 You can put most of these bags behind an English saddle with a bit of ingenuity, but if you want to really show off, check out these Tucker bags. The bags are made from the same leather as Tucker saddles, and the craftsmanship is exquisite.
The leather is stunning, and there will be no doubt that it goes well with your English saddle. The brass hardware sets the leather off nicely, and as long as it's well cared for, the high-quality leather makes a durable bag.
You will pay a price for these high-quality leather bags. At $350, they are the most expensive bags on the list. If you're eyeballing them, I have a feeling you probably don't care. They are stunning bags, durable, and worth every penny. Tucker's saddle bags will last you a lifetime of trail rides, fox hunting, and cross-country expeditions. They will also look killer doing it.
Pros
Beautiful saddlebags explicitly built for an English saddle
Hand-finished
Made with the same leather as Tucker saddles
Available in a chocolate brown or light oiled brown for any leather saddle
Stunning brass hardware that nicely contrasts the leather
Cons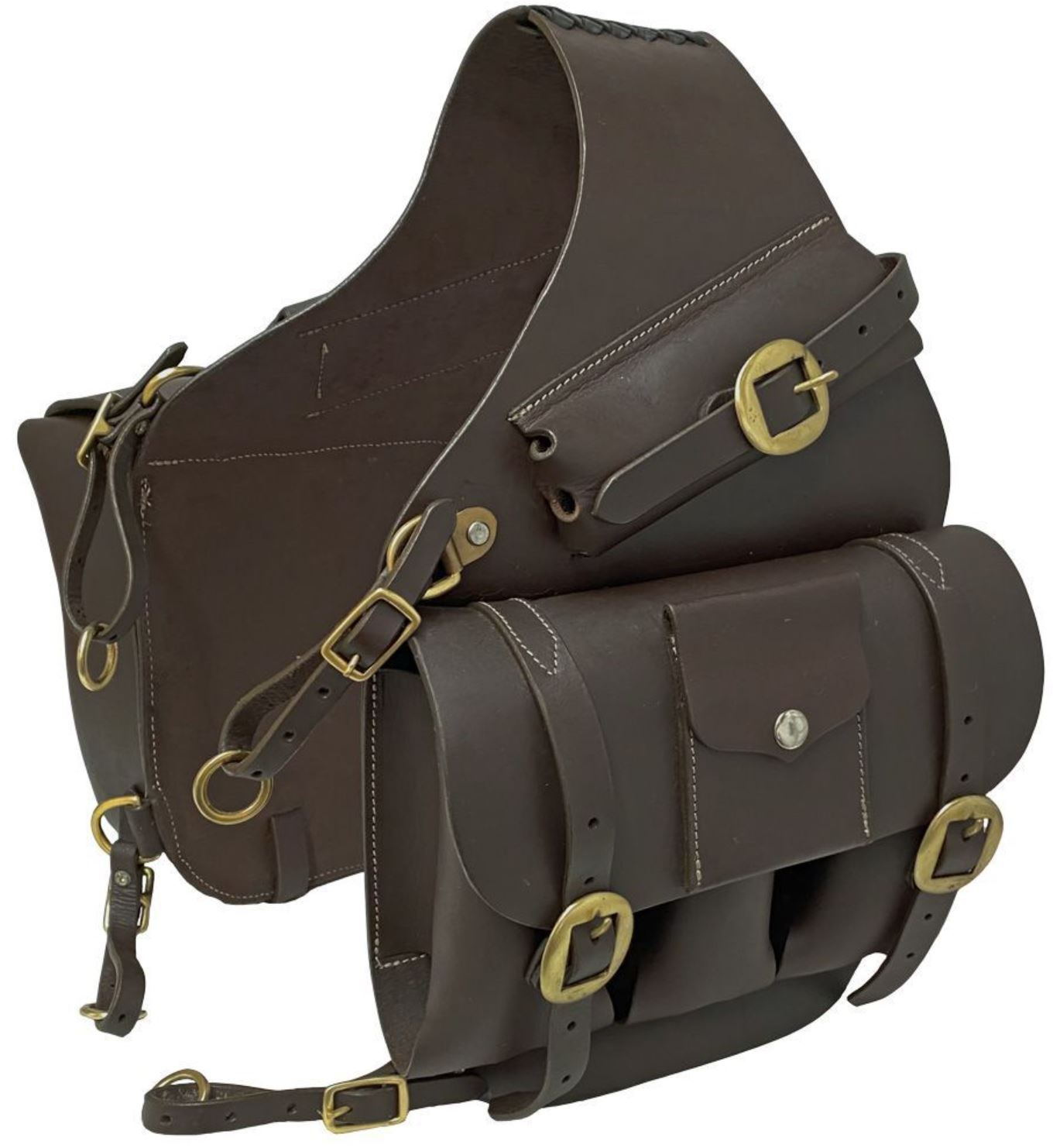 These are my favorite saddle bags. They look beautiful, have plenty of compartments, and are made from high-quality, soft leather. For $150, these are a great deal for some real leather bags.
One of my favorite features of these bags is that there are three water bottle holders. It is beyond me why bags only normally include one. Either build a compartment for a water bladder or enough water bottle holders for a real day out on the trail.
If you're meant to drink 64 oz of water on a sedentary day, you should be looking at 100 oz of water on the trail. Three water bottle holders make much more sense for a real set of saddlebags.
There are also tool compartments in addition to the large center pockets. These are perfect for pliers, medicine, knives, or anything else you may need on your ride. The soft leather is very durable and tear-proof. These bags will only look better the more you use them, as long as you keep the leather clean and conditioned. The bag is accented with beautiful brass buckles, which always look good on leather.
Pros
Made from soft and durable high-quality leather
Intelligent pockets and design – made to work
Three water bottle compartments for real trail riding
Tool pockets to keep them separate
Only $150 for a high-quality, full leather set
Heavy-duty brass hardware
Cons
Only available in dark chocolate leather finish
Handmade Saddlebags Can Be a Good Idea
If none of these tickle your fancy, try shopping leather workers on Etsy or locally for truly unique bags. Results may vary, but you'll likely end up with a higher quality set of saddle bags when you purchase handmade. It's not always a good idea to shop small businesses for your horse accessories, but in this case, you'll find the most intricate, unique, and specific bags at a small shop.
FAQs
Question: What are saddlebags for horses?
Answer: Saddlebags are bags for horses that generally attach behind the saddle. It would be complicated to ride with your own bag (like a backpack), so saddlebags are basically a necessity if you need to carry any goods or will be riding for a long period of time. There are also saddlebags made for the pommel and to drape over the horn. There are even saddlebags that cover the entire saddle.
Question: How are saddlebags attached?
Answer: Most saddlebags have multiple D-rings that can be tied to via rawhide straps on the back of your western saddle.

English saddlebags are usually clipped to rear D-rings. Pommel bags either have a hole for the horn on a western saddle, or they must be clipped to the front of an English saddle. You may buy a bag that doesn't quite fit your tie points and make it work because the draping action and gravity help tremendously in keeping saddlebags in place (especially pommel bags).
Question: What should I put in my horse's saddlebags?
Answer: Water! Please put enough water for twice the length of your planned trip and then some. You can go weeks without food but only a few days without water. After that, sunscreen, rain gear, an emergency kit with a firestarter, a GPS, a first aid kit, snacks, tools, and rawhide to repair a bridle or girth, bug spray, and snacks.
Question: How much is too much weight on a horse?
Answer: Horses should not carry over 20% of their body weight over long distances. For a 1200lb horse, this would be 240lbs. Western saddles usually weigh around 40 lbs, so subtract your weight from what's left to get the total weight of your saddle bags.
Question: What's the best material for a saddle bag?
Answer: In my opinion, a waxed oilskin is the best material for a saddle bag. It is highly durable, looks great, and is exceptionally lightweight. Leather bags come in second. They can be stunning and are highly durable. Leather saddlebags' only downside is that they must be cleaned and conditioned regularly, especially if they get wet.

Last, but certainly not a bad decision, is nylon or polyester. Nylon is a cheap material to manufacture, so you'll find fairly durable and very functional options in this category. Unfortunately, nylon is prone to ripping and furling, and saddlebags can take a ton of abuse.
Question: How durable do my saddle bags need to be?
Answer: Horses are very rough on saddle bags. They don't make any adjustments to how closely they pass by trees due to their new gear.

When a 1200lb animal slams a piece of equipment into a tree, it takes some damage. I recommend spending the extra money on a decent set of bags, or you may not only be replacing them soon but find yourself in a bad situation in the middle of nowhere.
In Your Bag
Out of the whole list, my favorite bags are the Deluxe Leather Medicine Saddle Bag. I think they are a great deal at $150 for some high-quality leather bags.
The heavy-duty brass hardware and smart organizational pockets make a lot of sense to me. They include three water bottle holders, tool pockets, and large central pockets. These are bags you'll wind up taking everywhere, and they will be a beautiful addition to your set-up.
Saddlebags really grab our imagination, whether we imagine ourselves on a long fox hunt, a multi-day trek, or a long work day on the ranch. Don't settle for inferior bags, or you may end up ruining the trip before you even get started. It's important to stay organized and stocked on the trail.
In fact, it's dangerous not to. Your bag should be able to pack out everything you and your horse will need to have a great time. The best bags are a joy to use and add some much-needed organization to your adventure!