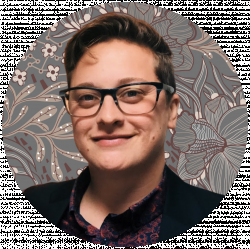 Latest posts by Emily Parker
(see all)
A truly lucky pony gets a show halter in addition to their barn halter. It may seem odd, but some ponies even love their show halters. They get excited when you pick the halter up, or they see it go in the trailer, and they have a special spring in their step while it's on. If you're lucky enough to have a horse that loves its show halter, it will certainly make the added expense sting a little less.
Humans certainly love a show halter. They make an already gorgeous horse stand out, and that's why we spend the big bucks on one.
They can be fine art pieces on their own and even match the rest of your tack room if you choose. Whether you're showing in classes where a show halter is a requirement, or you just want your horse to look special for their show weekend, a nice show halter will be sure to make you stand out.
Bottom Line Up Front
The show halter is a highly subjective piece of tack, but my absolute favorite on the list is the Billy Royal Tooled Leather Show Halter. The halter is made from Grade A top-quality leather that is pre-oiled and supple out of the box. It's a simple and elegant design that would work well in either discipline's halter class, though the beautiful floral tooling does cause it to have a Western lean.
My favorite part about this halter is the chin clip for easy off and on. You'll be able to reduce wear on the chrome-plated brass hardware and deep chocolate leather by slipping this halter on and off.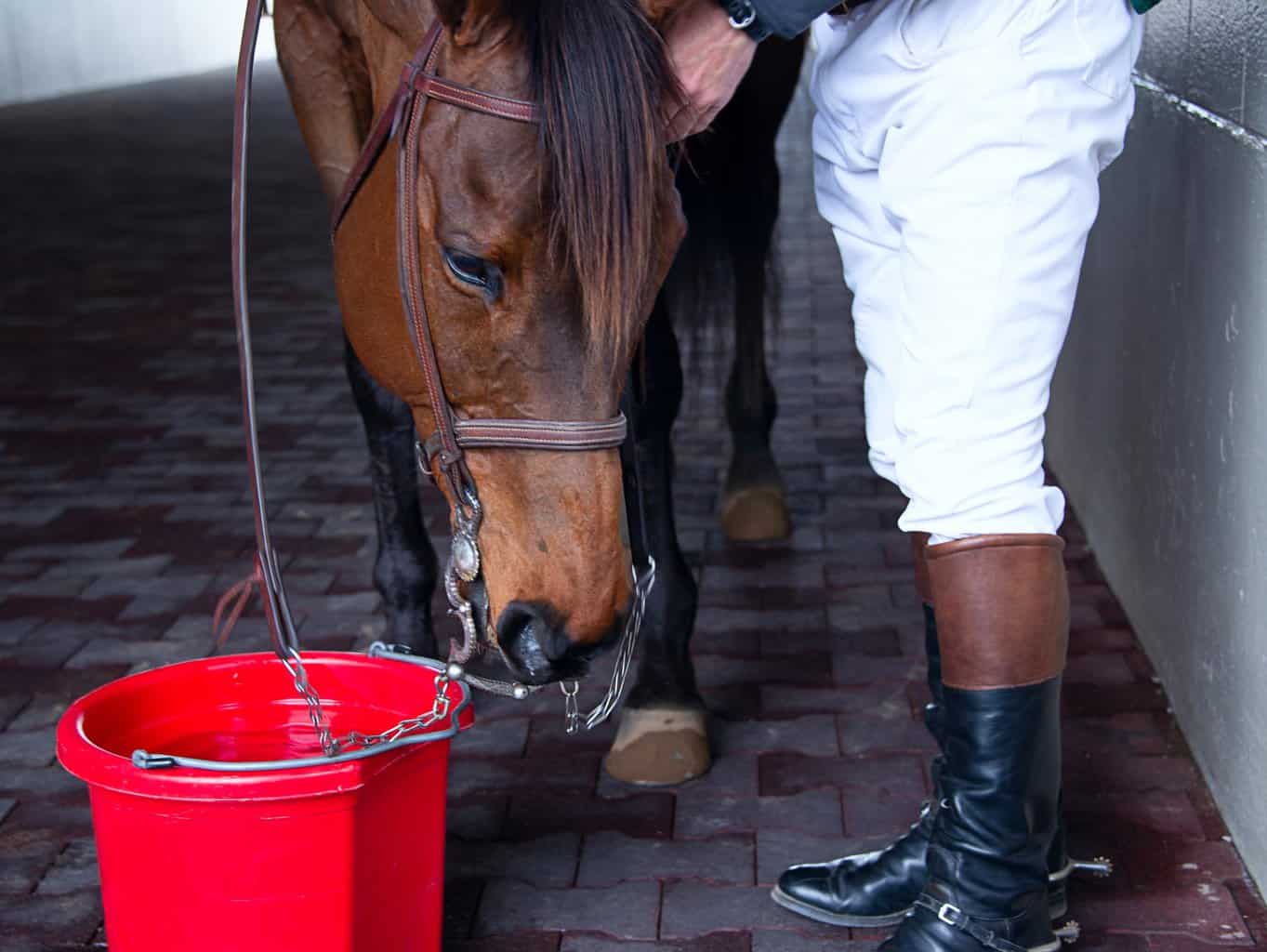 My Experience with Show Halters
Even though I was a barrel racer by trade, most of my horses had show halters, and many even competed in classes where they were required. I felt like any that loaded on the trailer for rodeo weekends consistently deserved a nice show day halter. Maybe it was really just for me, but I like to think they knew it was something special for them as well.
Additionally, because I often competed in 4H when I was young, the more points I could get towards qualifying for the next tier of shows, the better. The safest option was to show my barrel ponies in halter classes, where a show halter is often a requirement. My ponies often ribboned in these classes, and I continued the tradition into my adult career.
Unfortunately, in my neck of the woods, halter classes were not always available in 4H shows. Often you would see us speeding around a western pleasure ring, counting down the seconds until the class was over. My favorite way to snag more points was to grab my English saddle and enter all the jumper classes when they were available. As long as we didn't knock any fences, we were very likely to finish with the quickest time!
What Is a Show Halter?
Show halters serve the same function as normal halters: halters control a horse's head so its human can manage it on the ground. Unlike a bridle, they do not involve a bit. They actually give a break from the bit in between classes or on the trail.
A show halter is just a halter that has been decorated or made in a way that makes it stand out compared to other halters. Most halters are made from Nylon or rope, and while these materials are easy to clean and very durable, show halters are typically made from leather. They also often have nickel or brass accents. They require a lot more maintenance than standard halters.
You will have to know how to take care of leather if you decide to buy a nice show halter, as most are made from high-quality leather and fine hardware. Some classes require a nice show halter, such as "in-hand" or "confirmation" classes, but often we buy a show halter just so our horses can look their best on the big day. A show halter can dress up an otherwise tack-less horse.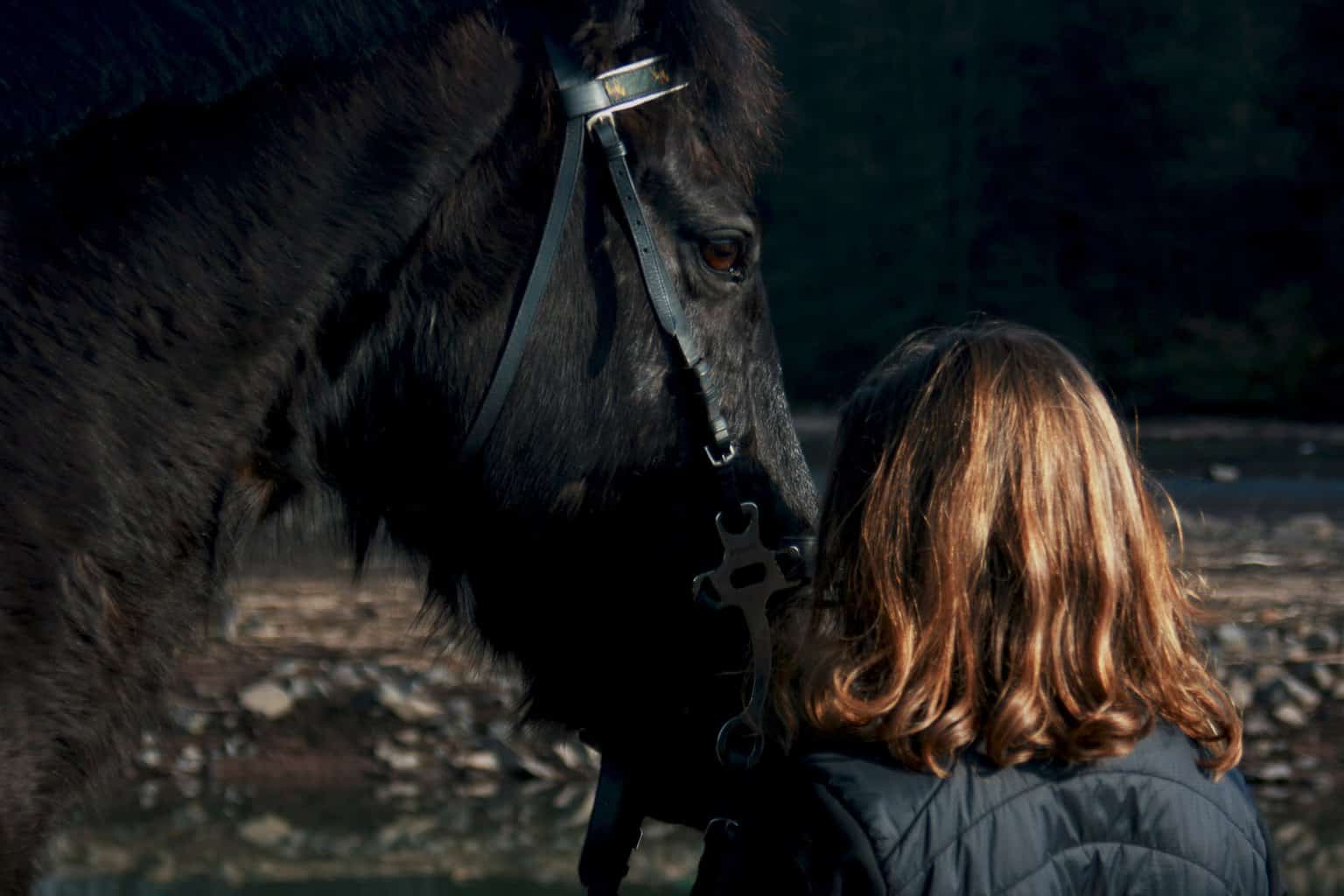 How I Picked the Best Horse Show Halters
The first thing you should look for in a good show halter is craftsmanship. There's no reason to bother buying a show halter that looks poorly made.
I am not a show halter snob (you'll see some affordable options on this list), but there should be a priority on how the halter is made and how it looks on a real horse. If the halter didn't mention the material it was made from, have nice reviews on craftsmanship and looks, or specify how and where it was built, I didn't include it.
Second, how does the halter's price tag compare to that craftsmanship? It's easy to overpay for tack, and if you own a horse, you're probably well aware of this fact. We've all done it. There is absolutely no reason to overpay for a show halter.
Sometimes we can go down a black hole when it comes to how much we should spend on complicated items like saddles and bits. A show halter is not a complex piece of equipment. I'm not particularly eager to pay any more than what is relative to the quality of materials used to make it.
Best Show Halters
Now on to the list of the best show halters on the market! There's one for every budget and discipline and not a wrong choice on the list.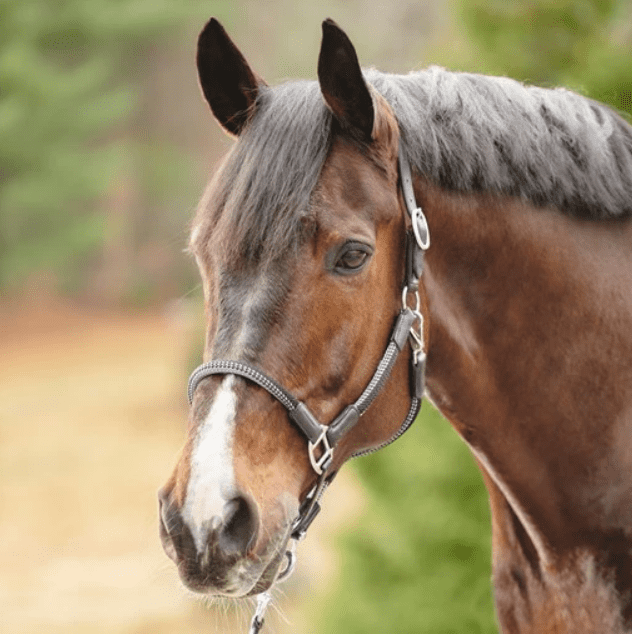 I think this halter is just the coolest, and I wish it had been around when I was younger. I prefer an all-leather show halter now that I'm used to them, but this rope and leather blend is elegant and unique.
I also appreciate the truly different color choices. Instead of just changing one color component, both the leather and the rope change when you click through the different color options. This variety is enough to convince me to buy it in a few color combinations because they are so different they look like a different halter.
Don't let the initial $50 sticker shy you away from this half-rope halter. It comes with its own matching lead! When you factor in the included lead, this set comes out to be a very nice deal. The nickel hardware and padded crown piece are icing on the cake at this point. This is a very durable and easy-to-maintain option that is trim and flashy enough to use in the ring.
Pros
Unique, elegant design
Durable rope and leather construction
Padded crown
Nickel-plated hardware
Included matching lead
Smart color options
Cons
Possibly too informal for some shows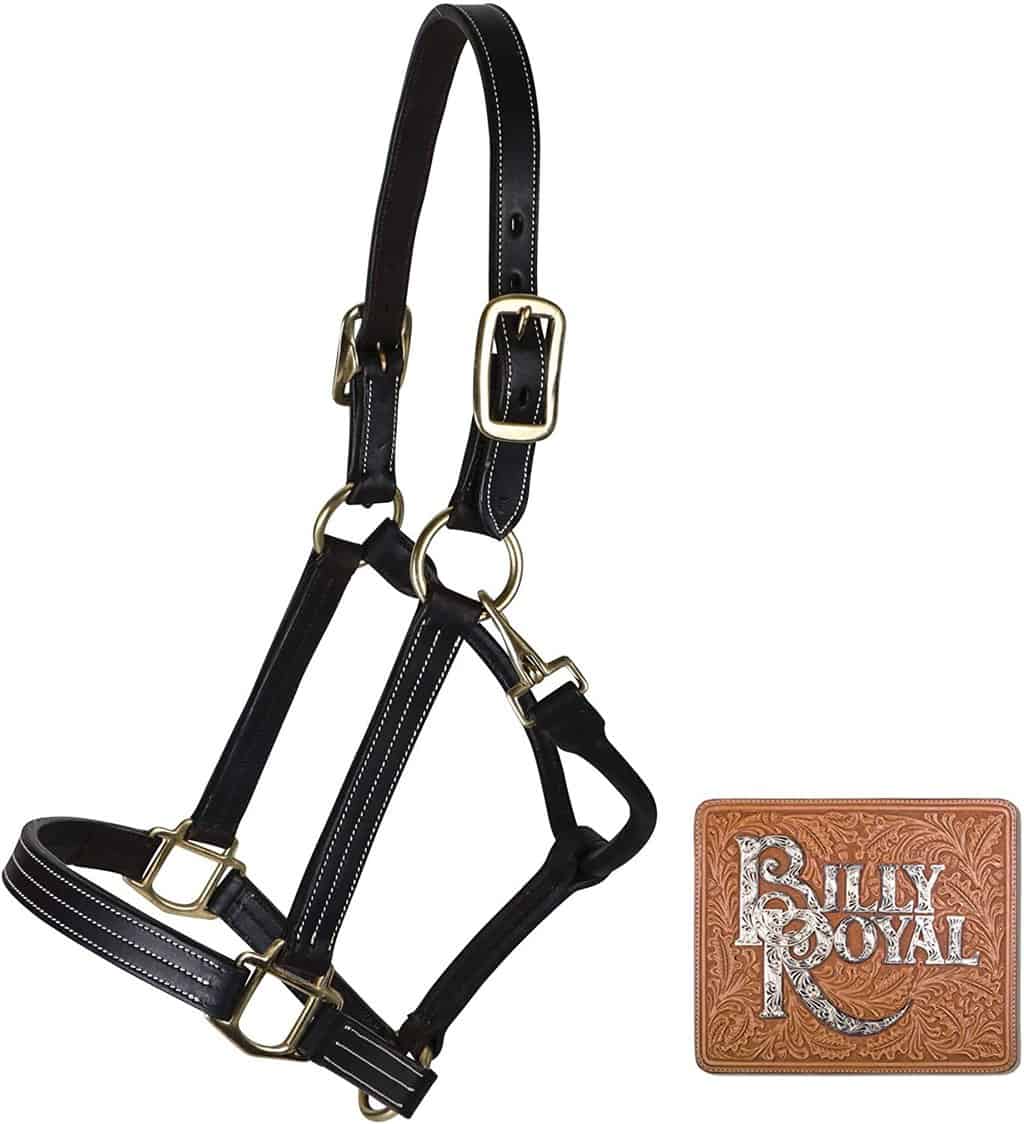 I love a classic leather halter, and this halter is one of my favorites. It is decidedly on the Western side of things, but if that's your discipline, this may be an excellent halter for you. The Grade A top-grain leather is stunning, and its natural dark tan makes any horse coat color pop. The leather comes pre-oiled and flexible; no need to wear this halter in before you hit the ring.
Best of all, the leather has been tooled with a beautiful flora pattern. It truly looks like a traditional western halter. There are no flashy plates, but the chrome-plated brass hardware is just enough in my opinion. This is, in fact, a matter of opinion and not a knock on this halter. Some of us prefer a show halter without all the added silver.
Leather show halters can be notoriously stiff, especially if a little rain visited your halter class. Additionally, unbuckling at the poll will eventually wear the buckle and the leather. This halter by Billy Royal solves these problems. They've included a chin clip for easy on and off without any unbuckling.
If your horse has a beautiful head and you want something simple and elegant to show it off, this is the halter for you. If you find this show halter under $100, I'd say you've found a deal.
Pros
Constructed with dark Grade-A top-grain leather
Pre-oiled and supple right out of the box
Classic Western floral tooling
Chrome-plated brass hardware
Chin clip for easy on and off
Cons
High-quality but expensive: the price tag is around $100 for this halter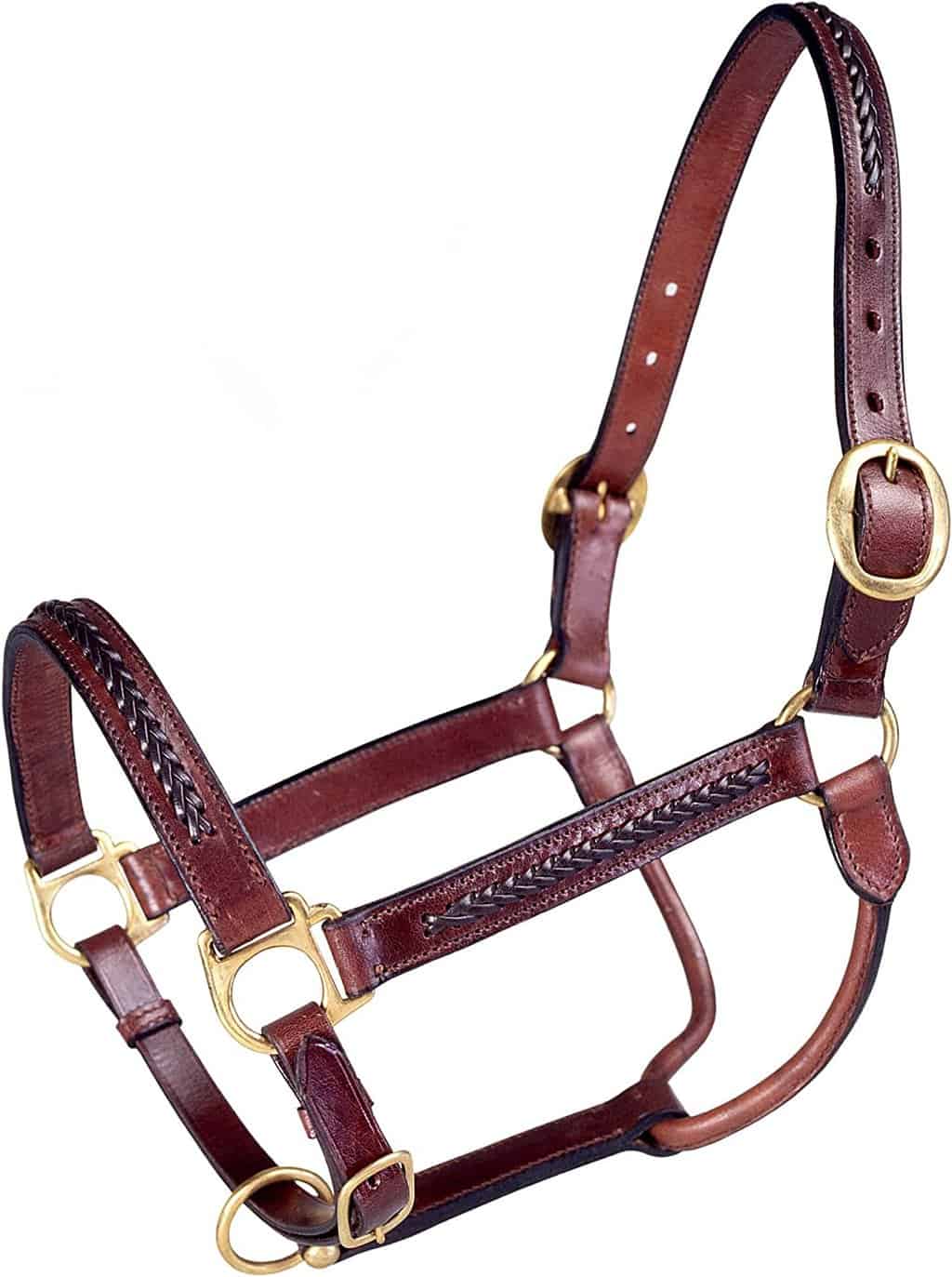 My budget entry on most lists is Tough1, though I will warn you that their products can be hit or miss. This particular halter is a good installment for the money. You won't find another show halter at $30 made from real leather, so if you're on a budget, take a look.
The hand-braided leather on the cheeks is a nice touch, and the solid brass fittings are surprisingly durable. This halter will come stiff out of the box, but with some leather conditioner and use, it should loosen up.
If you're ready to try some halter classes, but don't have the budget for a top-tier show halter, consider this Tough1 halter to get your foot in the door. You may find your first halter purse going towards an upgraded halter, though.
Pros
Only $30, Tough1 has done it again
Great entry-level halter
Hand-braided cheek straps
Appropriate for either discipline
Sturdy brass hardware
Cons
Won't last forever
Very stiff and will likely need leather conditioner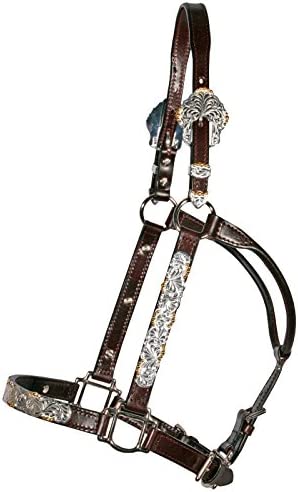 Billy Royal is really cornering the market on show halters, and this showmanship halter is no exception. This halter fits the bill if you're searching for something that is very clearly meant for English "in-hand" classes. Not only that but it's made from Grade A top-quality leather, the same as the rest of their show halters. It also comes pre-oiled, flexible, and ready to use.
The box stitching, hand-rubbed edges, and simple design scream English show pony. Look cleaner and more expensive than your opponents while you battle it out in the halter ring. Best of all, choose between understated brass or silver hardware to match the rest of your tack. The halter's 1″ dark oil straps are sure to look great when you're saddling up for the next event.
Unfortunately, this halter also comes with an English price tag. Expect to pay $150 or more for Billy Royal's showmanship halter.
Pros
Constructed with Grade A top-quality leather
It comes pre-oiled and supple
Box stitching and understated hardware make it clear this is an English halter
Hand-rubbed edges
1″ thick dark oil bands
Cons
Expect to pay $150+ for this halter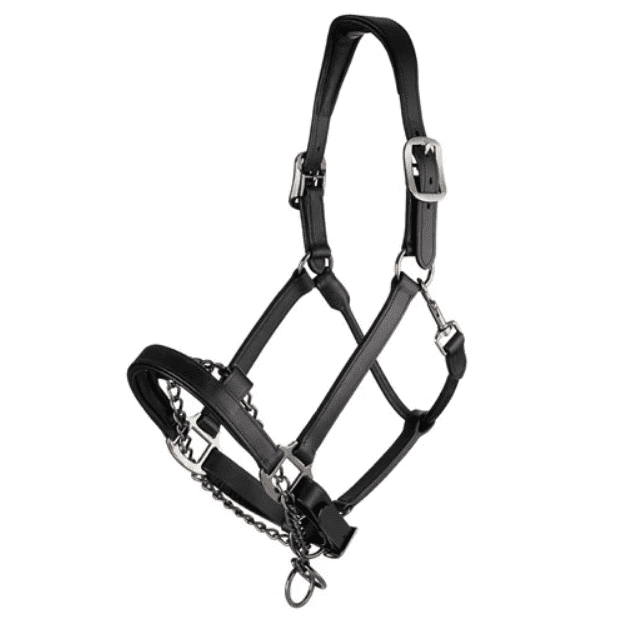 If you're halter showing a yearling, stud, or otherwise unpredictable horse, you may be wondering if there is a show halter out there that offers a little more control. There are several to choose from, but my favorite is the LeMieux Control Show halter.
This beautiful leather halter comes with a built-in nose chain. The nose chain has its own leather loops, keeping it well out of the way of the noseband on the halter. This makes it much more comfortable when the horse is doing what it's supposed to be relative to looping a chain lead through a standard halter. It also allows the chain to loosen immediately after a correction or head toss.
The chain on this halter comes with three clip-in rings. These rings will allow you to decide how severe you want the halter to be, but as with any well-made horse safety aid, the halter is incredibly comfortable when its head is neutral. It has a fully padded crown and nose and only becomes uncomfortable when the lead is pulled.
It is important to note that riders should never use halters built with added safety or control features for tying a horse up; they should only be used in hand. They are very similar to a side-pull bitless bridle in severity and should never be used to tie to anything, even briefly.
As a halter that is designed only to be used in hand, it will sting your wallet at around $100. However, if you are showing a horse in halter classes and need the additional safety of a control chain, this halter is worth consideration.
Its customizability and intelligent design will go a long way in making your horse's experience pleasant and will help with their groundwork training in general. Don't make the mistake of looping a chain through a normal halter when this halter exists.
Pros
Le Mieux quality show halter with control features
Included nose chain
Three different clip rings for customizable severity
Designated loops for nose chain
Immediate release after corrections
Comfortable padding on nose band and crown band
Cons
You cannot use it to hitch a horse; only for use while leading
Breakaway Show Halters
You may be wondering why you haven't seen any breakaway options on this list. Shouldn't show halters come with breakaway sections? Well, no. All of the halters on this list could be successful breakaway halters on their own because they are made with leather components. However, the reality is that breakaway halters are not the safest way to tie your horse.
In fact, I would go so far as to say breakaway halters are a scam. I do not doubt that they have saved many horses over the years, maybe even yours, so please don't take offense before I explain myself.
I would never recommend tieing a horse without a breakaway component. Breakaway halters do not function very well and can result in serious injury. Their "breakable" leather straps must be tough enough to still perform as a crown band on the halter, and unfortunately, this makes them too tough to snap in some dangerous situations.
Additionally, if they do snap as intended, now all you have is a free horse without a halter and a broken halter that must be replaced. Wouldn't you rather still have an intact halter on your ridiculous, galavanting pony?
Instead, consider tieing with a leather thong at the point where you connect the halter or close to it. This thin strap of leather will easily break, leaving your halter intact and usable to catch the horse. In a pinch, you can also use bailing twine as your breakpoint. This is a safer and customizable practice. Use two leather straps if one is too delicate for you.
Everything is In-Hand
We love showing off in a confirmation class, don't we? They can be a great way to mix up your show day or show off your new pony. While some classes don't downright specify that you need a show halter, I'm sure you'll want one once you get in the ring. Even if you don't show halter classes, it's nice to have a special halter for event days.
My personal favorite is the Billy Royal Tooled Leather Show Halter. This beautiful halter could be used in any discipline, though I would have to agree it has a Western Bent. The hand tooling is stunning on its top grain Grade A leather. The halter comes pre-oiled and ready to use, and the dark chocolate color is sure to look great on your horse.
There's a reason your tack is stamped, detailed, and bedazzled. Shouldn't you have a halter to match? Whichever halter you pick will be sure to make your pony stand out.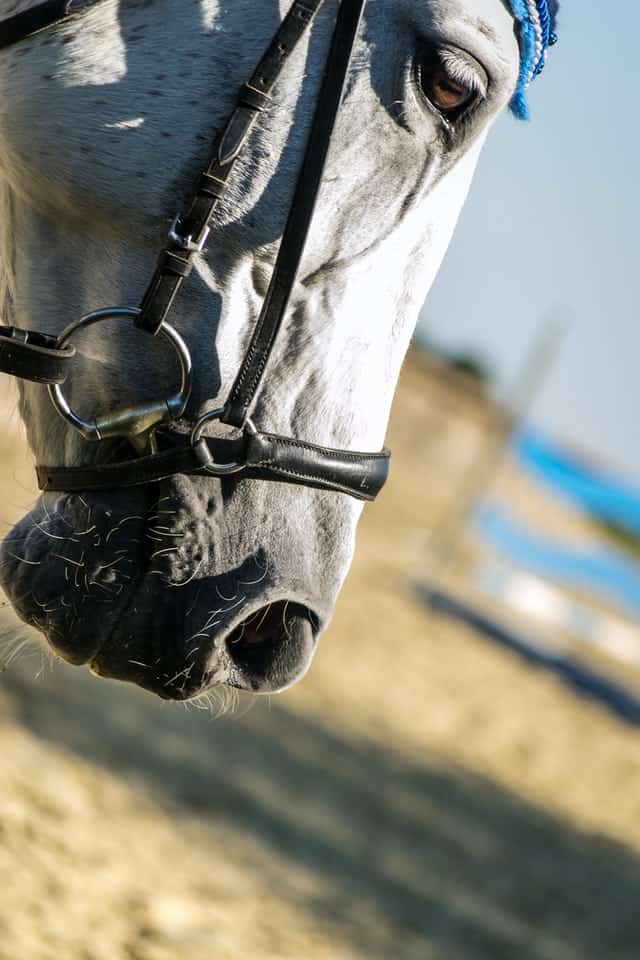 FAQs
Question: What is a show halter used for?
Answer: A show halter is primarily used for halter (also called in-hand or confirmation) classes. These classes are to show off the horse's good ground manners and/or confirmation and physique. Equestrians do not ride their horses in these events and the only tack they are allowed to wear is a halter. This is why show halters are so intricate and well-made: to grab a judge's eye and show off their horse's heads.
Question: How much does a show halter cost?
Answer: Expect to pay around $100 for a good show halter. These halters are made of high-quality leather and sturdy and flashy hardware. You'll find them for $50 or less, but their quality may not be up to par. In fact, if you go too cheap with leather (or fake leather), it can easily snap and be a safety hazard. Better to try a nice nylon halter if you are on a budget.
Question: Do halters hurt horses?
Answer: No. Halters only hurt horses if they are incorrectly fitted. It may seem counter-intuitive, but the most painful way an equestrian can improperly fit a halter is to make it too large. Horses have more delicate nose bones the closer you get to their nostrils, and an oversized halter's noseband may damage these bones if it hangs too low. When a halter is fitted correctly, it causes no discomfort.
Question: What is a control halter?
Answer: A control halter either has loops for a chain to go across the noseband, or it comes with a permanent chain across the noseband. When a lead is connected to this chain, it will tighten around the nose when pulled on by the human or by the horse. When pressure is not applied, the chain hangs loose, and the halter is comfortable.
Equestrians use control show halters on young horses, stallions, or otherwise hot-headed or undertrained animals. A control halter is a safety device; the horse feels no discomfort when they are acting normally in hand.
Question: Can I tie my horse with a show halter?
Answer: You may tie your horse with almost any show halter, but I highly recommend including a breakaway leather thong at the tie point. These halters are expensive, and even quality leather is easy to snap. Any halter should have a breakaway point if your horse is unsupervised or in a chaotic environment, but a show halter should always have a breakaway point, in my opinion. You may not use some control show halters to tie horses with; not only would it be cruel, but also incredibly dangerous.