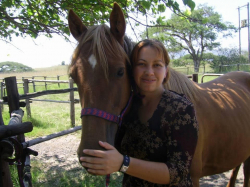 Latest posts by Talitha vanNiekerk
(see all)
You've had a few riding lessons and are smitten with horse riding. Now you want your own horse, and you want one now! But do you know where to buy a horse?
There are several options when buying a horse, from traveling to breeders to see what is on sale, attending auctions, applying to adopt a horse, and finding one for sale online. However, each place to buy a horse has pros and cons, so the first-time horse buyer must beware.
Fortunately, I've guided many horse owners through buying their first horse, and I will point out the pitfalls and hidden gems to consider.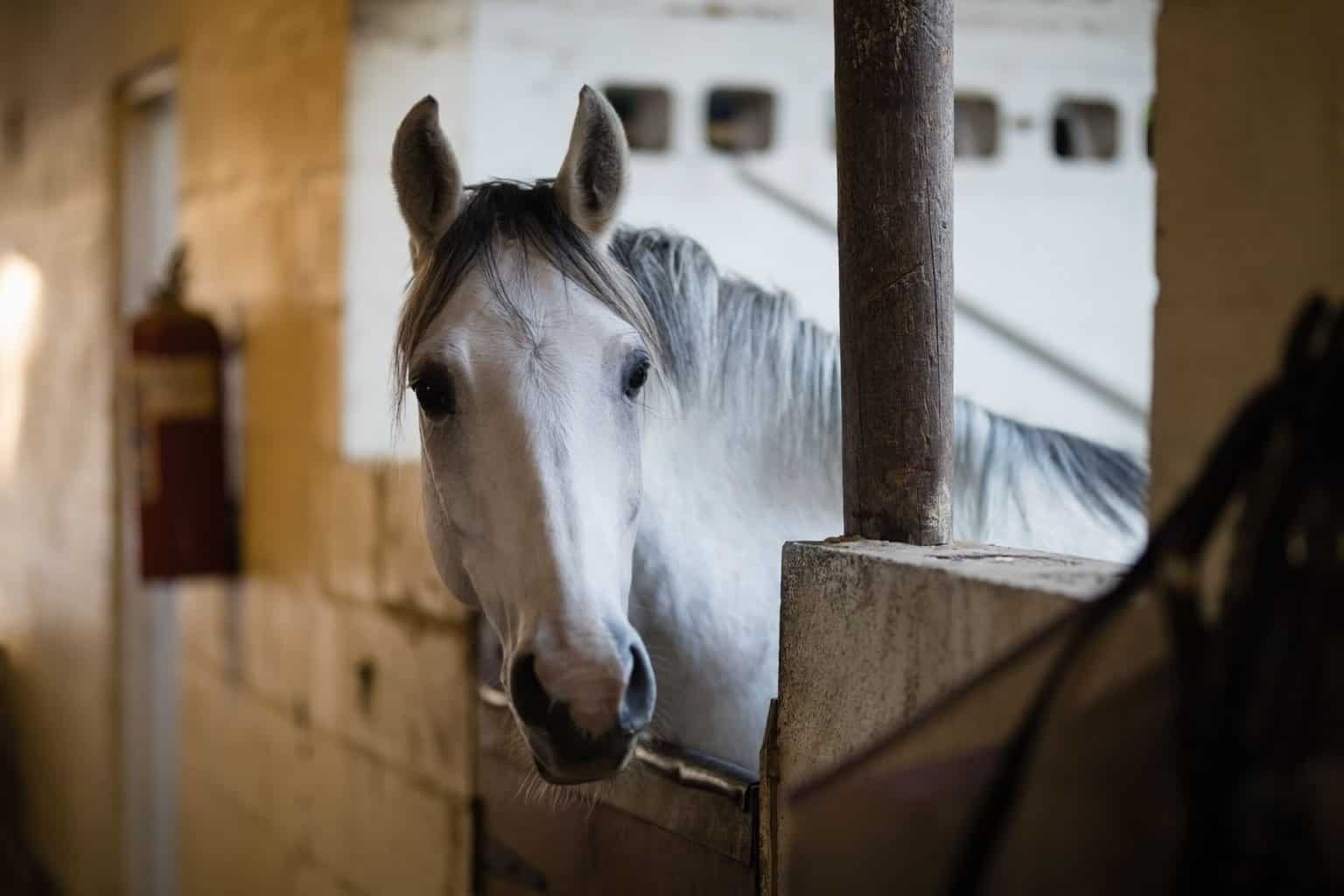 Bottom Line up Front
You can buy horses at many different marketplaces, such as from breeders, auctions, adoptions or rescues, trainers, private sales, off-the-track, or online marketplaces such as Craigslist or Facebook, and even local community groups.
The "where" is not always as important as how to look for a horse, so I'll also discuss what to look for, paying particular attention to the unique aspects of each place you might buy a horse.
Horse Marketplace Checklist
First, consider the different places you might look for your dream horse.
Breeders
Breeders are specific studs that curate different bloodlines, producing unique horses of genetic superiority. If you want a jumper, then having a horse from jumping bloodlines will guarantee you will have a next-generation jumper.
You can also buy "B-stock" or horses that didn't meet the grade when the breeding association judged them. One parent might be a highly sought-after horse, but perhaps the dam or sire is unknown, or the breeding didn't create a satisfactory match. These horses are often sold at a very low price.
Some breeders you can look to specialize in specific breeds, such as Hannoverians, Tennessee Walkers, Arabians, Fresians, or more. You may also find breeders who interbreed horses, such as different bloodlines of thoroughbreds and warmbloods, to create better dressage or jumping stock.
Pros
You can view the dam and sire of a young horse, giving you an indication of what your horse will mature to
The horse will have papers of registration
Breeders' horses are usually a "blank slate," and you can train them to your needs
Cons
The prices are often high
Some bloodlines get interbred, creating genetic flaws such as heart murmurs
Usually, the horses sold are young and not fully trained
What I Like
I love going to breeders' shows or auctions, and some amazing horses are on sale. Even a private visit to a breeder or stud you are interested in can give you many great options.
With a horse straight from the breeder, you also get the horse's history and bloodline.
Auctions
Public auctions at stockyards are an excellent place to look for bargain horses. However, if there's an up-and-coming horse, other buyers might outbid you, and you could go home empty-handed.
There are likely auctions in your area, and you might even consider looking at the "meat auctions," where horses are sold to slaughterhouses or kill pens.
Pros
There are often horses sold for a meager price at auction
A wide variety of horses can appear on one day
You can discuss the horse with other horse owners at the auction for a clearer view of the horse
Cons
Buyer's fever is something that can make you lose your focus and buy a horse at way more than you should
Horses are often drugged or abused at auction
A buyer has limited time to try or ride the horse before the auction
What I Like
Auctions are good places for a bargain, but you need the guidance of an experienced horse person to help you choose a horse as you have limited time to check the horses.
There is also no "horseman's agreement," which some private sellers and studs will offer, to refund you if you find a serious flaw in a horse within the first week or so.
Adoptions or Rescues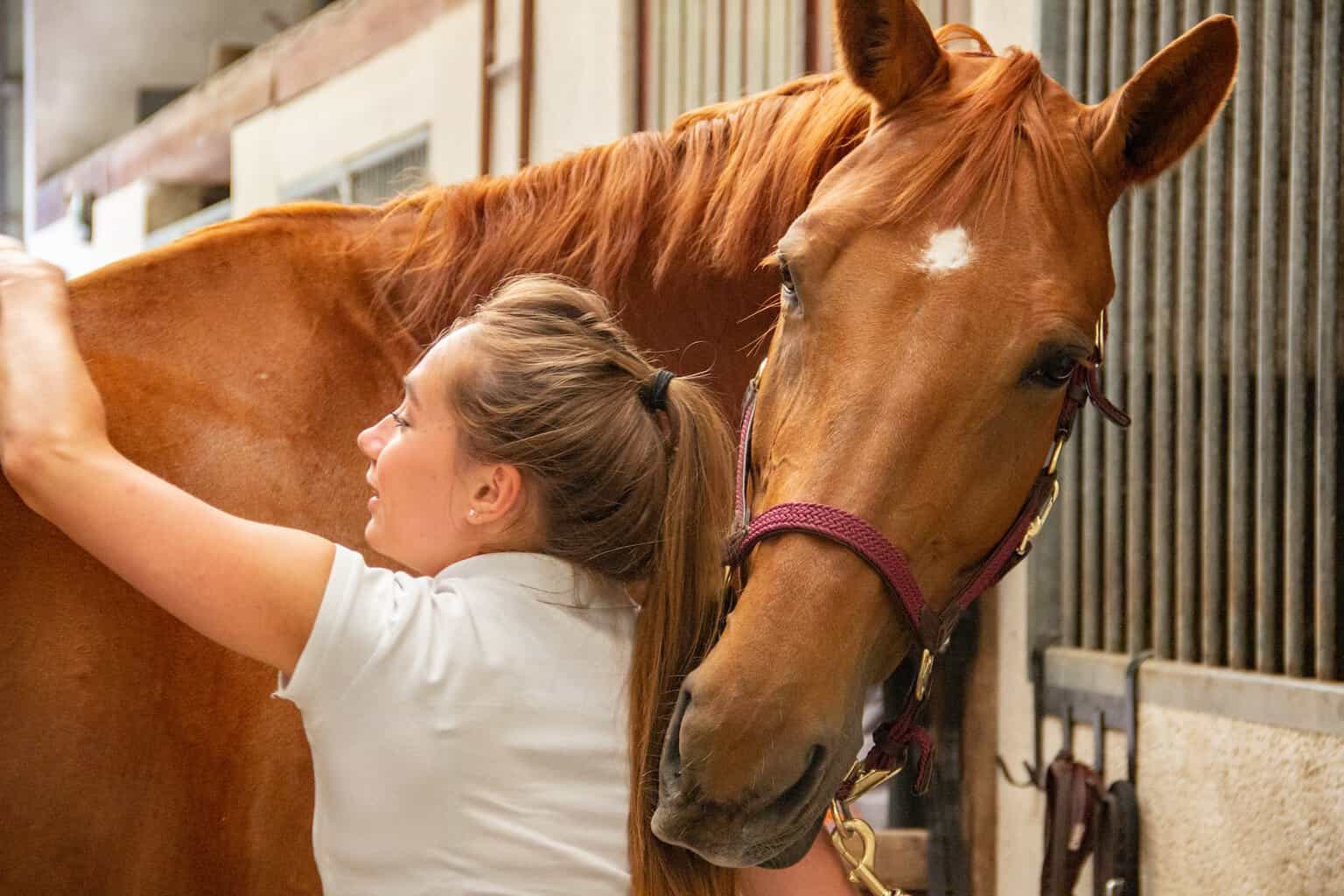 Why not do some good and adopt a horse from a rehoming organization or a horse rescue organization? While the nobility of this way of getting a horse sounds great, it can come with some challenges too.
Pros
Horses at rescues and adoption sites are often very affordable or even free
You can follow up on some of the horse's history
Some great horses end up in this system, so you have a chance of finding a good riding horse
There is some support from the organizations after the sale
Cons
Many horses that are rescued or adopted have faced bad abuse, which can make training them challenging
Some may be in a poor physical condition
There could be long-lasting health issues from their previous homes or owners, such as excessive worm burdens and bone weakness due to poor diet
What I Like
I'm a sucker for second chances, and I have two horses that I essentially rescued from well-meaning but poorly-informed owners. There are challenges, but earning the rescued horse's trust can be a truly satisfying journey.
Trainers
Some trainers purchase horses, train them to a certain performance level, and then sell them. You can find a promising horse or one that's received great training this way.
Pros
You get a highly-trained horse
The trainer can teach you some of the horse's unique basics and habits
The horse may have some competition experience
There's a certain prestige to owning a horse trained by a talented or renowned trainer
Cons
Some trainers sell "failed" horses that didn't train well
The cost can be high to buy a trainer-horse
The horse may have worked too hard, and they could have a hidden injury
What I Like
It's great to have an opportunity to work with the trainer and get used to the horse they are selling, which gives you a very accurate picture of the horse's abilities. A professionally trained horse can be an asset to help you rise through the levels of your chosen horse sport.
Private Sales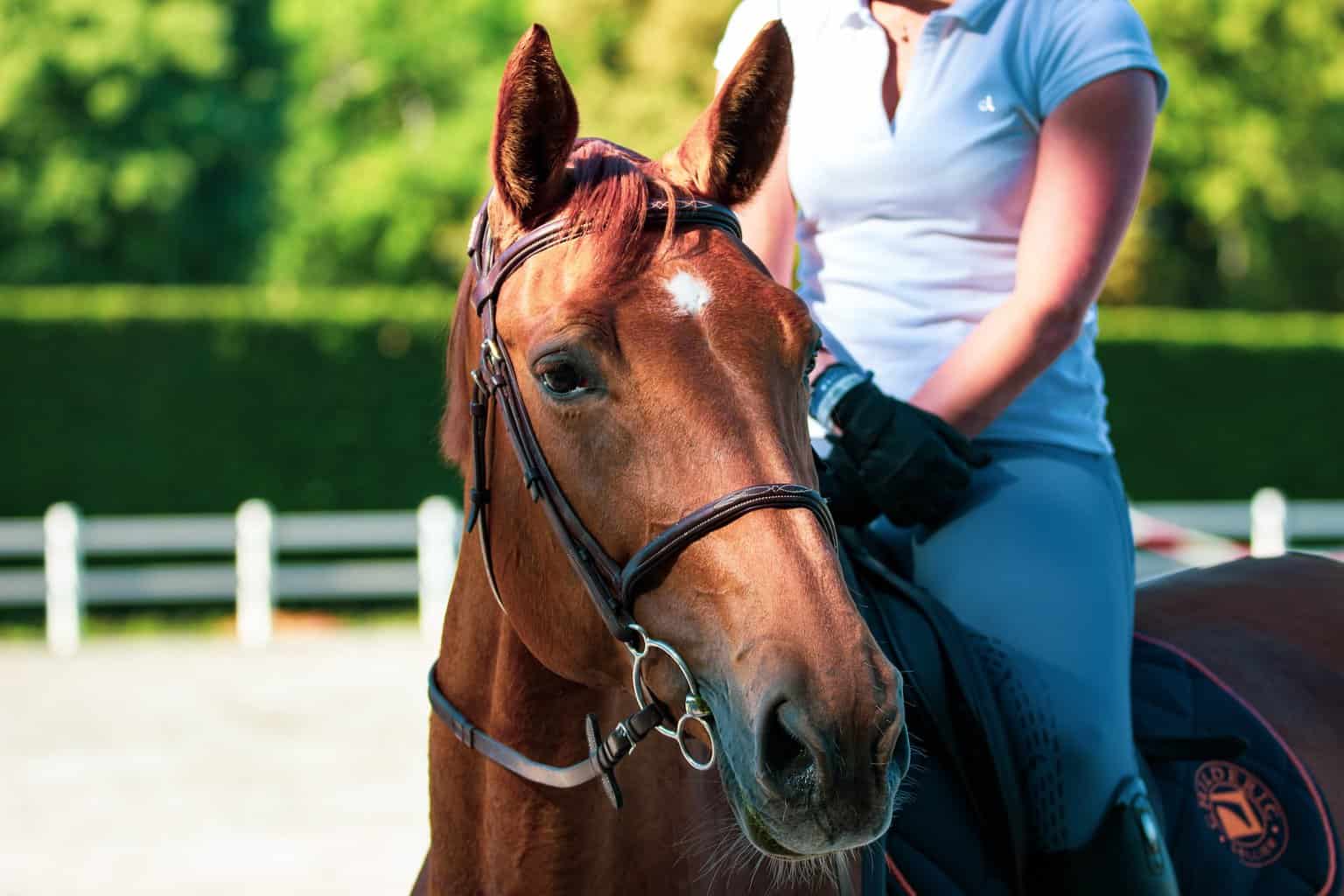 Buying from an owner who sells their horse is another avenue to consider. People sell their horses for various reasons, such as financial difficulty, needing a bigger horse to compete with, moving to college, or simply no longer wanting horses.
Pros
You can ask for a lease to try the horse before you commit and buy
Some owners will let you pay off the horse's purchase price in X monthly installments
The owner may have the horse's entire history
You can get bargains when an owner needs to sell quickly
Cons
People don't always tell you everything about a horse
Horses are sometimes poorly trained or have vices
Disreputable sellers sell some stolen horses
What I Like
I love being able to take my time when riding a horse. I ask if I can come to ride the horse over a few days to make up my mind and to get a feel for the horse over a short period.
Off the Track
Many people get thoroughbreds off the race track once the horse's racing career ends. You can definitely find a great prospect like this, and with some retraining, your racer can turn into an excellent eventer, dressage horse, or showjumper.
Pros
You can get great bloodlines at rock-bottom prices
There are many horses to choose from
People like the prestige of owning an ex-racer
Cons
Many racehorses have leg issues, especially ringbone or sidebone
These horses often need a long time to settle down
Retraining the horse may require the services of a professional trainer
What I Like
I love that many of these horses can have an excellent career after racing, and thoroughbreds tend to have lovely personalities.
Online Marketplaces
Finally, you can buy a horse off the internet in any online community, such as Facebook, horse seller forums, and even Craigslist. Some real gems are available like this, but there are also many scams and scammers that could cost you money without even a sign of the horse.
Pros
Prices can be affordable
Many horses to choose from
You can select a horse from an area away from where you live and fetch them
Cons
Many scammers
People upmarket a horse when the horse isn't as promised
Costly to move a horse from out of state to where you live
Sellers may be selling stolen horses
What I Like
To be honest, I'm not a fan of buying a horse off the internet. While you can check out horses like this, it's still best to see the horse, ride them, and have them vetted before making a decision.
How to Decide on a Horse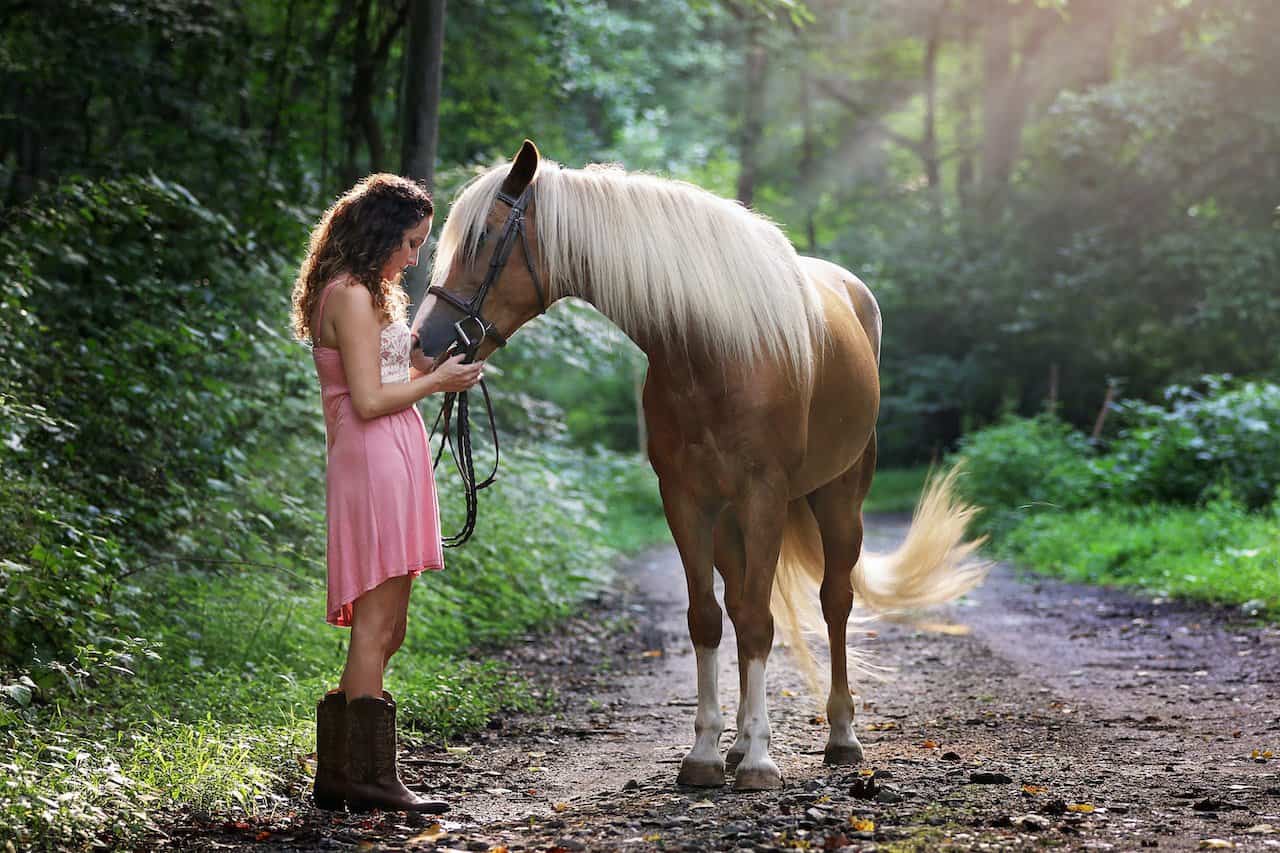 So before you buy a horse, you need to consider a few things to ensure you buy the right horse for you.
Ride the Horse
Never buy a horse you haven't first ridden at least a few times. Just don't do it!
Inspection Time
Before you get your heart on the horse, get your eyes on them. Check them for signs of old injuries, poor muscle formation, bad conformation, flaws, and generally lousy character.
Vet Check
Get your vet to look at the horse to ensure there are no serious problems such as bone or tendon injuries that could cause problems or a heart defect that could limit their ability to perform.
Does the Horse Meet Your Riding Needs?
There are many lovely horses out there, and you can get them from many different places, but not all horses will meet your needs.
Each horse can do something, but not all horses can do what you want, and it's unfair to expect your large draft horse to become a jumper. Choose a horse that's capable of meeting your needs.
Upkeep Costs
Consider what you can afford in terms of monthly upkeep. A thoroughbred will eat much more than a mixed-breed horse and cost more to maintain than a smaller pony.
The Legality of Buying a Horse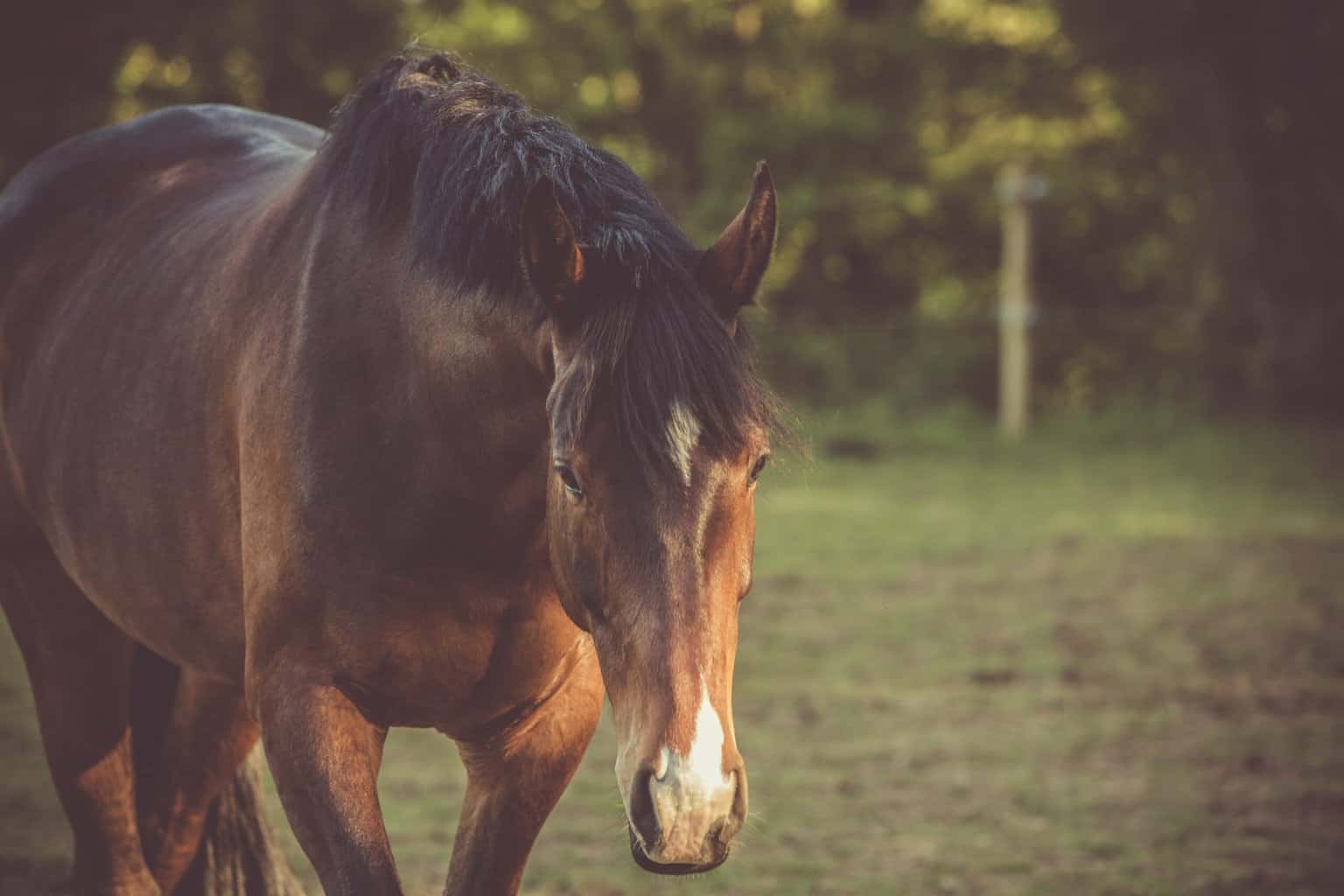 Finally, before you pay money and load up your new steed, consider the following:
Contract
Have you got a purchase contract in place? You need to have a "proof of purchase," at the least.
Stable Lease
Decide where you will be moving your horse, and if you lease the horse before purchasing, get a contract to protect you and the owner. This may include insurance for the horse.
Sharing a Horse
When you share a horse, instead of purchasing or with the option to buy them, have a contract that stipulates who may ride the horse. Are you sharing the horse with the owner, and if so, can they still allow others to ride? Who pays for what?
Did You Know?
A horse's purchase price is rarely the most expensive of their total cost. Usually, it's the upkeep of a horse that breaks the bank. A horse can set you back anywhere from nothing (if you get a free horse) to $250,000 (if you purchase a bloodline and specific performance horse).
FAQs
Question: How does buying a horse work?
Answer: Before buying a horse, consider your finances and whether you can afford the price of the horse and their upkeep. Knowing your budget, you can look for the type of horse that meets your needs, such as a sports horse, a dressage prospect, or a racer.

Line up a few options, then try them out. Have the horse vetted, and if you are happy, make your decision. Draw up a contract, and finalize arrangements.
Question: What are the red flags when buying a horse?
Answer: When you view a horse, no matter how far you've traveled to ride them, you should watch out for signs indicating they are ill or drugged, such as sweating, trembling, tripping, and lethargy.
Question: How do you pick out a good horse?
Answer: A good horse meets your needs, suits your riding level, and fits your budget. Building a relationship takes time, so don't rush. You can build on the rest as long as the horse is sound, has a lovely temperament, and is agreeable to work with.
Conclusion
Owning your first horse is daunting but exciting for any horse owner.
There are so many pretty horses to choose from, and you can look for horses almost anywhere. However, you need to keep your wits about you so you don't get taken for a ride and lose money or end up with a horse that will eat you out of house and home but meet none of your needs.
When in doubt, ask for a second opinion, and it's always a great idea to have a knowledgeable friend look at the horses before you decide. Remember that a horse is a lifetime commitment, and while you can sell them, you are unlikely to make your money back.
Read my guide on aging horses and their care to learn more about how old horses get.